"Claude Cattelain doesn't pay too much attention to dogmas and theories, he prefers to embrace the world with his own body. If his actions testify of an unbending wish, it not for the execution of a project, but on the contrary, we could say, to act without a project, here and now." (Karim Ghaddab)
The artist most often confronts a particular space and singular materials. His proposals are not abstract protocols, but practical experiences. This is a self-work is a new way, in this time is a first meeting with a dream: a body (an artist), a place, materials. This is why the physical, visual and mechanical characteristics of each of these elements are absolutely crucial. A body more or less large, more or less strong, more or less flexible, more or less enduring change as much as you use more or less heavy blocks, cleats more or less long, spaces more or less cramped, etc.
Claude Cattelain was born in Kinshasa (Zaïre) in 1972. He currently lives and works between Valenciennes and Brussels.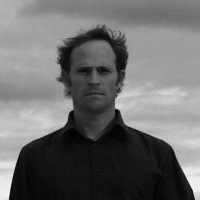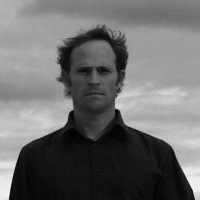 Born in Kinshasa (Zaïre) in 1972
Currently works and lives in Valenciennes and Brussels
SOLO EXHIBITIONS
2019
Horse – Galerie Archiraar – Bruxelles
Phase 1, Phase 2, Phase 3 – Centre d'art Frontière – Hellemmes/Lille – Comissariat Bernard Lallemand
Follow the Line – La chambre d'écho – Centre Chorégraphique National Montpellier
La ligne la plus longue – Les Brasseurs, art contemporain – Liège
2018
Ce serait mieux à deux – Vitrine Régionale d'Art Contemporain – Millau
Ainsi – avec Mélanie Berger – Artist run Space W – Pantin
Straight Ahead – Maison d'Art Actuel des Chartreux – Bruxelles
Art On Paper – Galerie Archiraar – Bozar – Bruxelles
Squizeed Spine – Galerie Paris-B – Paris
Between Us" – avec Mélanie Berger – Moments Artistiques – Paris
Sleep, Galerie Interface, Dijon, France
2017
Dig Up, Galerie Archiraar, Brussels, Belgium
Step By Step, Galerie l'H du Siège, Valenciennes, France
A Bout De Bras, L'Être Lieu et Musée des Beaux-Arts, Arras, France
2016
Trying To Keep The Sand In My Hand, Espace d'art contemporain Camille Lambert,
Juvisy-sur-Orge, France
Twee – with Mélanie Berger, Clovis XV, Brussels, Belgium
2015
Radoub, Ecole d'Arts Plastiques, Denain, France
Vidéos au Cube –40 écrans vidéos = 40 bonnes raisons de venir, Nord Artiste,Roubaix, France
L'Art dans les chapelles, Chapelle Saint-Jean, Mûr de Bretagne, France
Inverted Structure, Médiathèque de Trith-Saint-Léger, France
Zonder Title, Eroa, Collège Jean Jaurès, Bourbourg, France
2014
Work in Progress, Centre d'Art le Quartier, Fresnes sur Escaut, France
Do Not Repeat, Musée des Beaux-Arts, Calais, France
2013
Between Us' – with Mélanie Berger, Maison d'Art des Chartreux, Brussels, Belgium
Between Us' – with Mélanie Berger, Institut Français, Cologne, Deutschland
Close Up, Théatre le Phénix, Valenciennes, France
2011
Galerie du Haut-Pavé, Paris, France
2010
Dessin par Combustions, Galerie l'Aquarium, Valenciennes, France
2009
Instants Passagers, Maison d' Hôte le Grand Duc, Valenciennes, France
2008
Pilotis Bunker, Galerie l'Aquarium, Valenciennes, France
2007
Vidéo et Performance, Espace Croisé, Roubaix, France
GROUP EXHIBITIONS
2019
Windowmuseum – Kanal-Centre Pompidou – Bruxelles – Commissariat Lola Méotti
Mindscapes – duo show – Galerie Plagiarama – Bruxelles
Signal – Friche la Belle de Mai – Avec Centre Wallonie/Bruxelles – C. A. Faure et L. Méotti
Do Not Interrupt Your Activity – Galerie de l'ERG – Bruxelles – Commissariat espace p( ) tentiel
In de Steigers – Kunsten Centrum Ten Bogaerde – Koksijde – Commissariat Welhrome
Brume dorée, cendre et poussière – Ancienne maison consulaire de Mende – Frac Occitanie Montpellier
Salon Galeristes – Galerie Archiraar – Carreau du Temple – Paris
Défragmentation – La Boutonnerie – Commissariat Surya Ibrahim et Coline Franceschetto
Acta est fabula – Collection du Frac Occitanie Montpellier – École supérieure des beaux-arts – Nîmes
Drawing Now – Galerie Archiraar – Carreau du Temple – Paris
Noli me tangere – Abbattoirs de Bomel / Centre culturel de Namur – Commissariat Tania Nasielski
Mémoire d'architecture – Le 6B – Paris – Commissariat Aurélie Barnier
On danse – Mucem – Marseille – Commissariat Amélie Couillaud et Émilie Girard
2018
Le rêve de la filleuse – Musée Fabre – Collection du FRAC Occitanie Montpellier
Galeristes – Galerie Archiraar – Carreau du Temple – Paris
Strangelove Festival – La Plate-forme – Dunkerque
Medio Acqua – Base sous-marine – Bordeaux – Commissariat Renato Casciani
Reciprocity – Triennale internationale du design de Liège – Commissariat Nicolas Bomal
La poursuite des choses évidentes – Anciennes Brasseries Atlas – Commissariat Nicolas Bourthoumieux – Bruxelles
Drawing : Violence and Passions of the paper, Galerie 604, Busan, South Corea
À la Lumière, Frac Languedoc Roussillon, Commissariat Emmanuel Latreille, Montpellier, France
Organ-Icon – B.A.R, Commissariat Nicolas Tourte, Roubaix, France
A Matter of Resonance, Résidence Huet-Repolt, Commissariat Estela Alliaud, Brussels, Belgium
A corps perdu, Musée des Beaux-Arts, Arras, France
Rikiki 2, Galerie Satelitte, Une rikiki exposition imaginée par Joel rikiki Hubaut, Paris
Soulevements – Galerie de l'UQAM – Commissariat G. Didi-Huberman – Québec
Soulèvements – MUAC, Museo Universitario Arte Comtemporaneo, Commissariat G. Didi-Huberman, Mexico
Chemin Faisant – Musée des mœurs et des coutumes – Partenariat avec les Abattoirs, Musée – Frac Occitanie Toulouse – Espalion
2017
Salon Galeristes, Galerie Archiraar, Carreau du Temple, Paris, France
Petits formats, Galerie du Haut-Pavé, Paris, France
Soulèvements, SESC, Commissariat Georges Didi-Huberman, Sao Paulo
Materialen, Galerie Jan Colle, Gand, Belgium
Sous le sable, le feu, Oeuvres du Frac Languedoc Roussillon, Moulin des Evêque Agde, France
Soulèvements, MUNTREF, Museo de la Universitad Nacional de Tres de Febrero –
Commissariat Georges Didi-Huberman, Buenos Aires, Argentina
Deux temps, trois mouvements, Le Radar, Bayeux, France
L'actuel, Galerie Episodique, Paris, France
Art Paris, Galerie Archiraar, Paris, France
Artist Run Space Grey Light, Brussels, Belgium
L'exercice du ressort, Galerie Michel Journiac, Paris, France
Grey Light Market, Artist Run Space Grey Light, Brussels, Belgium
Fabrica/Brighton day 10 reloaded, LAM, Villeneuve d'Ascq, France
Soulèvements, Museu Nacional d'Art de Catalunya, Barcelone, Commissariat
Georges Didi-Huberman
Go Canny, Villa Arson, Nice, France
2016
Step Up, Belgian Dance and Performance on Camera 1970-2000, Galerie Argos, Brussels, France
Déformation Professionnelle, Commissariat Raphaël Denis, Galerie Paris-Beijing, Paris, France
Soulèvements, Musée du Jeu de Paume, Commissariat Georges Didi-Huberman, Paris, France
l'Art dans les chapelles 25 ans, Galerie Jean Fournier
Going Under, Commissariat Julie Crenn, Galerie Florent Maubert, Paris, France
Sculpere, Commissariat Julie Crenn, Galerie Polaris, Paris, France
2015
Art at work, Commissariat Julie Crenn, Palais abbatial de Saint-Hubert, France
Corpssproc, Maison Zervos, Vezelay, France
Le dessin comme rituel, Cabinet graphique du Musée de Sérignan, France
Qu'est ce que je peux faire, j'sais pas quoi faire, Centre d'Art Frontières, Hellemmes, France
I comme Icare, Denain, France
2014
Appel d'Air, Arras, France
2013
Teken, Entrepôt Fictief, Jan Colle Galerij, Gand, Belgium
Rendez-Vous, Galerie du Haut-Pavé, Paris, France
2012
Coquille Mécanique, Crac Alsace, Altkirch, France
Rendez-Vous, Galerie du Haut-Pavé, Paris, France
Petits Volumes, Galerie du Haut-Pavé, Paris, France
Stratégies des Espaces, Séquence #1 – BBB Centre d'Art- Toulouse, France
2011
All Hell Broke Loose, Ancien Bâtiment des Archives, Tournai, France
Watch This Space # 6, Centre Arc-en-Ciel, Lievin, France
RESIDENCIES
2018
Maison d'Art Actuel des Chartreux – Bruxelles
2017
L'Être Lieu – Arras
Maison d'Art Actuel des Chartreux – Bruxelles
2015
Maison d'Art Actuel des Chartreux – Bruxelles
l'Art dans les chapelles – Chapelle Saint Jean – Mûr de Bretagne
2014
Sainsbury Art Center – Norwich
Fabrica Art Center – Brighton
2013
Résidence de Création – Projet Association …(SIC) – Biennale de Venise
Résidence de Médiation et de Création – Musée des beaux-arts & Jardin des Arts – Calais
Laboratoire de Création – Le Manège – Maubeuge / Le Fresnoy – Tourcoing / Le Phénix – Valenciennes
2013
Résidence Opekta – Opekta – Cologne
2006
Workshop – Casino de Luxembourg / Forum d'ArtCcontemporain – Luxembourg
AWARDS
2016
Prix SCULPERE – Galerie Polaris
2006
Lauréat Mission Jeune Artiste – Musée des Abattoirs – Toulouse
2000
Prix Marcel Gibbon – Bruxelles
COLLECTIONS
Centre National d'Art Plastique
Fond Régional d'Art Contemporain Languedoc-Rousiilon
Musée des beaux-arts de la ville d'Arras
Musée des beaux-arts de la ville de Calais
Ville de Calais