"I am a photographer and an architect, and my work is informed by both of these disciplines. My background in architecture is the underpinning for my art practice, providing my first sustained exposure to the issues and questions that I contend with in my photographs. The questions that I ask through my work are about the nature of spatial perception, and the tools that I use are rooted in the abstract, formal language of making that I developed as an architect.
As a photographer, I am interested in the layer of distortion and misapprehension introduced by the camera as it translates three dimensional form and space into two dimensional image. This inevitable and often fruitful misalignment is the central issue in my work."
Erin O'Keefe is based in New York City and New Brunswick, Canada. She received a Bachelor of Fine Arts from Cornell University and a Master of Architecture from Columbia University.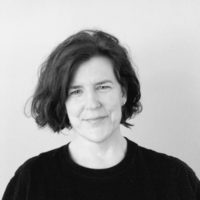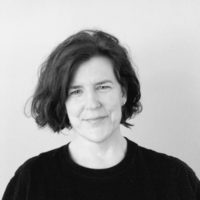 ERIN O'KEEFE
Born 1962 in Bronxville, New York
She works in New York City and New Brunswick, Canada.
EDUCATION
1988 Master of Architecture, Columbia University
1984 Bachelor of Fine Arts, Cornell University
SOLO EXHIBITIONS
2018
UNTITLED., with Denny Dimin Gallery, Miami, FL
Ecstatic Vernacular, with Matt Kleberg, Morgan Lehman Gallery, New York, NY
2017
Book of Days, Denny Gallery, New York, NY 2015
2016
Things as They Are, Gallery Jones, Vancouver, BC
2015
Things as They Are, Denny Gallery, New York, NY
Natural Disasters, Platform Gallery, Seattle, WA
SELECTED GROUP EXHIBITIONS
2019
Joy Before the ObjectSeventeen Gallery London,UK – curated by Richard Paul
PaperworksAlbada Jelgersma Gallery Amsterdam,NL
20 x16BiennialMorgan Lehman Gallery, New York, NY – curated by Geoffrey Young
2018
Invariants, Ampersand Gallery, Portland, OR
The Wing, Washington, D.C.
The Garage, Charlottesville, VA
2017
New York, New Work, Albada Jelgersma, Amsterdam, The Netherlands
Translucent, McKenzie Fine Art, New York, NY
The Self on the Shelf, curated by Rob de Oude, SPRING/BREAK Art Show, NY
UNTITLED., with Denny Gallery, San Francisco, CA
Photo II, Transmitter Gallery, Brooklyn, NY
2016
Inside Out Upside Down, by Wandering Bears, The Photographer's Gallery, London
High Summer, Foley Gallery, New York, NY
Treading Water, TGIF Gallery, Brooklyn, NY
The City & The City, Denny Gallery (Pop Up), New York, NY
Construction Site, McKenzie Fine Art, New York, NY
Big Nothing, Sous Les Etoiles Gallery, New York, NY
PASS/FAIL, Ortega y Gasset Projects, Brooklyn, NY
(Not So) Still Life, Wave Hill, Bronx, NY
Art Show: Bedford, Bedford, NY
2015
Emerging, Annenberg Space for Photography, Los Angeles, CA
20 x16, curated by Geoffrey Young, Morgan Lehman Gallery, New York, NY
The Avoidance of the Real, cur. by Shane O'Brien, Gallery Jones, Vancouver, Canada
It's All Been Done Before, cur. by Brandon Juhasz, Forum Art Space, Cleveland,OH
2014
Strategies for Flatness in Photography, curated by Joy Walker, Queen Specific, Toronto, Canada
Vice Photography Issue Exhibition, curated by Matthew Leifheit, Pioneer Works, Brooklyn, NY
Frameshift, curated by Useful Pictures, Denny Gallery, New York, NY
Photographs, curated by James Reeder, 2 Silver Projects, Brooklyn, NY
Blog/REblog, curated by Max Marshall and Paul Paper, Austin Center for Photography, Austin, TX
Estuary, curated by David Terry of NYFA, Dumbo Arts Festival, Brooklyn, NY
2013
Lightplay, curated by Kate Greenberg, Gallery 21, Moscow, Russia
Blog/REblog, curated by Max Marshall and Paul Paper, Signal Gallery, New York
Hey Hot Shot, Jen Bekman Gallery, New York, NY
2012
More Photographs about Buildings and Food, Gallery 339, Philadelphia, PA
31 Women in Art Photography, curated by Jon Feinstein and Natalia Sacasa, Hasted Krautler Gallery, New York, NY
3rd Annual Photography Exhibition, juried by Natasha Egan and Kathy Ryan, Philadelphia Photo Arts Center, Philadelphia, PA
make_space_copy.jpg, curated by Lynette Miranda, The Plaines Project, IL
2011
Remasters, Plug Projects, Kansas City, MO
2010
2010 Photography Competition Exhibition, Camera Club of NY, New York, NY
HONORS AND AWARDS
2017
Santo Foundation Individual Artist Prize
2015
Named one of Photo District News 30 Photographers to Watch for 2015
2013
NYFA Finalist Fellow in Photography
Hey Hot Shot winner, Jen Bekman Gallery, New York, NY
2010
First in Camera Club of New York (CCNY) Photography Competition