Jacques Julien's works attempt to combine the analytical and poetic dimensions with humour. For Jacques Julien, a sculpture is a starting point towards the invisible double, the missing body or the hollow figure. Since the 1990s, the artist has been developing a reflection on form: its elaboration, its realization and its abandonment. As a result, his work revolves around the practice of sculpture in the studio, where time passes and is lost in the manner of the life that unfolds there, where the work is a series of empirical experiments that attempt to find a form of autonomy in keeping with the territory that gave birth to it, the relationship to space remaining at the centre of his questioning.
Jacques Julien was born in 1967 in Lons le Saunier, he lives and works in Paris and Montdidier (80). He studied at the Ecole des Beaux-Arts de Nîmes and at the Ecole des Beaux Arts de Grenoble. He is a lecturer at the Ecole Nationale Supérieure d'Architecture de Paris la Villette. In 2021, he was in the art residency at the Villa Medici, the French Academy in Rome. Since 2000, his work has been the subject of major exhibitions at the CRAC Occitane, the Frac Normandie and the Domaine de Chamarande. His works are also in numerous public collections such as the FNAC or the Frac Bretagne, Bourgogne, Pays de la Loire…
Exhibition :
55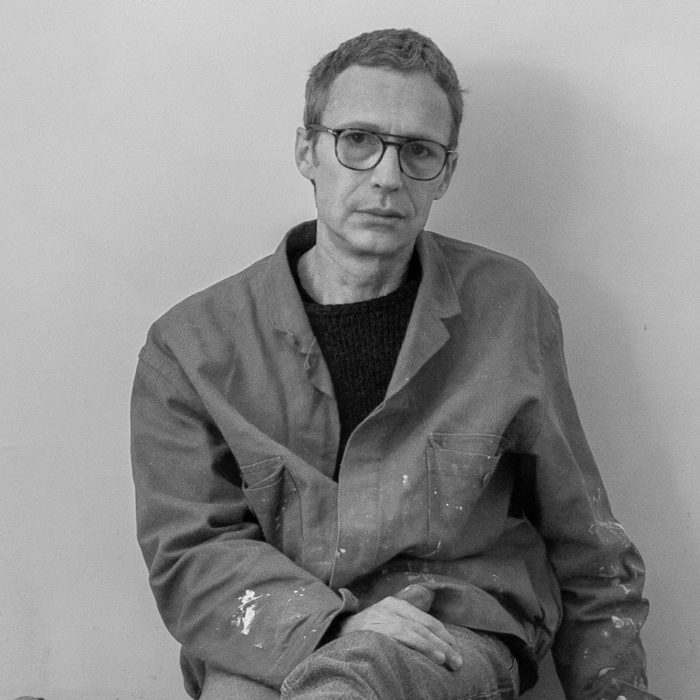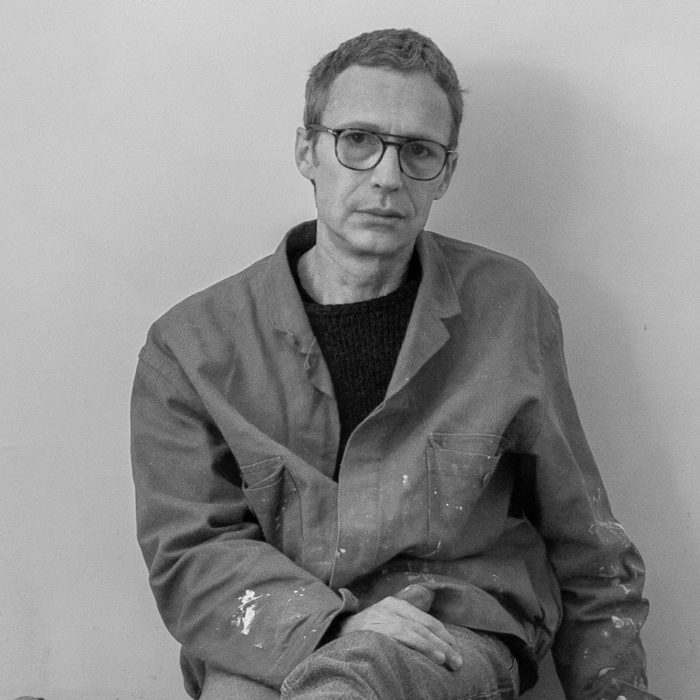 JACQUES JULIEN
Born in 1967.
Lives and works between Paris and Montdidier, France.
SOLO EXHIBITIONS
2022
55, PARIS-B, Paris, France
2021
Senza fine, FRAC Normandie Caen, Caen, France
2017
Memphis blue, Silicone, Lieu d'art contemporain
2016
Ni l'un, ni l'autre, Centre d'art La halle des bouchers, Vienne, France
Crocodiles, Galerie Edouard Manet, Gennevilliers, France
2015
Sweet breeze, Circonstance Galerie, Nice, France
2014
Tailles douces, Centre Régional d'Arts Contemporain de Sète, Sète, France
La source Toshiba house, centre d art Besançon, France
2012
Vieux tacots et ruines récentes, Centre d'art Le Carré – Château Gonthier
2011
Dur comme plume, léger comme pierre, Domaine de Chamarande, France
2010
Freight train run so fast, Galerie des Beaux Arts de Tours , France
2008
Des pensées et des soucis, CRAC Occitanie, France
2007
Un peu d'air frais, Espace d'arts plastiques de Vénissieux, France
Farandoles, La Maréchalerie, centre d'art de Versailles, France
2005
Entre sphinx et biches aux bois, Villa st Clair, Sète, France
2004
West ideas, Art in General, New York, États-Unis
Sculptures mortes et images dépelliculées, Le Quartier, Centre d'Art de Quimper, France
2003
La clairière, Le triangle, Rennes, France
Les larmes de la marquise, Galerie de l'école des beaux arts de Châtellerault, France
2002
Carott Cake, Galerie Opal, Tel-Aviv, Israel
2001
Grey, Galerie Paula Bottcher, Berlin, Allemagne
2000
DOUBLE, Le Hall, ENBA Lyon, France
Substitutes, COFA Ecole des Beaux Arts Sydney, Paris, France
HELTER SKELTER Alliance française de Sydney
1998
Personnal Pong, Villa Arson, Nice
Elephants cemetary, Galerie Paula Bottcher, Berlin, Germany
Der Matrose, Institut français, Berlin, Germany
1997
Golf (2), Galerie Arndt & Partner, Berlin, Germany
1996
Snooze, Le pavé dans la mare, Besançon, France
1995
Sky (saut), Espace Jules Verne, Brétigny sur Orge, France
Golf, Nice Fine Art, Nice , France
GROUP EXHIBITIONS
2021
Ecco, Villa Médicis, Rome, Italy
HIC, z2o project, Rome, Italy
2020
Gontierama, Château Gontier
De(s)Rives #3, Port de Plaisance de Paris-Arsenal, Paris
2019
« Street Art », Parcours d'art contemporain XXe, Paris
Éléments de langage, Tilder, Paris
2018
The carries of imagination, JP Tower Museum, Tokyo, Japan
"À la plage", Quai de l'Ourq, Paris
2017
La tempête, CRAC Occitanie, Sète.
La 3ème narine, Galerie Espace à vendre, Nice
Le sport est un art, Centre d'art de Meymac
Archinature, Piacé le radieux – Centre d'art, Bézard
2016
Le monde ou rien, Espace Madoura, Vallauris
FIAC Hors les murs, Galerie Semiose, Jardin des Tuileries, Paris
2015
Cyclo, MASC, Les Sables-d'Olonne
La réthorique des marées, Esquibien – Centre d'art La Criée, Rennes
La réthorique des marées, Chez Jeanette, Pont de croix
Roc, Galerie du jour Agnes.b, Paris
2014
« On n' est pas là pour se faire engueuler », Atelier Alain Le Bras, Nantes
« Inauguration de la galerie Hervé Lancelin », Luxembourg
« Novembre à Vitry », Galerie Municipale Jean Collet, Vitry
« Deutsh Süd-Koreanische Freundschaft », Galerie Dulcie September, Esbanm, Nantes
« Jeune Création », La Chapelle Bonne Nouvelle, Melgven
2013
Macumba palace, ERBA Toulouse
De belles sculptures contemporaines, Hangar à Bananes, Nantes
Des corps compétents, Villa Arson, Nice
2012
L'art dans les Chapelles, Parcours d'art de Bretagne, Pontivy
La collection idéale, Foire d'Art Contemporain de Marrakech, Galerie André Magnin, Morocco
La quinzaine de l'entorse, Art Sport et Jeux, Grand Palais, Lille
2011
Les nouveaux paysages, galerie Semiose, Paris
Queen of science, Dekk22, Rotterdam, The Netherlands
Musique Plastique, Galerie du jour Agnes.b, Paris
2010
Les plus grands artistes du XXeme arrondissement, Galerie Semiose, Paris
Le plan, La scène, Maison populaire de Montreuil, Montreuil
Nuit Blanche, Amiens
Une collection dans la ville, Parcours d'art de la ville de Tours
2009
La marge d'erreur, Centre d'art Contemporain – La Synagogue de Delme
2008
Parallel World, MOMAT, Tokyo, Japan
Pear to pear, Casino du Luxembourg, Luxembourg
La Station, Palais de Tokyo, Paris
2006
Faux-Mouvement, Centre d'art contemporain, Metz
Nous n'irons pas à Leipzig, Galerie de Multiples, Paris
Rundlederwelten, Gropius Bau, Berlin, Germany
Ball im kopf, Museum für kunst und gewerbe, Hambourg, Germany
2005
35 heures, Laboratoires d 'Aubervilliers, Aubervilliers
Upon Further Review, Hunter college of fine arts, New York, USA
Dessins animés, CREDAC, Ivry-sur-seine
L'idiotie, Domaine Pommery, Reims, France
Ruptures des évidences, Confort moderne, Poitiers, France
2003
Amicalement votre, MUba, Tourcoing
2004
Sportivement votre, Domaine de Chamarande, Chamarande
2005
Colocataires 2, Galerie Poirel, Nancy
2003
Colocataires, Centre d'art contemporain de Castre
La partie continue, CREDAC Ivry/Seine
Lee 3 tau ceti central armory show, Villa Arson, Nice
2002
Voilà la France, Parcours d'art contemporain, Cuneo, Italy
2001
Shed im Eisenwerk, Frauenfeld, Switzerland
Boutique de travail, Galerie de l'école des beaux Arts, Bourges
Megahertz, Attitude, Genève, Switzerland
2000
En dehors des cartes (2), CRAC Occitanie, Sète
La beauté du geste, Centre International d'art et du Paysage, Vassivière
PRIX & RESIDENCES
2020/2021 Pensionnaire de la Villa Médicis, Académie de France à Rome, Italy
2004 Art in General, New York, USA
2000 Bourse de recherche CNAP, Sydney, Australia
1994 Villa Saint Clair, Sète
COLLECTIONS PUBLIQUES
Fond National d'Art Contemporain
Fond régional d'art Contemporain de Corse
Fond régional d'art Contemporain de Franche Comté
Fond régional d'art Contemporain de Bretagne
Fond régional d'art Contemporain de Provence Alpes Cote d'Azur
Fond régional d'art Contemporain de Bourgogne
Fond régional d'art Contemporain des Pays de la Loire
PUBLICATIONS
Avec Pierre Alferi: – Personal Pong, 1996, Éditions Villa Saint-Clair
Handicap, 2000, Éditions Rroz
L' inconnu, 2004, Éditions le Quartier
Farandole, 2007 ( Éditions La Maréchalerie )
Pierre et Jacques découvrent l'Australie, 2000 (Feuilleton radiophonique France Culture)
Ça commence à Séoul, DVD, 2007 (POL)
Lézards de la mémoire, 2013, Éditions Le Carré
Entre sphinx et biches aux bois 2005, Éditions Villa Saint-Clair
Images pour la Micronésie, 2007, Éditions, La passe du vent
Catalogues Monographiques : – Jacques Julien, 1998, Villa Arson, Nice
Jacques Julien, 1995, CAC Brétigny-sur-Orge
Jacques Julien
55
03/05/2022 - 04/16/2022
Jacques JULIEN - Atelier A / ADAGP