Lisa Ouakil's painting is thought in a relationship to the body and the flesh. From photographs taken during wanderings, essentially those of mineral elements, the work transforms the known to excite the imaginary. There is no realism since the initial image is totally transformed by this pictorial alchemy.
Between abstraction and figuration, paintings play with the porosity of the borders, alternating blurred zones and more precise zones in flat tints. In the play of light, she aspires to re-transcribe the sensation of the sun hitting, both soft and stinging for the eyes. (Elora Weill-Engerer)
Born in 1993, Lisa Ouakil graduated from the Beaux Arts de Cergy, she is now an artist in residency at the Poush Manifesto.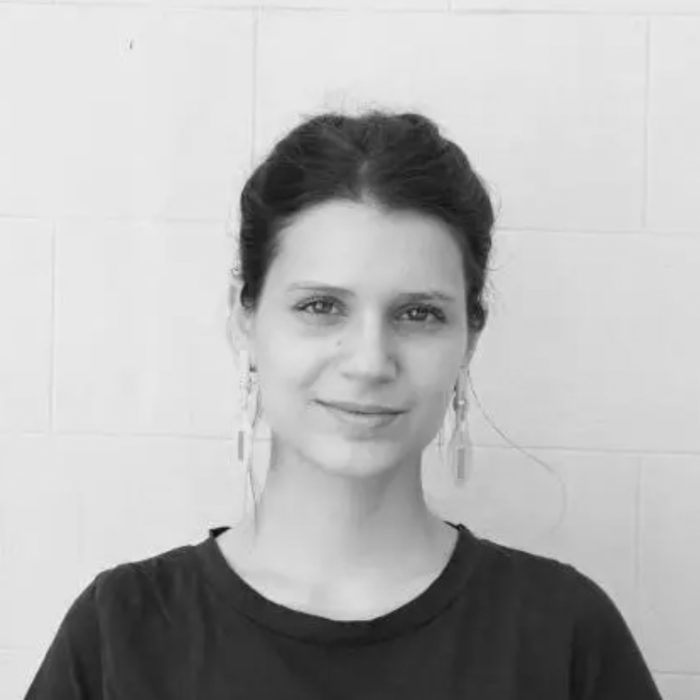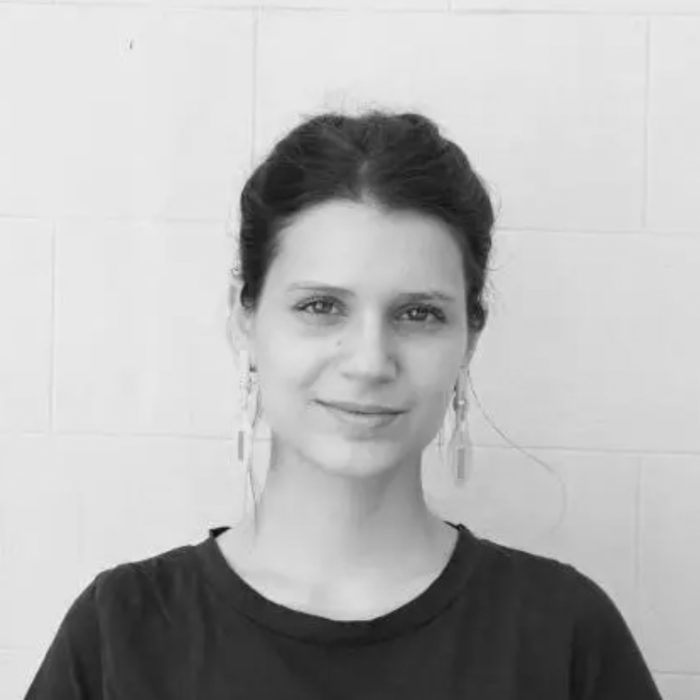 Born in 1993 in Paris, France
Lives and works in Paris and Aubervilliers
EDUCATION
2017 DNSEP, Diplôme national supérieur d'expression plastique
2015 DNAP, Diplôme national d'arts plastiques
2012 – 2017 Études à l'École Nationale Supérieure d'Arts de Paris-Cergy (ENSAPC)
SOLO EXHIBITIONS
2022
Divagari, MEAN, Saint Nazaire, France
2021
Alluciari, Agire Residenza Arte, Agira, Sicile, Italie
2016
Into the Folds, espace éphémère, North Wolcott, Chicago, USA
GROUP EXHIBITIONS
2022
Revoir la nuit, commissariat Océane Arnaud
Centre Tignous d'Art Contemporain, Montreuil
Private Choice 11ème édition, 75008 Paris
The Hidden Dimension, commissariat A-topos, accueillie par Andrea Lucas appartements privés, 75008 Paris
2021
From: To: avec le Collectif S.P.O.R.T.S, collectif curatorial Espace Fine
Dialogues, La Galerie Épisodique, Paris
Sonambule avec le Collectif S.P.O.R.T.S et 5 autres ateliers de jeune création commissariat Sophie Bernal et Sarah Amane (collecti.ves)
Maison Contemporain x Saint Valentin, Bastille Design Center, Paris
2020
Dynamiques du Contre avec le Collectif S.P.O.R.T.S, commissariat Elora Weill-Engerer
2019
Do-ku-man, avec le collectif S.P.O.R.T.S., La Galerie Éphémère, Montreuil
(partenariat avec le Centre Tignous d'Art Contemporain et la Mairie de Montreuil)
Biennale de Gentilly
2018
Boutique S, avec le collectif S.P.O.R.T.S, Le Consulat, Paris
Manifestez votre présence aux fenêtres, Villa Belleville, Paris
L'Entre-Deux, La Galerie Épisodique, Paris
2014
Novembre à Vitry, prix international de peinture – nominée
Galerie municipale Jean-Collet, Vitry-sur-Seine
RESIDENCIES
2021-2022
Poush Manifesto, Clichy puis Aubervilliers
2021
Agire Residenza Arte, Agira, Sicile, Italie,
2019
Dedazo Art Residency, Chiapas, Mexique
2018
Collectif Curry Vavart, Ateliers temporaires, Paris
PUBLICATIONS
2022
Livre POUSH Clichy, éditions Dilecta
2021
Sérac, collaboration pluridisciplinaire avec l'artiste Kerwin Rolland
numéro VI de la revue ECCO, Villa Médicis