Playing upon tensions of equilibrium and subtle, aerial installations, the work of this talented young Korean artist draws upon the codes of surrealism and explores the boundaries between the natural and the artificial, the quotidian and the absurd. Kim Myeongbeom creates magical atmospheres and unusual experiences through unexpected encounters between every day objects, astonishing creatures and spaces: a tree that floats in the air, suspended by innumerable colored balloons; a stag whose antlers become branches; a light bulb filled with water, in which goldfish perform for the audience…
The aesthetic of Kim Myeongbeom, always rich with irony and joyfulness, also suggests a subtle sense of anxiety. Floating in a dreamlike dimension, his works plunge us into a sense of wonder but also of incertitude, often insinuating the possibility that things might go wrong and that the dream could transform into a nightmare.
Kim MyeongBeom was born in Korea in 1976. He received his diploma from the Academy of Fine Art in Seoul, where he specialized in sculpture. In 2002, he completed a Master's degree in Fine Arts at the School of the Art Institute of Chicago. His work has been widely exhibited in museums and galleries in the United States and in Korea, as well as in Europe where he has received recognition in international contemporary art fairs.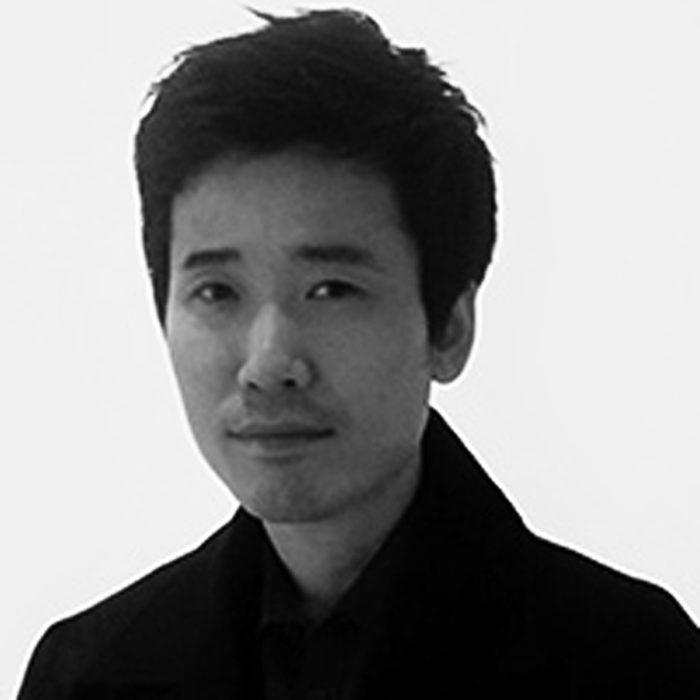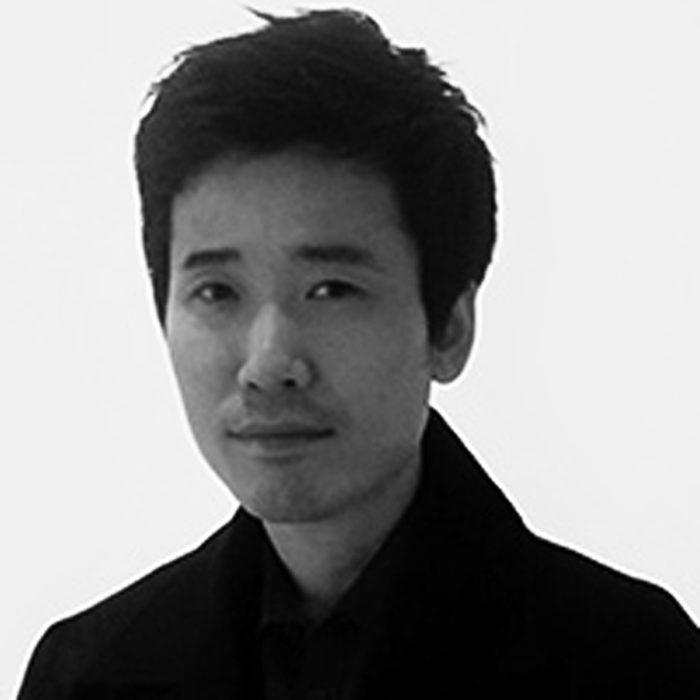 Born in 1976 in Busan, Korea
Currentrly lives and works in Busan, Korea
EDUCATION
School of The Art Institute of Chicago, MFA (Sculpture), Chicago, U.S.A.
University of Seoul, BFA, Environmental Sculpture, Seoul, Korea
SOLO EXHIBITIONS
2020
Horizontal Time, Art Space Purl, Daegu, Korea
White Noise, Nuru Museum, Milyang, Korea
2019
Birth, Avenuel Art Hall, Seoul, Korea
Between, Lotte Gallery, Ilsan, Korea
2018
Naturally, Sansu Museum, Gwangju, Korea
Playground zero, Magazine project #1, DMZ PEACE PLATFORM, DMZ Camp Greaves, Paju, Korea
Interpenetration, LEEAHN Gallery, Daegu, Korea
2017
AMPHIBOLOGY, Galerie Paris-Beijing, Paris, France
2016
Around, Jeju Museum of Art, Jeju, Korea
2015
Insights, Art Basel Hong Kong, Hong Kong, China
2014
In Wonder, Galerie Paris-Beijing, Paris, France
SEE SAW, Gallery IHN, Seoul, Korea
2011
Tree boat with Fist_Art Foundation, Dorado, Puerto Rico
2010
Immigration, Chicago River, Chicago, U.S.A
Piece Noam Gallery, Seoul, Korea
2009
One Doosan Gallery, Seoul, Korea
One Doosan Gallery, New York, NY, U.S.A
Breath Thomas Master Gallery, Chicago, IL, U.S.A
2008
Crown Gallery UNO, Chicago, IL, U.S.A
2004
LIFE Seoul, Korea
GROUP EXHIBITIONS
2018
Discussion Exhibition #3, Art Space Purl, Daegu, Korea
Hangang_Art in the Flow, Hangang Art Park, Seoul, Korea
APMAP 2018 JEJU – VOLCANIC ISLAND, Jeju Osulloc Tea museum, Jeju-do, Korea
Misfest Flower art show, ZORLU CENTER, Istanbul, Turkey
2017
2017 HAIKU – Sculpture, Joshibi Art Museum, Joshibi University Art and Design, Tokyo, Japan
Sulwha Cultural Exhibition, Once upon a time: A Fairy and A Woodcutter, Dosan Park, Seoul, Korea
2016
2016 Gwangju Biennale Celebration Korean & Taiwanese Contemporary Art Exhibition – Life in Between Delight and Discomfort, Gwangju Museum of Art, Gwangju, Korea
Peach Blossom : Hopeful power of utopia, Culture Station Seoul 284, Seoul, Korea
It's funny because it's true, Galerie Paris-Beijing, Paris, France
2015
Gang Jeong Contemporary Art Festival, the ARC, Korea
Art Brussels 15, Brussels Expo, Brussels, Belgium
Festival Corée d'ici, Château de Castries, Montpellier, France
2014
Korean Shape, Galerie Paris-Beijing, Paris, France
Busan Biennale-Inhabiting the World, Busan Museum of Art, Busan
A-AF14, Able Access Art Fair – Special Exhibition, Seoul 284, Seoul, Korea
Korean Shape, Galerie Paris-Beijing, Brussels, Belgium
2013
Hidden Diemension, Gallery Skape, Seoul, Korea
Volta9, Basel, Switzerland
Korean Art : An Age of Grand Navigation Busan Museum of Art, Busan, Korea
2012
Oh, Plastiksack Museum of Art and Design Winterthur, Winterthur, Switzerland
Five Different Prologues, Gallery Skape, Seoul, Korea
2011
Korea Tomorrow 2011, Seoul Art Center, Seoul, Korea
Wild Kingdom Gallery 1 & 2, Taxas State University – San Marcos, Texas, U.S.A
2010
Incoming – Outgoing Zaha Museum, Seoul, Korea
Dual Phase Gallery Skape, Seoul, Korea
Evergreen Biennial, Evergreen Museum, Baltimore, Maryland, U.S.A
2009
Romantic Holiday Avenuel Gallery, Seoul, Korea
Joan Mitchell Foundation 2008 MFA Grant Recipients Cue Art Foundation, New York, U.S.A
PARTISAN Curated by Mary Jane Jacob, Merchandise Mart, Chicago, IL, U.S.A
New Work Sullivan Gallery, Chicago, IL U.S.A
2008
Root & Shadow Dunham Gallery, Aurora, IL, U.S.A
Around the Coyote 2008 Fall Arts Festival Chicago, IL, U.S.A
Outstanding Student Achievement in Contemporary Sculpture Awards, International Sculpture Center, Hamilton, New Jersey. U.S.A
Heating Up Evanston Art Center, Evanston, IL, U.S.A
The Faketure Consortium of Artists Beverly Arts Center, Chicago, IL, U.S.A
Summer Show, AL Castello Di S. Severa, Roma, Italy
Coreless Merchandise Mart, Chicago, IL, U.S.A
Nippon Steal Art Appreciation Program Chicago, IL, U.S.A
ART CHICAGO – Balloon performance, Merchandise Mart, Chicago, IL, U.S.A
Limbo G2 Gallery, Chicago, IL, U.S.A
2007
The Chicago Housing Authority Exhibition Chicago, IL, U.S.A
1st CONTEMPORARY & MORDERN ART JURIED EXHIBITION' Korean Cultural Center, LA, CA. U.S.A
Nippon Steal Art Appreciation Program Chicago, IL, U.S.A
THIS IS ALL REALLY HAPPENING RIGHT NOW! ALOGON GALLERY, Chicago, IL, U.S.A
THIS IS NOT A SELF PORTRAIT G2 GALLERY, Chicago, IL, U.S.A
AWARDS
2010
SEMA 2010 Young Artists – Seoul Museum of Art, Seoul, Korea
2009
Smack Mellon Hot Picks – Smack Mellon New York. U.S.A
2008
Best New Artist Award Winner – Around the Coyote 2008 Fall Arts Festival Chicago. IL. U.S.A
Outstanding students – Sculpture magazine (ISC), U.S.A
Fellowship – School of Art Institute of Chicago, U.S.A
Fellowship – Joan Mitchell Foundation in New York, U.S.A
2007
Nippon Steel Fellowship, Chicago, IL, U.S.A
A Conversation with the world:
Introspections in Raptures through a Dialogue
Jang, Minhan ( Seoul Museum of Art, Senior Curator)
At the moment we feel beauty, we are happy. Happiness makes us think over moments and eternity, and simultaneously reflects the world that gives us beauty. Kim, Myeongbeom's work, composed of objects easily found in our surroundings, is delicately arranged and so captures our attention. A tree floating in the air held by countless red balloons; a stuffed deer with wide spreading antlers; the huge bough of a tree, with acupuncture needles; a crutch linked to a deer leg – all these make us feel a sense of life. Each is within the combination of many objects from our everyday surroundings, conveying metaphorical assertions. The combination of two objects brings about a poetic structure, allowing viewers to discover new meaning. Kim forms an abstruse relation with the world, approaching it in his own way. We can understand his aesthetic and ways of reading the world by noting this relation.
Dialogue with the World – Marriage of Objects
Kim's work appears contemplative and composed. Through his work, Kim intends to describe his own experience in a placid manner, through private conversations with his surrounding environment, rather than presenting any enormous social assertion. We tend to remember innumerable objects and incidents as our lives demand them. As our way of living changes, we react to the world in different manners. The artist tries to examine how his surrounding is perceived and remembered. To do this he listens to a whisper from objects within his surroundings. The artist attempts an intimate, private dialogue with the world, trying to concretely present to way other things approach him, by using other mediums. He mainly uses heterogeneous objects. For instance, Kim shows the reflection of deer antlers by connecting a stuffed deer antler with spreading stems. This is a reflection on deer antlers, not a simple presentation of associated antler imagery. He metaphorically presents the image of deer antlers he has seen so far.
A deer antler is similar to a tree's bough in form. As a bough is cut at the moment when a tree is fully grown, the artist notes the fact that an antler is removed at a similar moment. In this sense, an antler can be replaced with a bough. The frailty of crutches can also be replaced with the leg of a feeble animal like a deer. Kim talks with his surrounding objects in his own way. In this respect, Kim's work conveys trivial day-to-day narratives. The artist presents a forum where he converses with objects in attractive compositions. We may secure a fresh gaze toward the world through our participation in his secret conversations.
We can share his work's life force through this participation. This dialogue derives from our constant concern for objects. This concern is a response to beings we desire; not a reaction to our desire. To ask what an object means to us is like asking what beings we are. If we feel freshness in a certain work, it comes from the way an artist experiences his surrounding things, not from an object itself. In other words, the freshness of his work is identical with vitality. We feel a sense of life in the constant gaze toward such objects, not in the objects themselves. The artist has consistently experienced his surrounding objects from the perspective of live, growth, and decline, which lends vitality to his work. He sees his environment from the viewpoint of life. Inspections of Growth and Decline Kim's work involves a temporal element. We feel infinite freedom and completeness in his tree suspended from dozens of balloons. This tree, suspended at a certain height in the air, and maintaining a proper balance, is likely to fly trough the sky, quite freely. The tree appears stable, and its roots floating through the air make us feel infinite freedom. The fact that the tree is suspended from the balloons implies the tree will be hurled down to the ground when the balloons are deflated with time. It offers us an instantly brilliant moment. The reality the balloons are deflated and hurled down as a thin branch with time is strongly inspiring to us.
A male deer's antler, like a flamboyant and enormous bough, completely reflects the character of an imposing male deer. But the artist visually indicates it is inexistent in reality. This magnificent antler is artificially made by using countless strands of thread. As the tree hung from balloons does, so too the deer appears as an unrealistic objects. This unrealistic object provokes heartrending nostalgia, through which we undergo a natural cycle of growth and decline. We also experience the truth that perfection does not go with eternity.
Metaphor for Life, and Magnetism of the Finite
In other pieces, Kim takes a metaphorical approach to trivial everyday issues. He draws out innumerable conceptions through metaphorical juxtaposition of two everyday objects. Many of his pieces are untitled, as the artist wanted to free the unfolding of our imagination. The artist expects us to engage in talks with objects liberally. Exploiting different subject matter his raises issues of life and its finiteness, by maintaining a constant attitude. He demonstrates the feebleness of life through the combination of a crutch, and a deer' leg; the finiteness of dreams and life, through the marriage of balloons and a tree; and he addresses the mater of life and healing through a connection of a tree's bough and a bird spike. Kim shows the magnetism of the finite alongside his concerns with life. He also metaphorically shows the attraction of life and its limit through a minute video- work featuring melting ice.
A traditional objective of art is to discover an artist's own way through which he experiences the world. Kim takes the same path of his seniors, in that he intends to discover his own way to respond to the world, through a wide variety of objects. To do this, he carefully arranges objects to draw viewers to the way that he wants. The symmetrical structure and equilibrium of his work we immediately feel as the basis of an attractive stability and finiteness. He invites us to his conversation with objects through a delicate composition. In a word, his work is poetry, whose meaning is exquisitely weaved, and in which viewers can find their own meaning freely. His work offers us an experience to read the world in a fresh manner. This freshness and vitality we feel in his work provides us an opportunity to look back on out lives as if it were a poem.