Marion Charlet

… Et l'été reviendra,
Online exhibition of Marion Charlet for his solo show : … Et l'été reviendra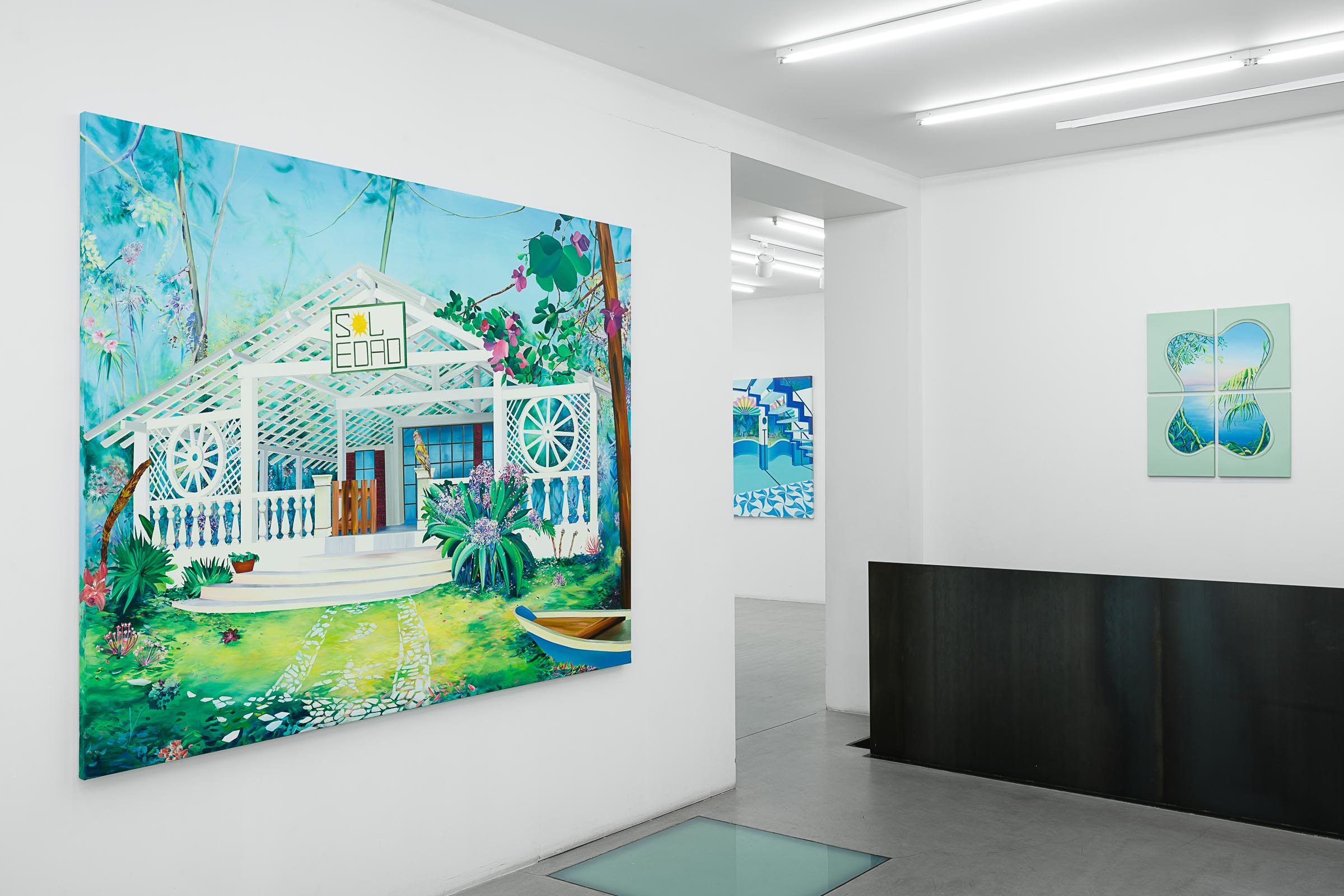 The art of Marion Charlet requires an imagination that can grasp pieces of reality through powerful compositions in which colors are both the pretext and the text. The artist works with photographs that she takes herself and then edits on her computer as she sees fit. She first started to create a world made of landscapes and unique architectural interiors that are often overrun by a profuse vegetation and deprived of any human presence. As she adds many different viewpoints and plays with our perception of spaces, she creates a confusing, disorienting environment which draws our eyes into a visually festive universe. Then arrives a figure that finds its place in games of anonymous silhouettes, isolated or part of a group, pending in undefined spaces, predominantly opaline blue, between appearance and disappearance. Somewhat syncopated dancing figures allowing for colors to be part of a choreography, animated by the movement of a printed fabric that subtly bears the image of past landscapes
Philippe Piguet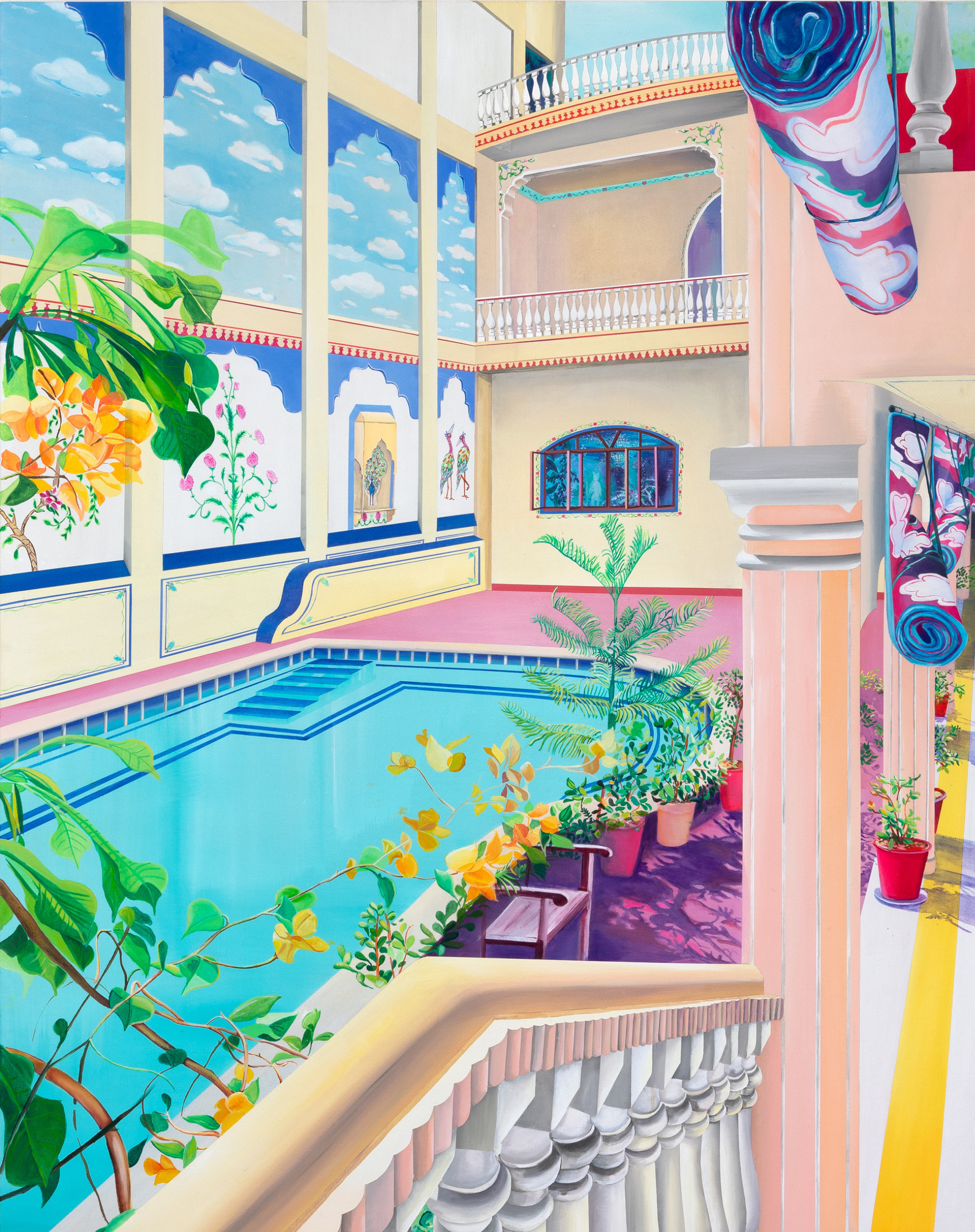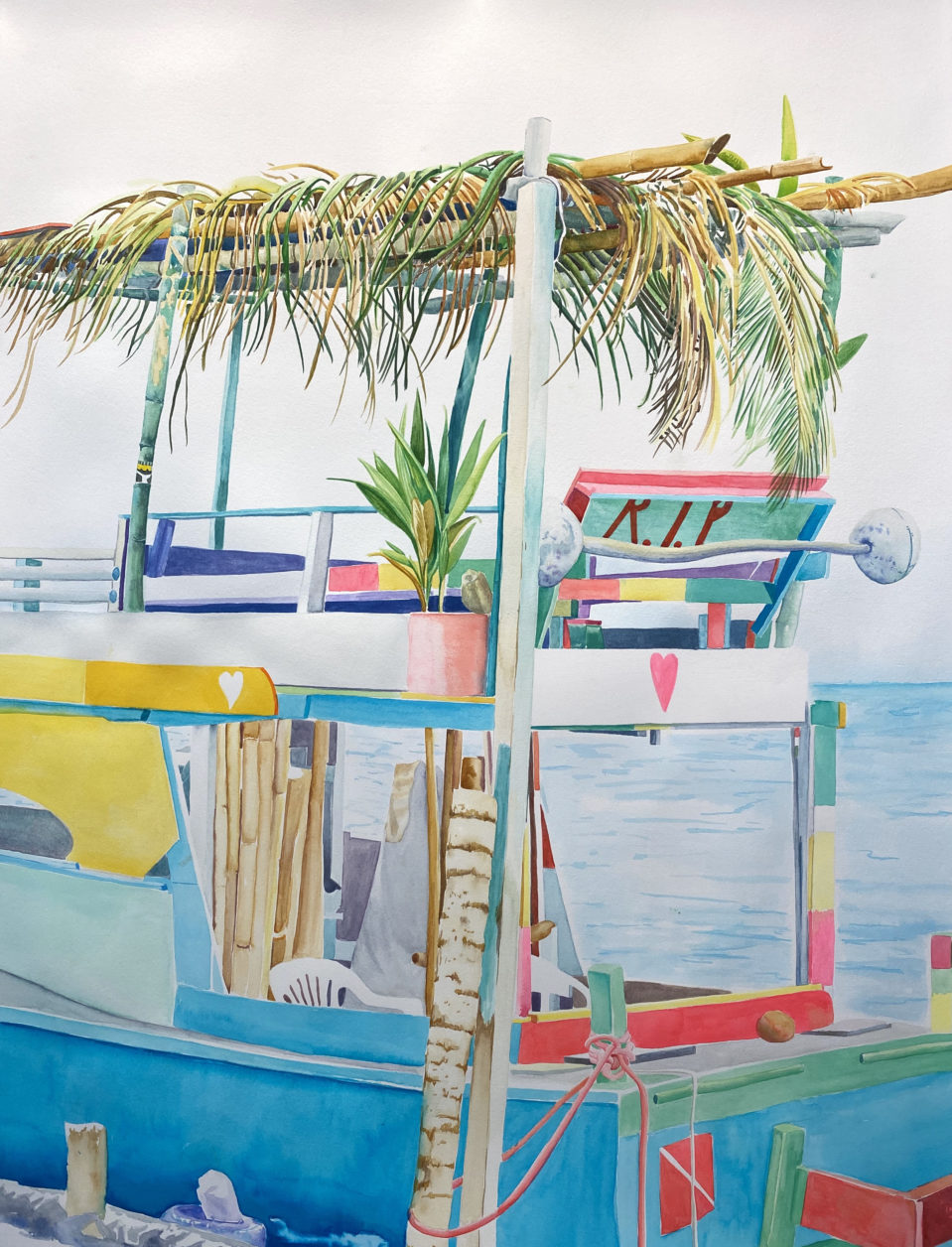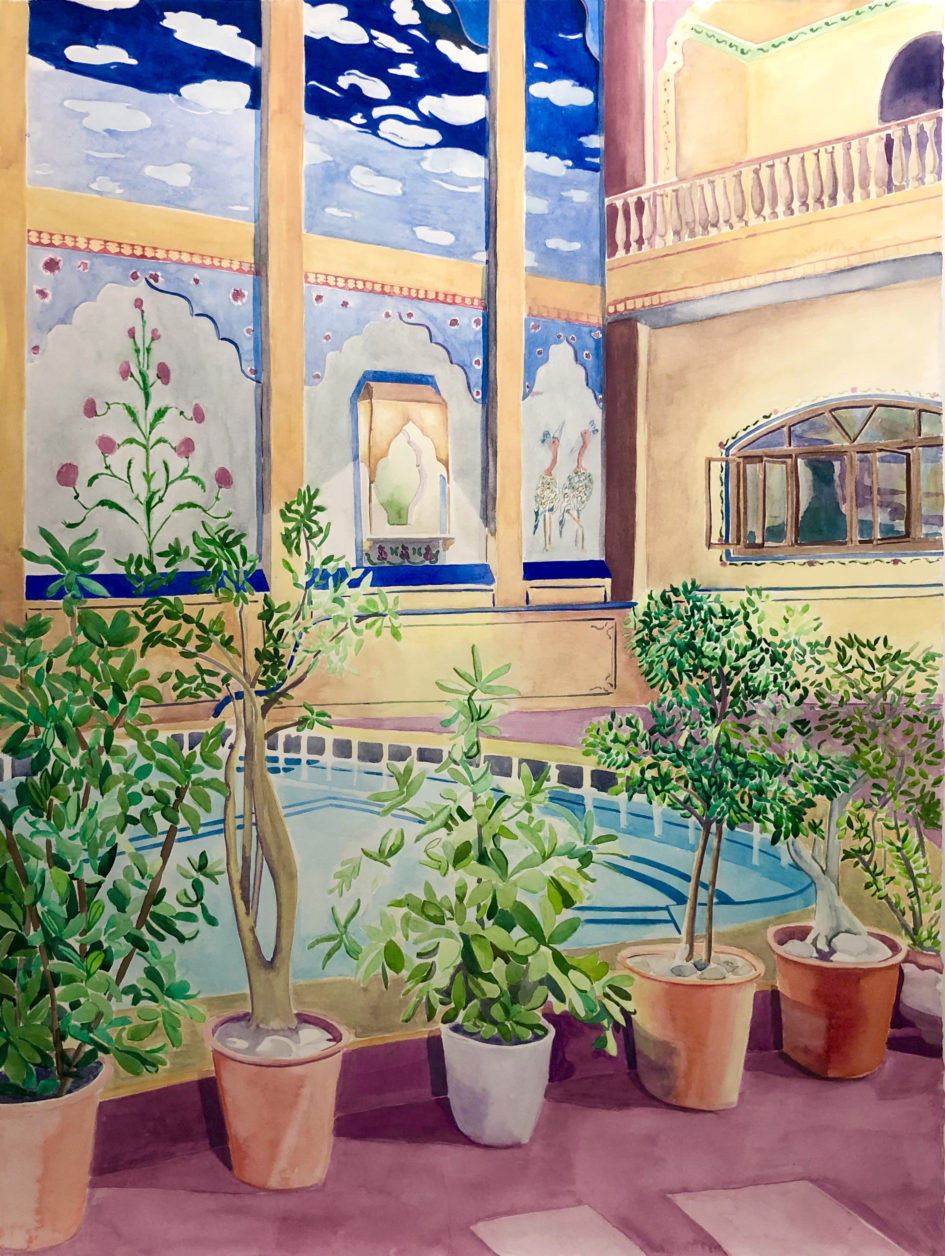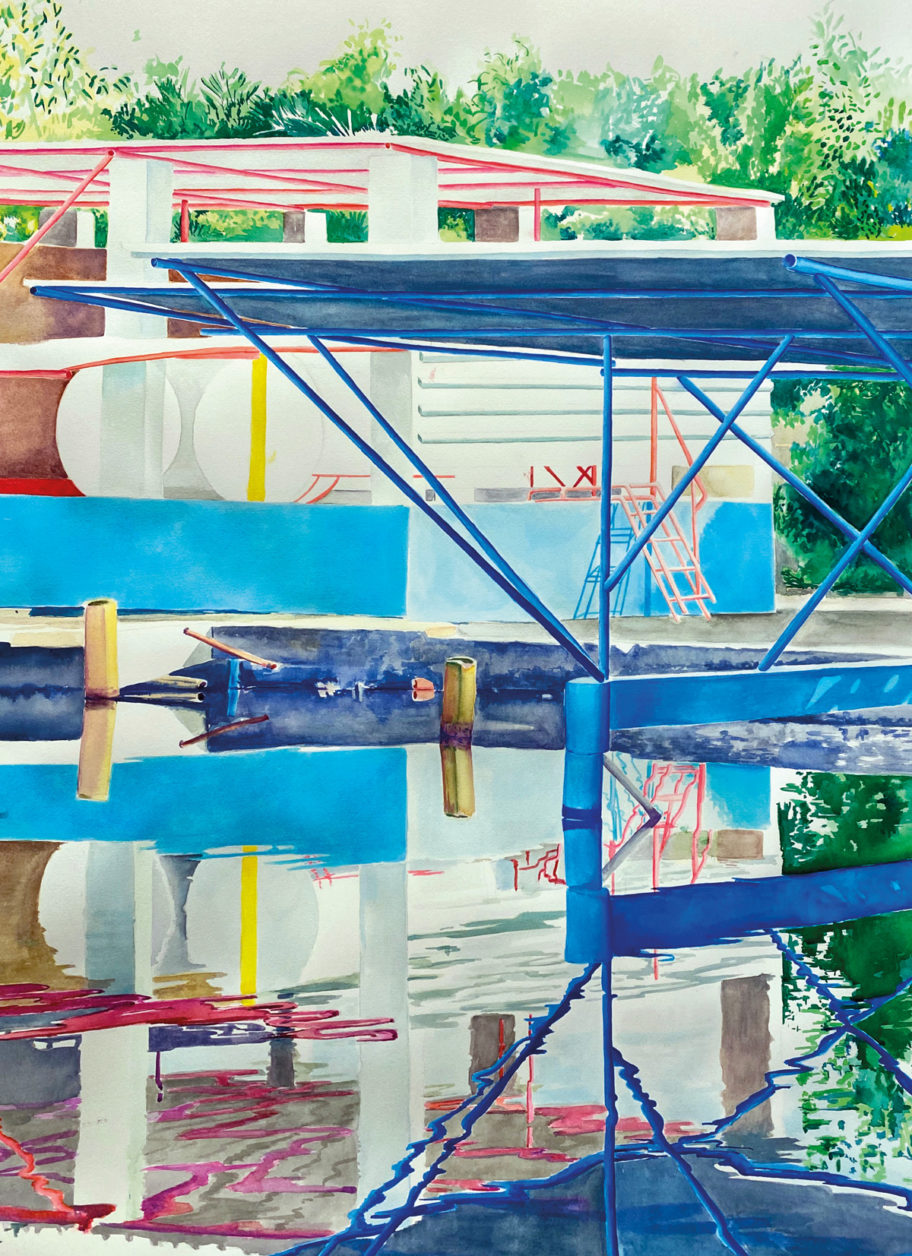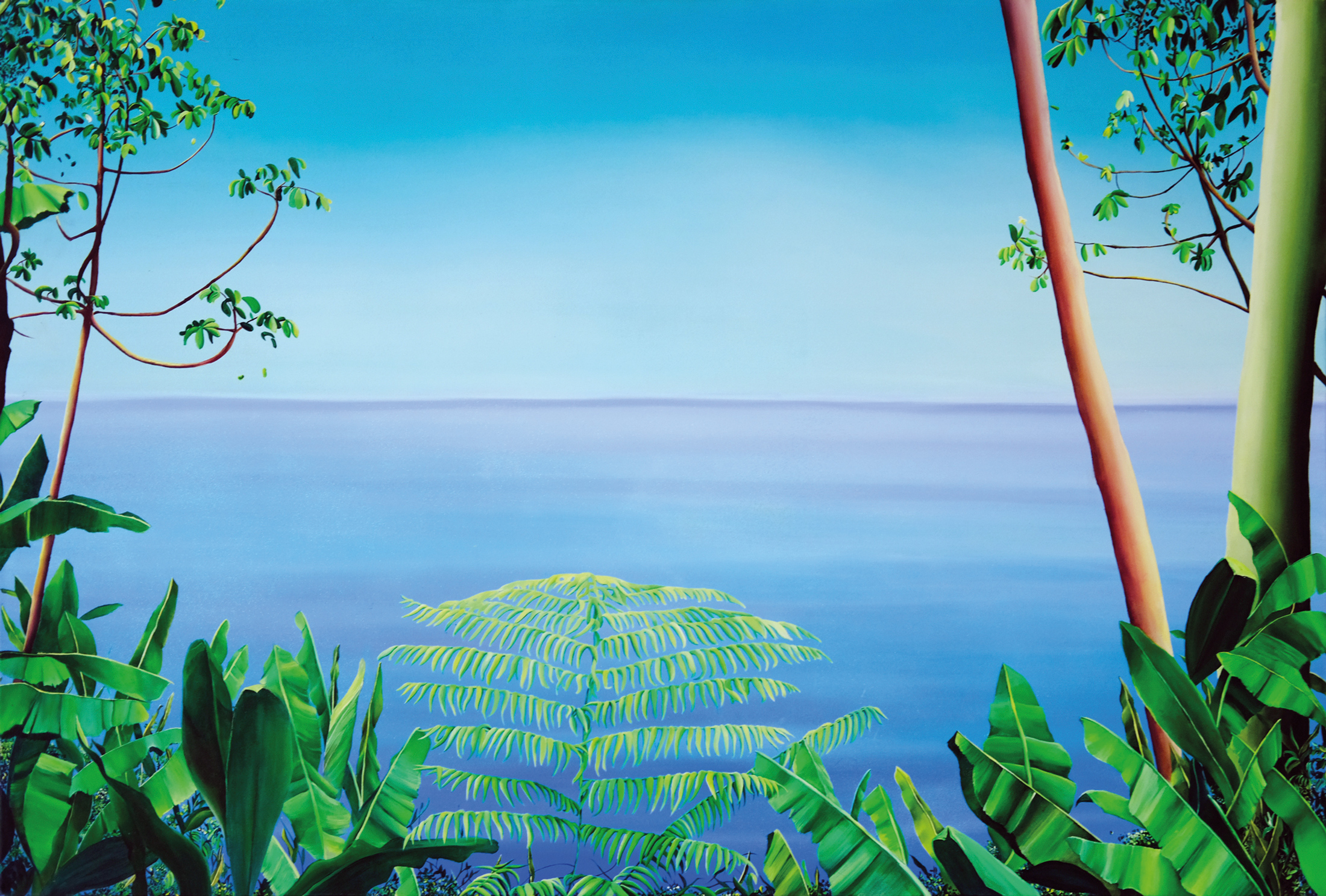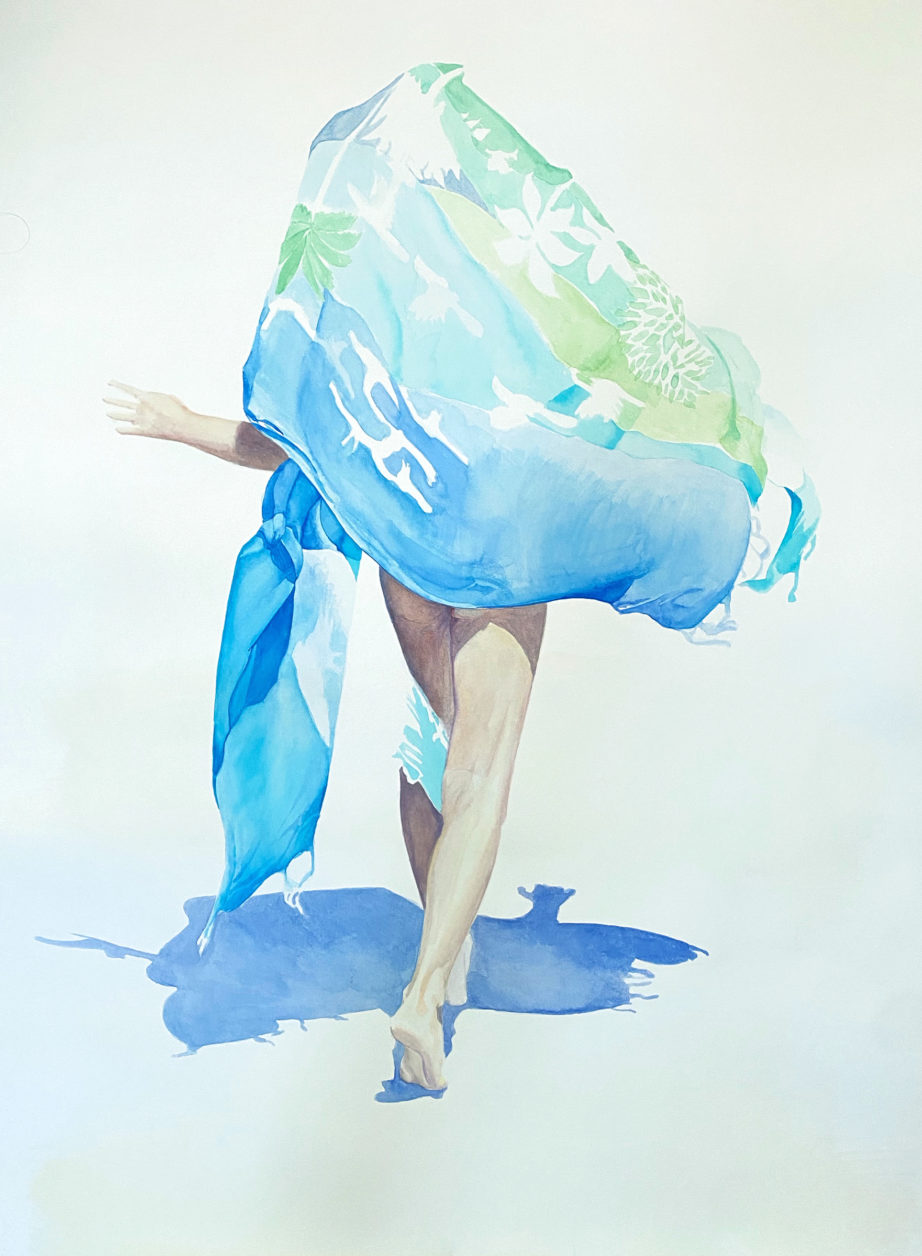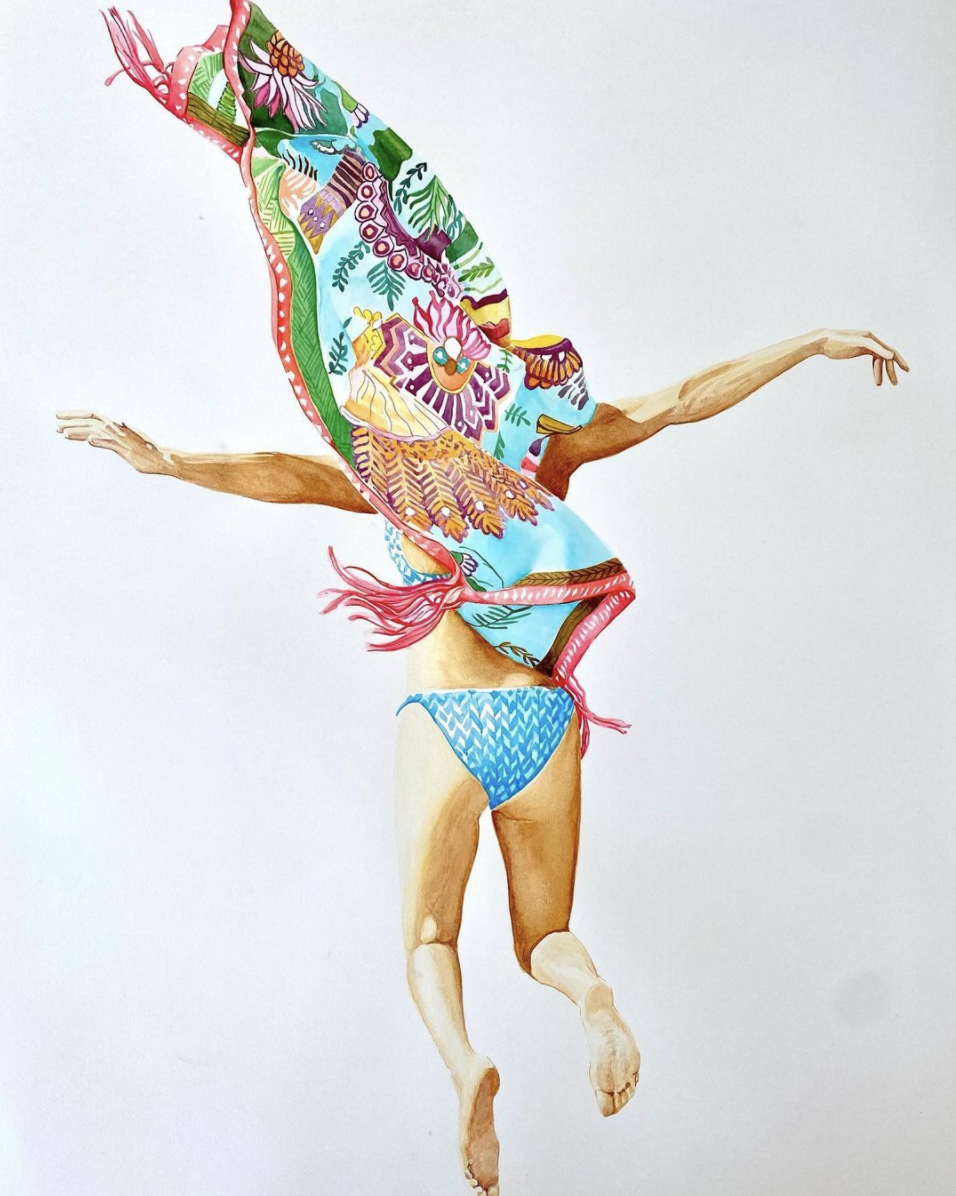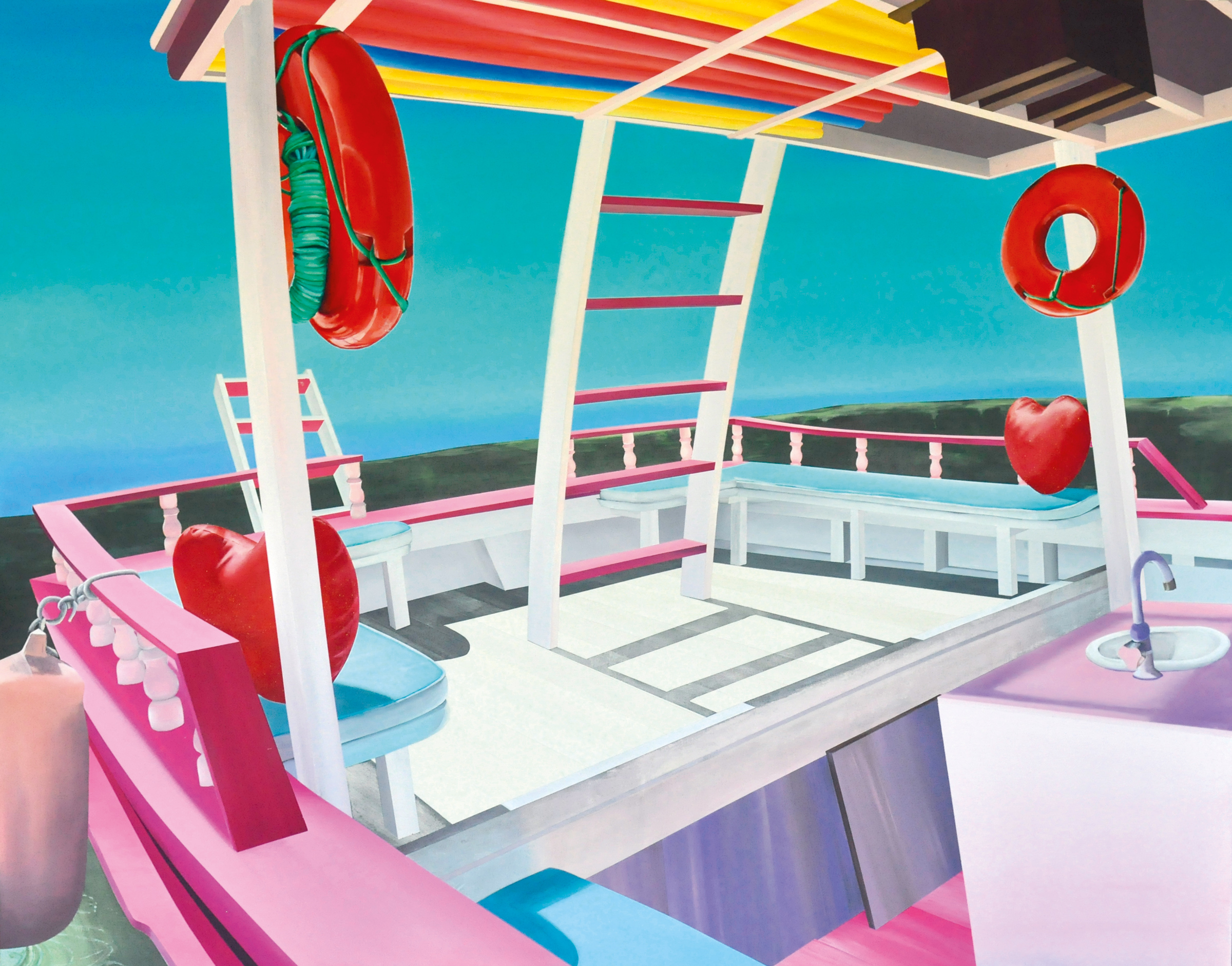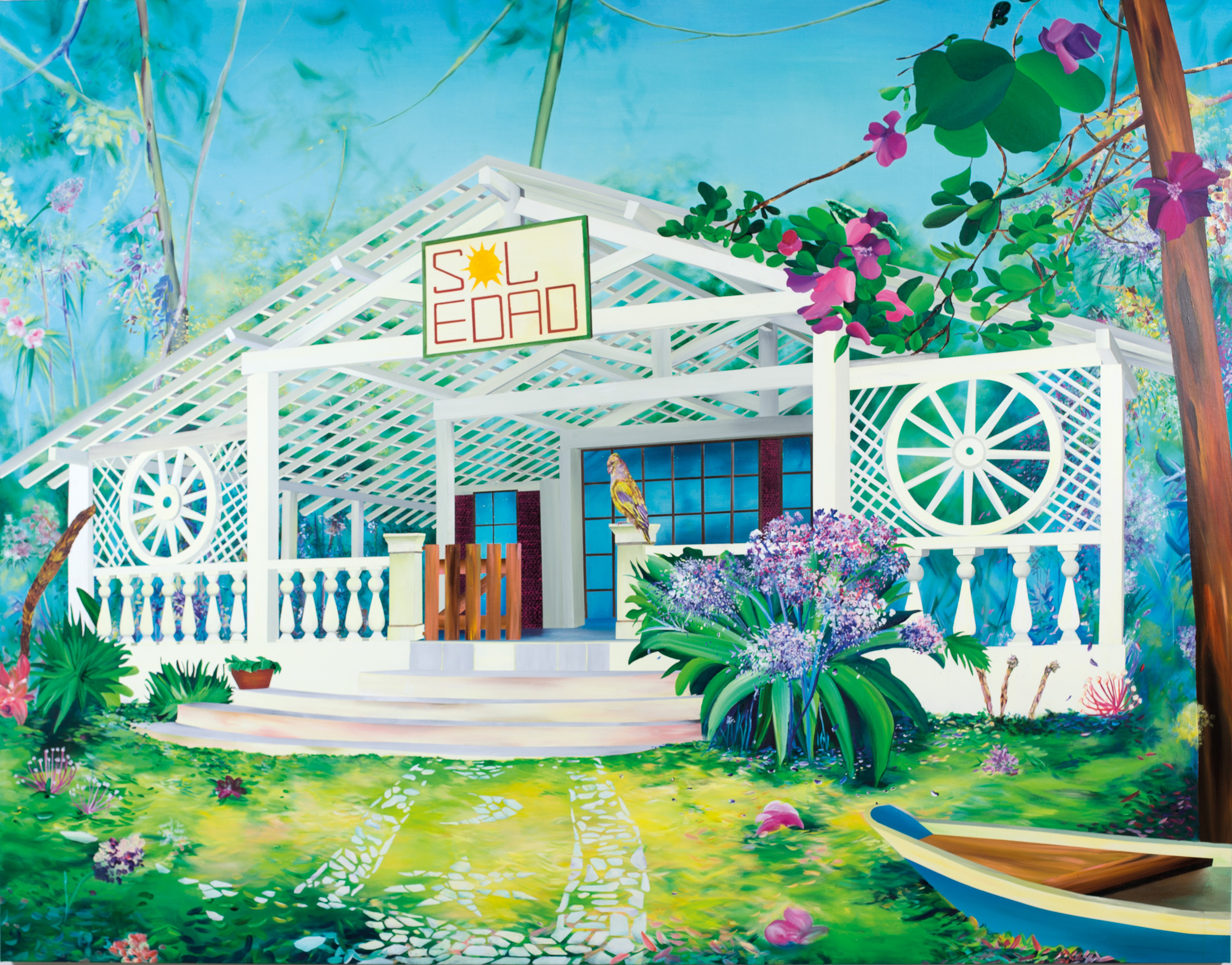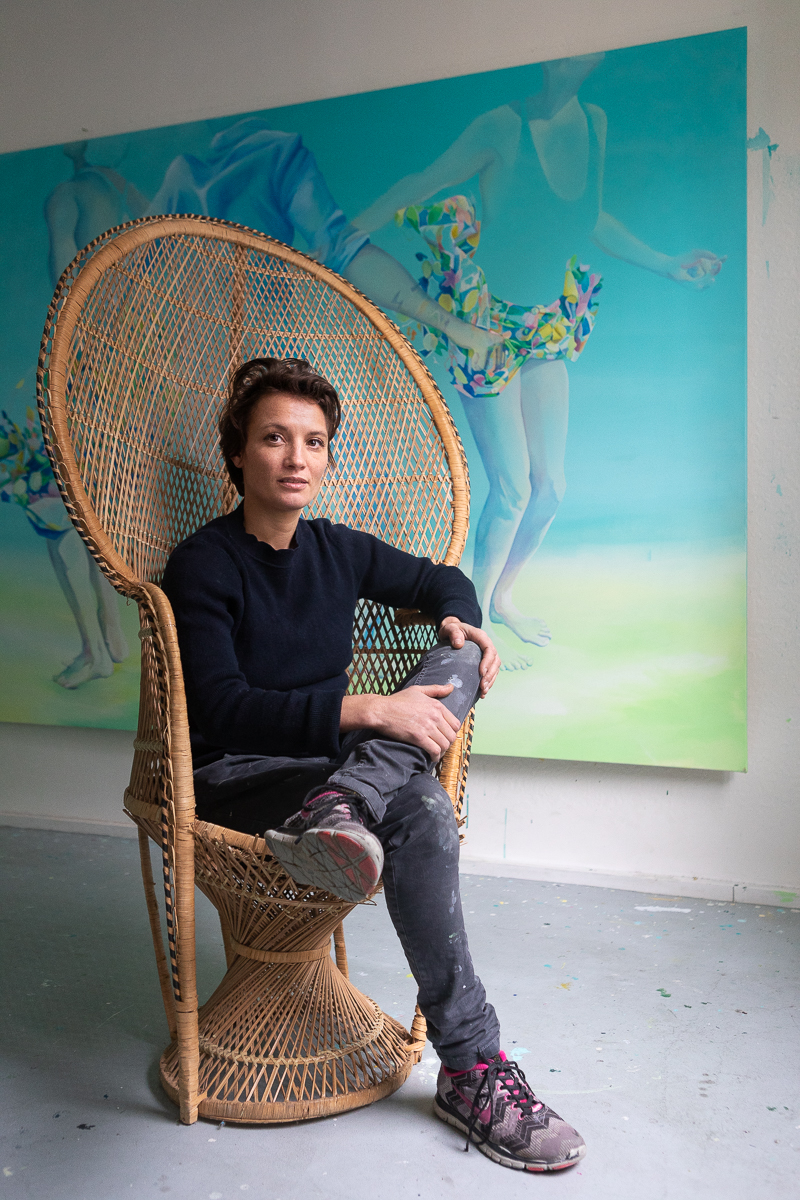 Marion Charlet, born in France in 1982, lives and works in Paris. After two years in law school, she decided to turn to art studies, during which her preference for paintings was in uenced by her London experience. She graduated from École des Beaux-Arts, Villa Arson (Nice) in 2009, Chelsea College of Art and Design (London) in 2008 and Institut Supérieur des Art Appliqués (Paris) in 2005, and is the winner of the Prix Art [ ] Collector in 2018 and Prix de la Fondation Colas in 2016.