Mehmet Ali Uysal's project for Le Bon Marché Rive Gauche
Mehmet Ali Uysal's committed installation plunges Le Bon Marché Rive Gauche under water from January 8 to February 20, 2022.  With the turquoise waves reflected in the window displays and the gigantic icebergs, this installation has a strong message that questions the current climate issues and how they wash over our lives and thoughts.
Le Bon Marché Rive Gauche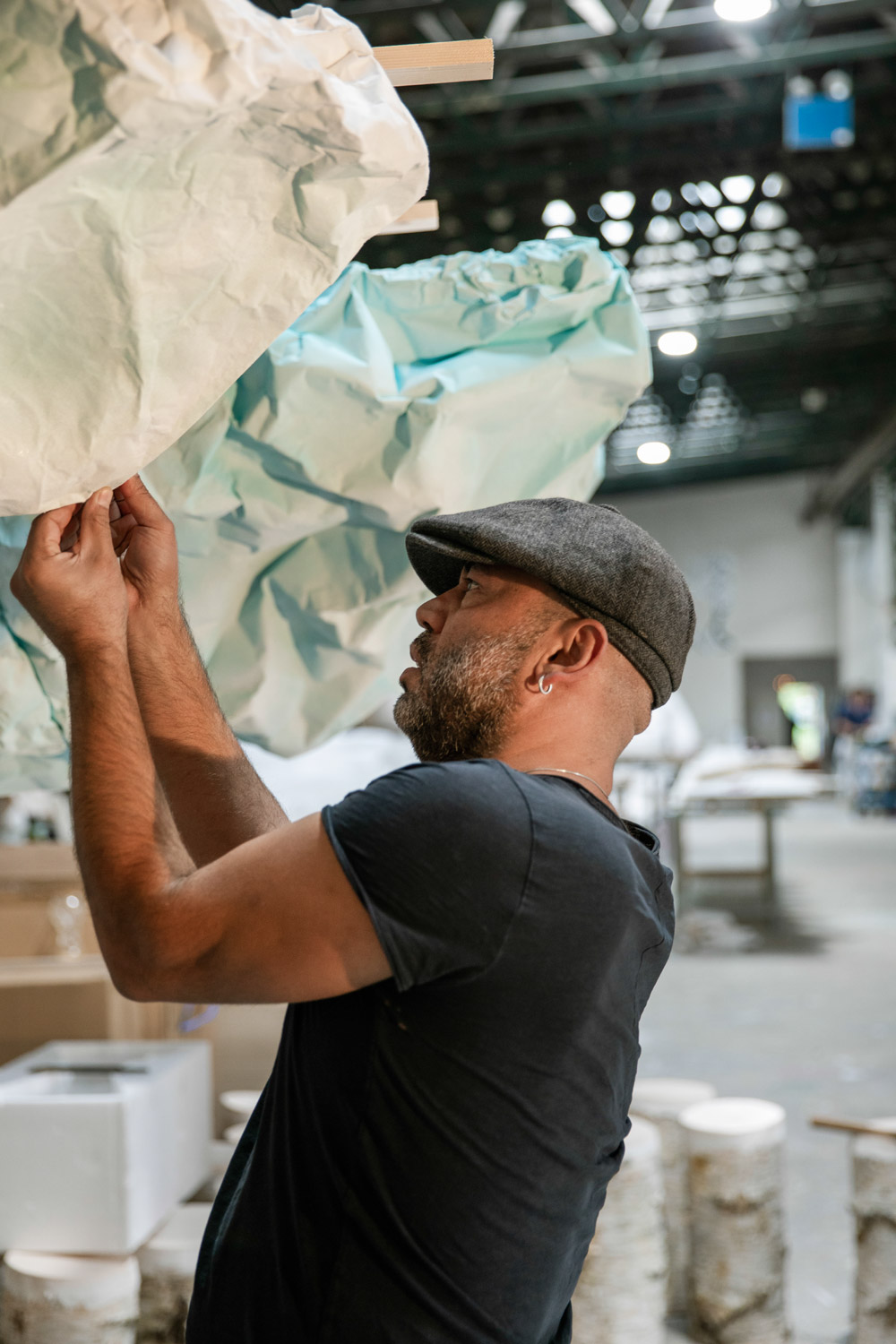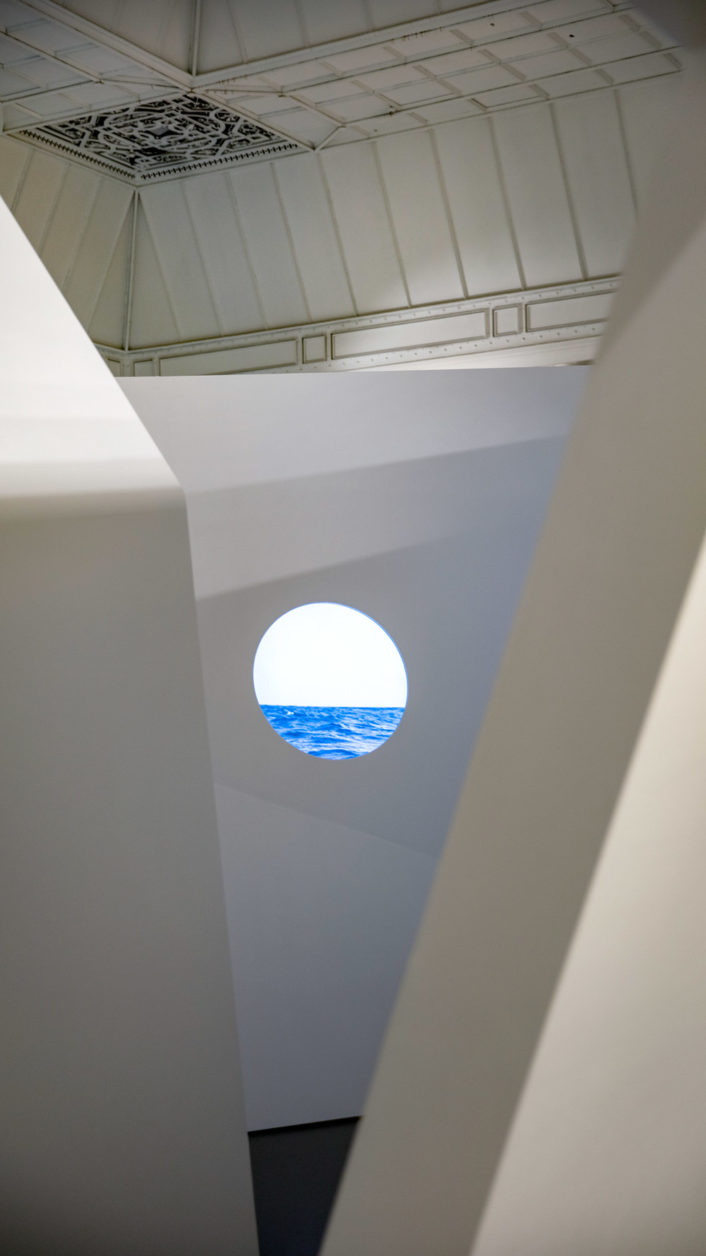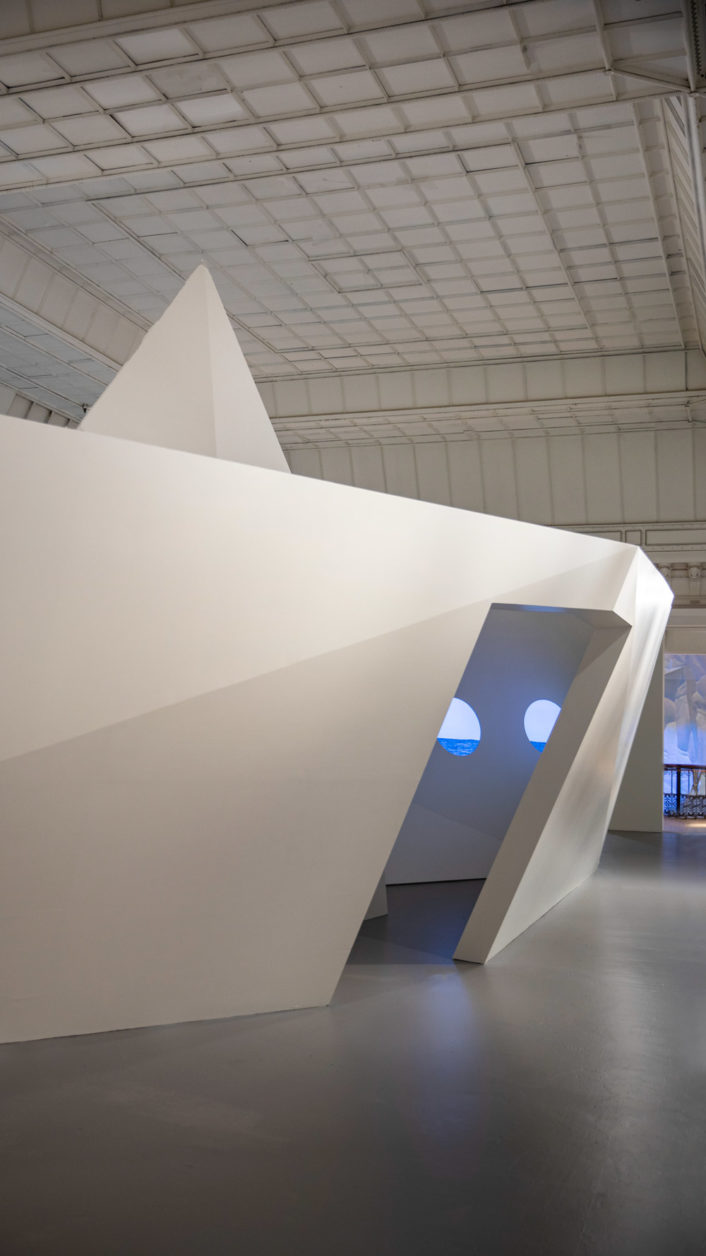 The artist materializes  notions that are theoretically impossible to represent. He twists, shapes, distorts reality, bringing it beyond its boundaries. He offers concrete solutions to abstract problems.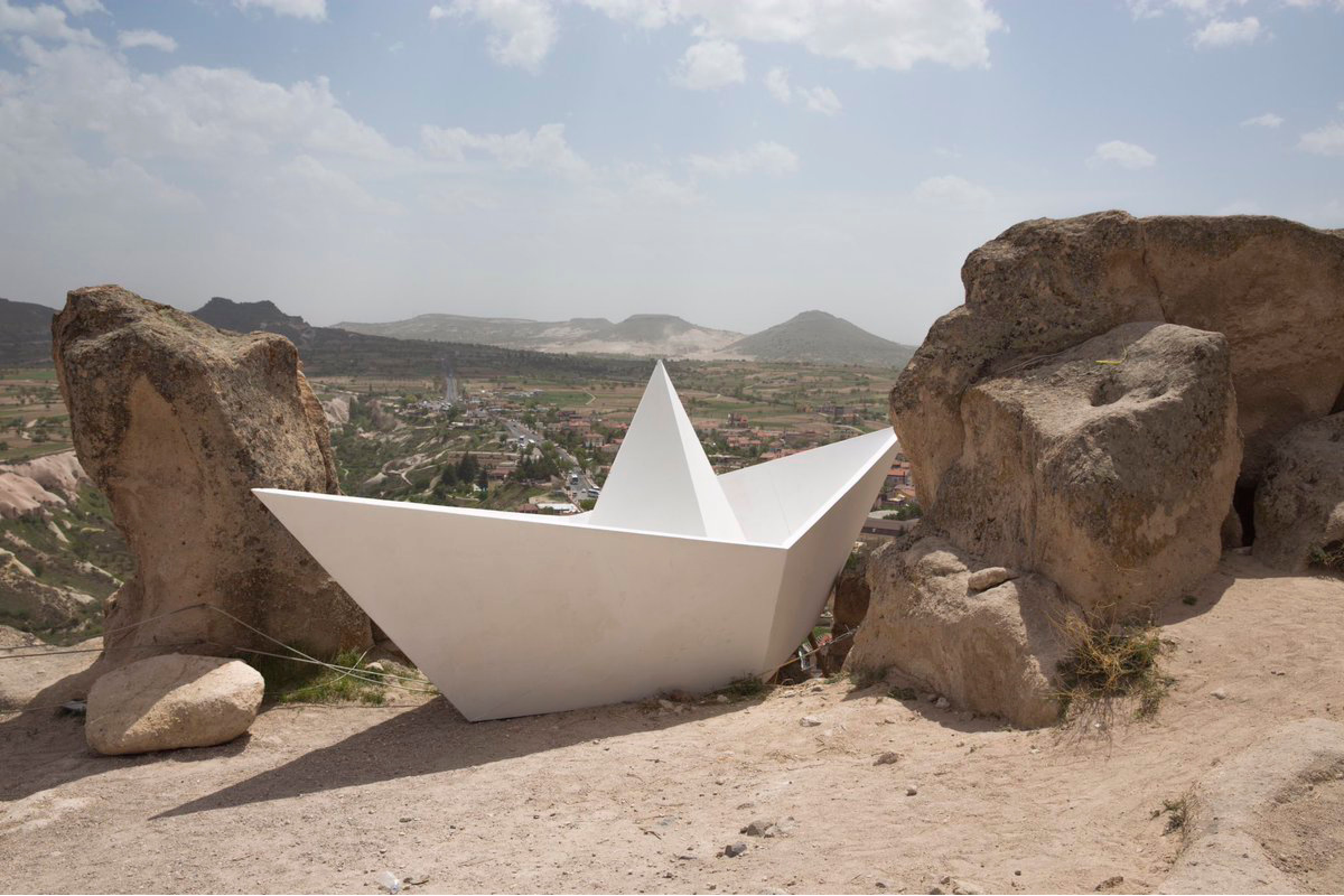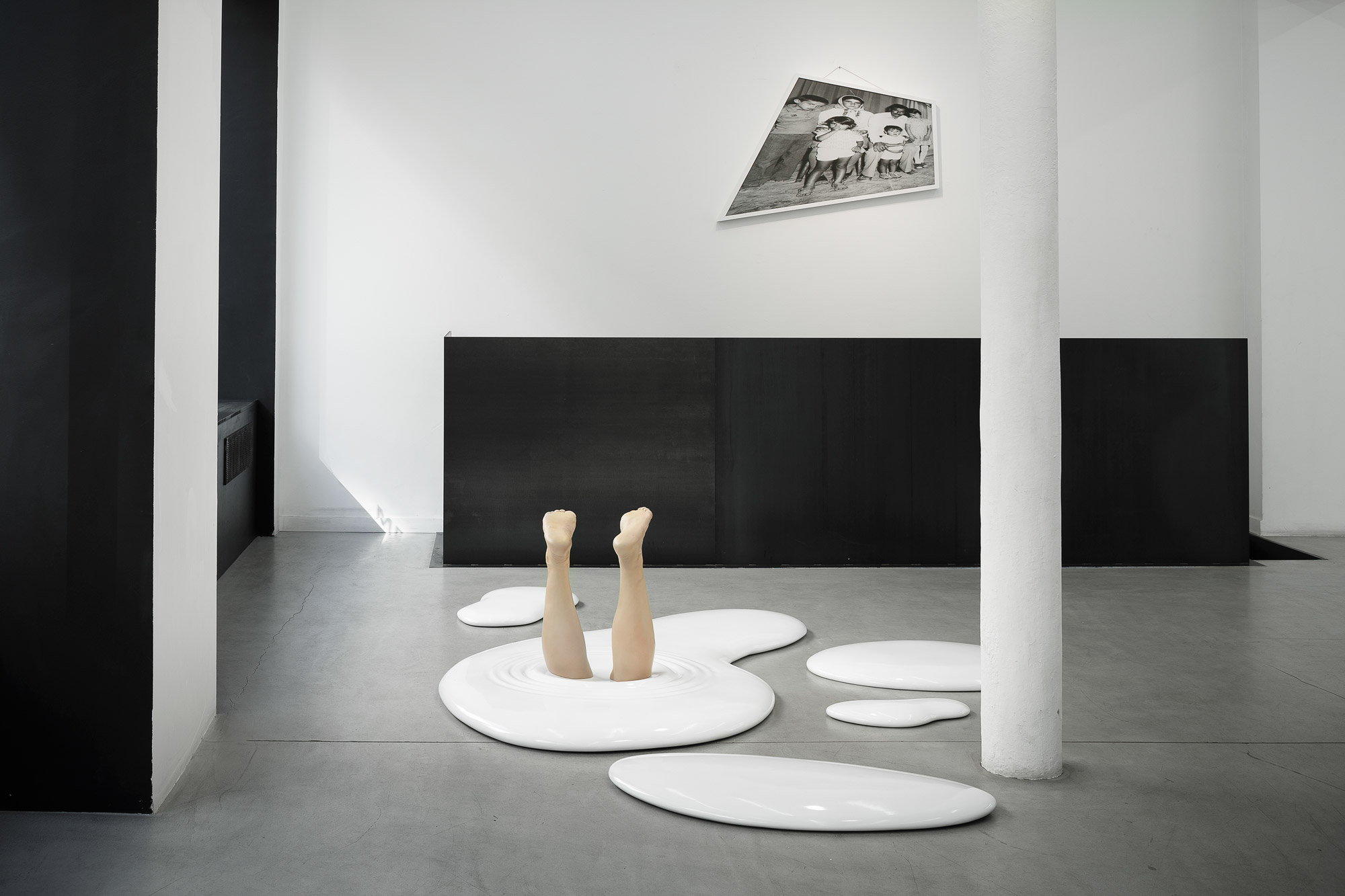 "The artist is renowned for his ability to subvert time and space : "Space, as we perceive it, is an illusion, he says. Our eyes only allow us to reconstitute reality in two dimensions, and it is through movement that we grasp the third one. Space is not really something we can see. We feel it".
His large-scale installations are shaped from the specificity of each environment they are created for, hence deconstructing our preconceptions".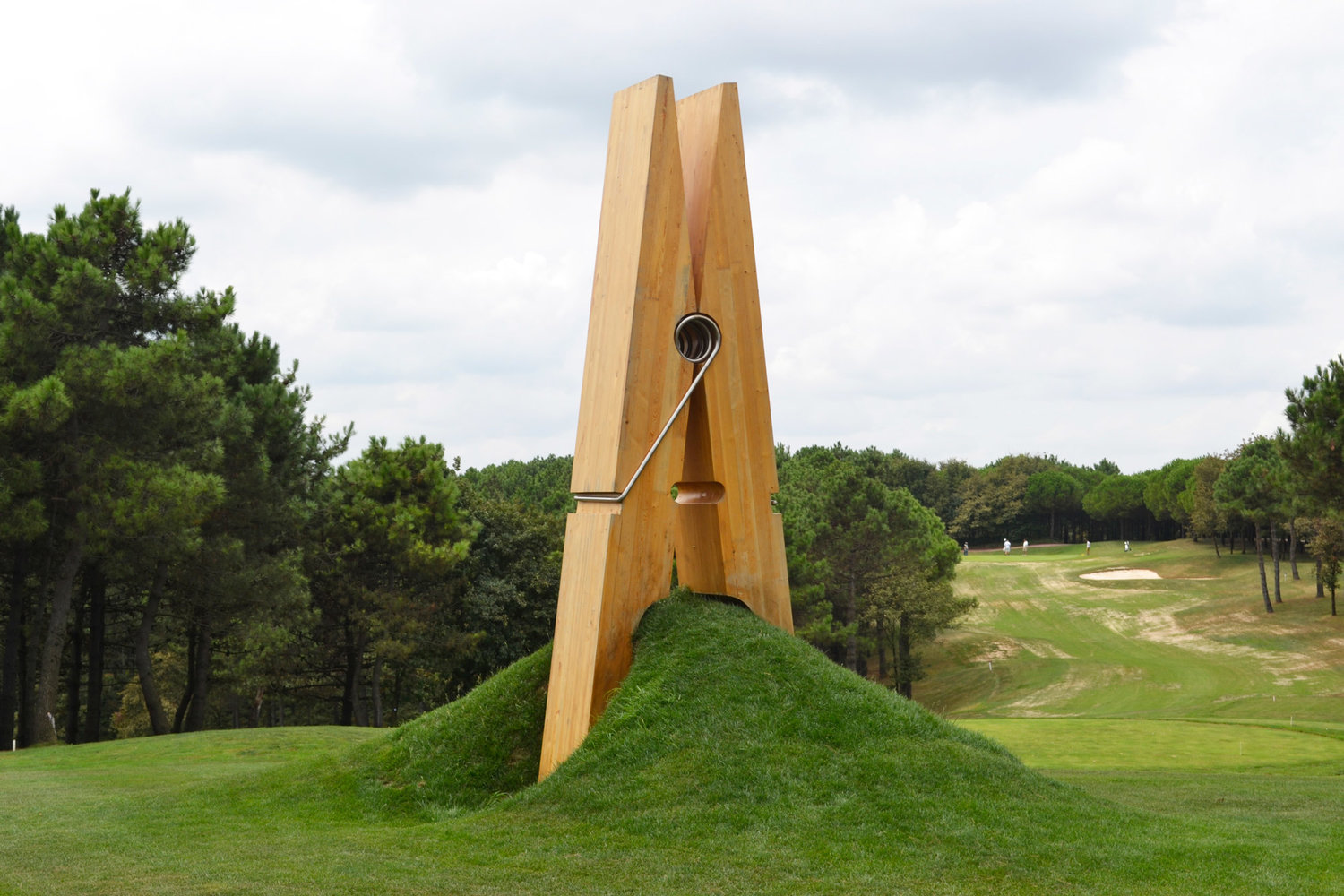 Born in Mersin (Turkish) in 1976, Mehmet Ali Uysual lives and works between Paris and Ankara. He studied at the Faculty of Fine Arts of Ankara where he obtained his PhD in 2009 (Department of Sculpture) and took part in an Exchange Program in 2008 at the École Nationale Superieure d'Art de Bourges. He is considered a major figure of Turkish contemporary scene.