SEBASTIAN WICKEROTH

Vanishing Point,
Online exhibition of Sebastian Wickeroth for his solo show : Vanishing Point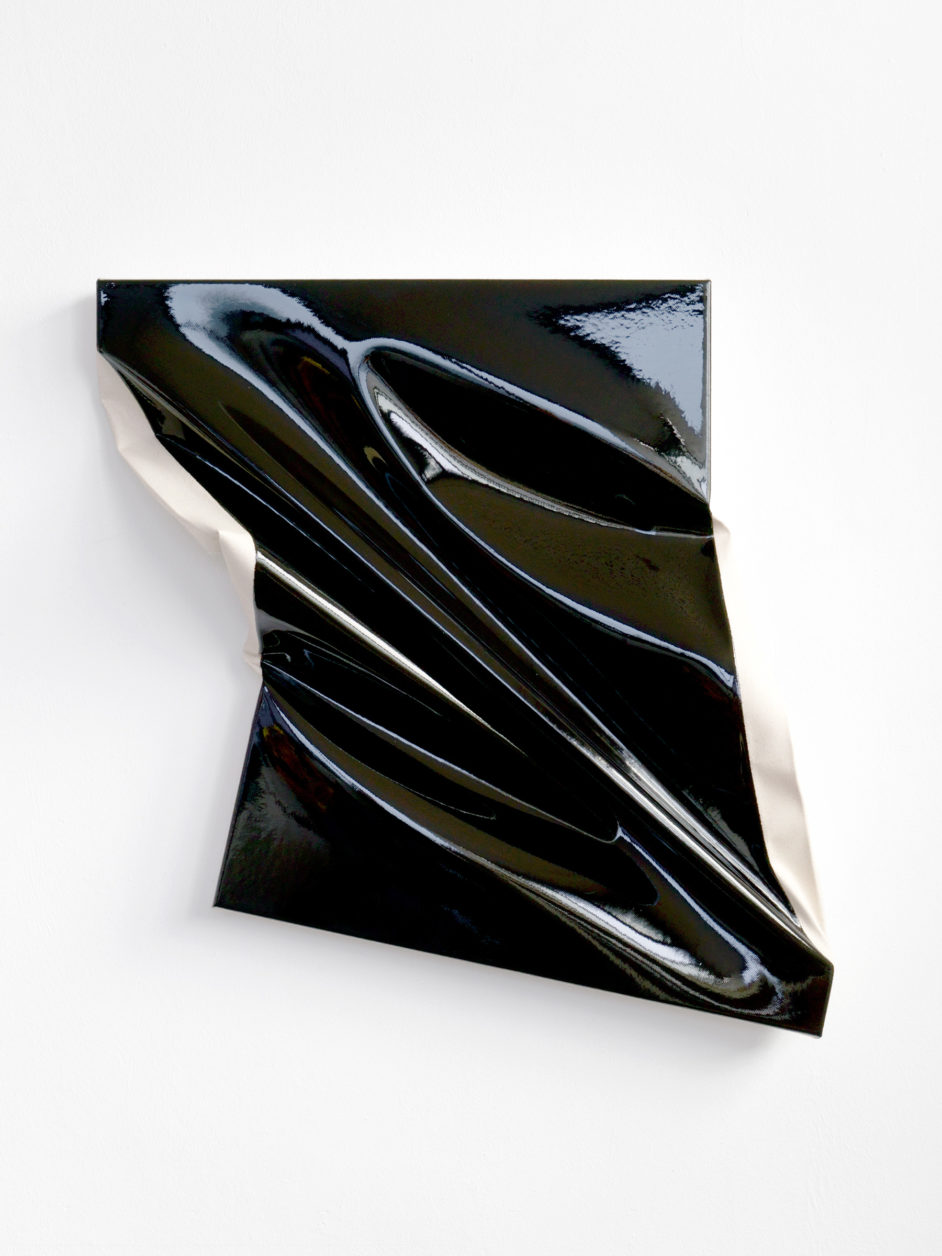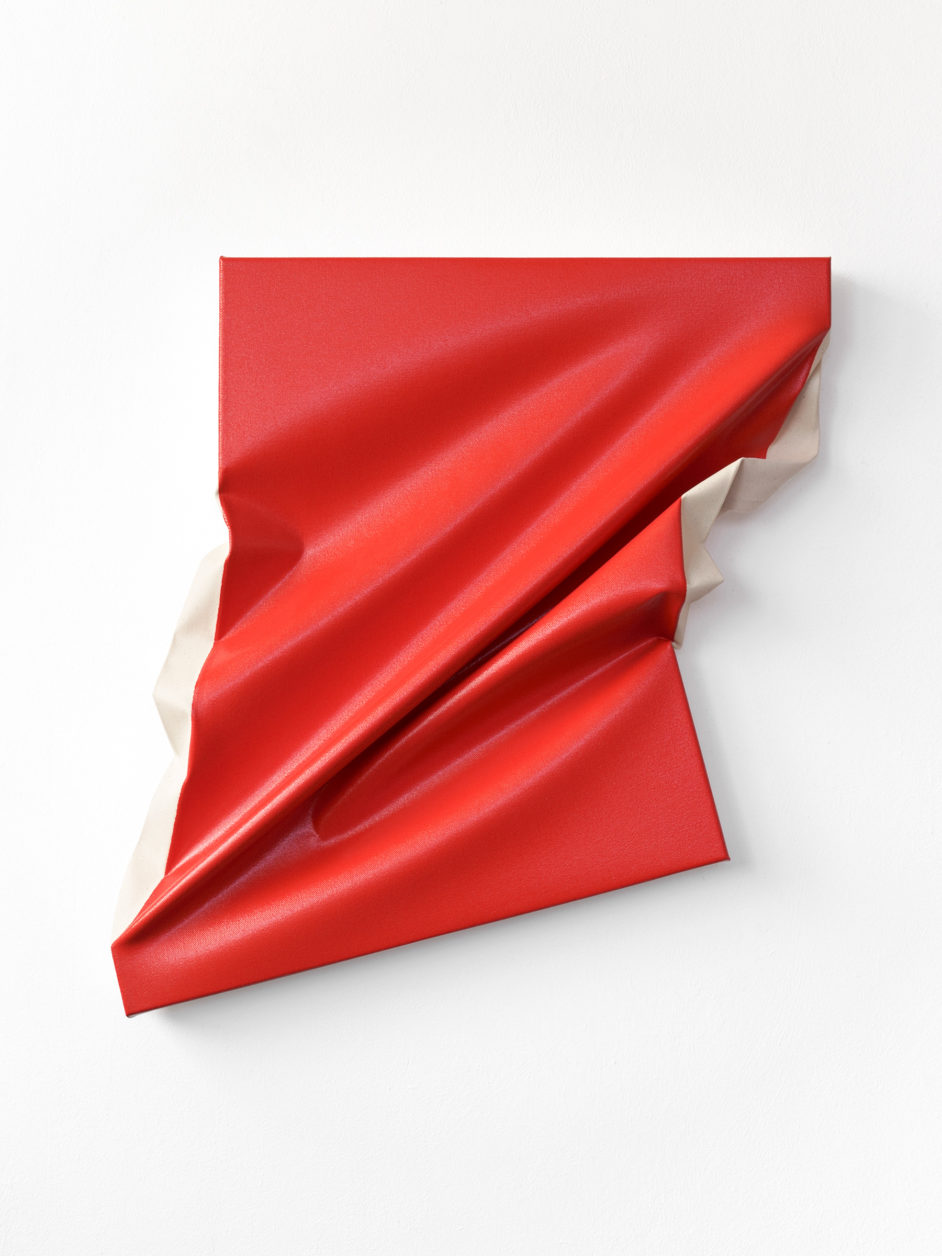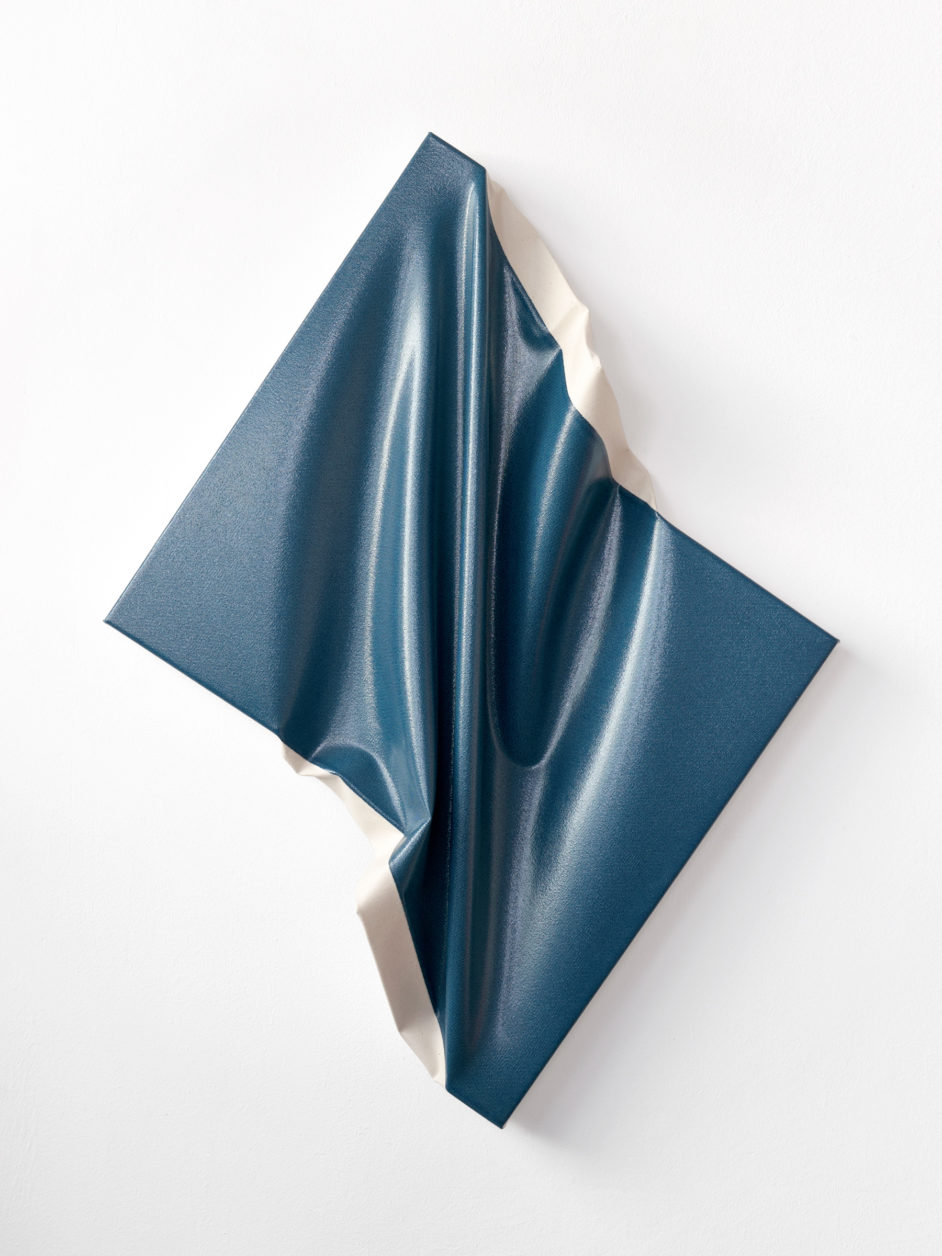 In linear perspective, a vanishing point is an imaginary point designed to help the artist in the making of their artworks. In Sebastian Wickeroth's work, this notion takes on a whole new meaning and becomes a metaphor for the shifts of spacial concepts based on cultural skills and the human perception apparatus.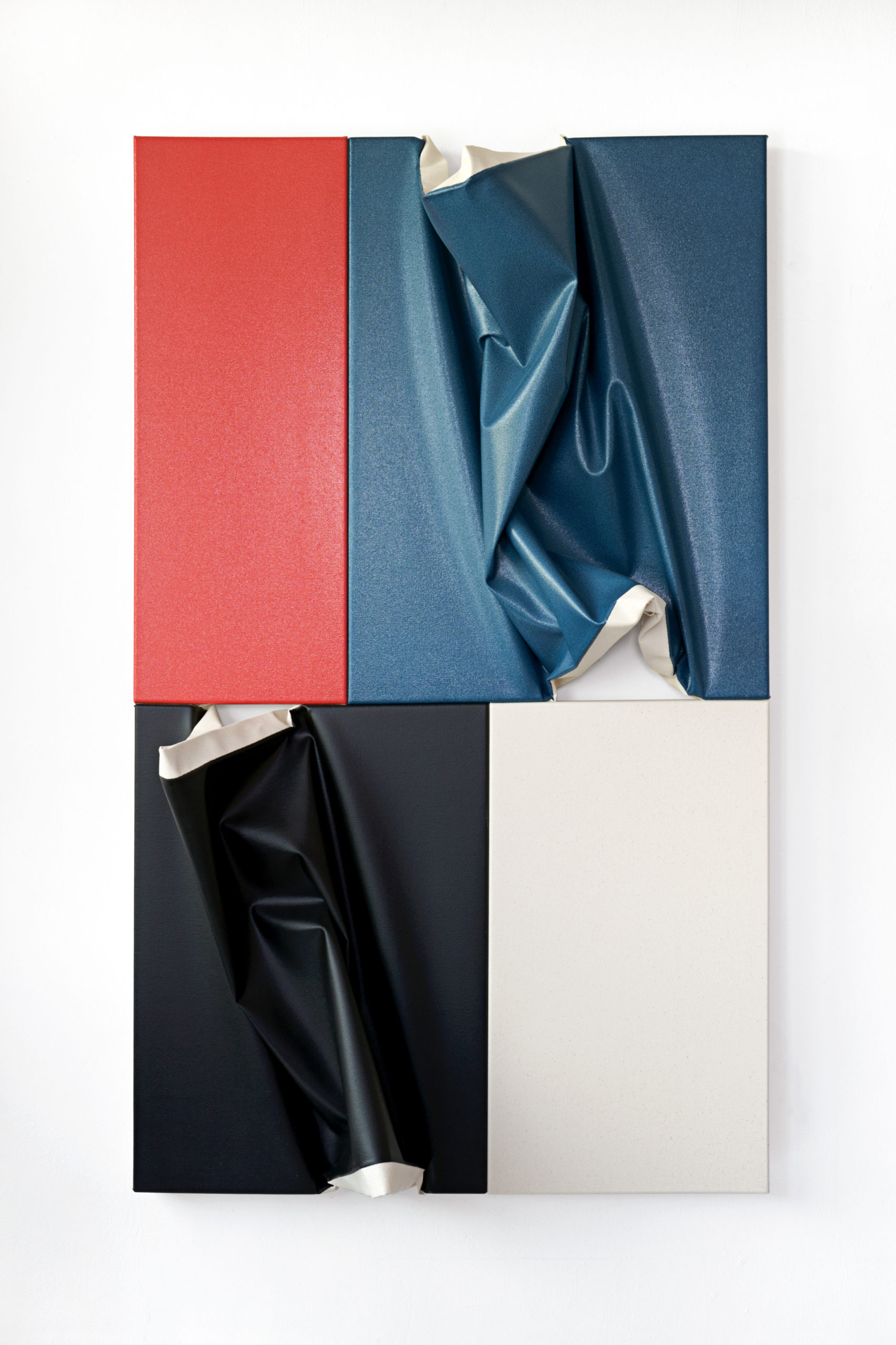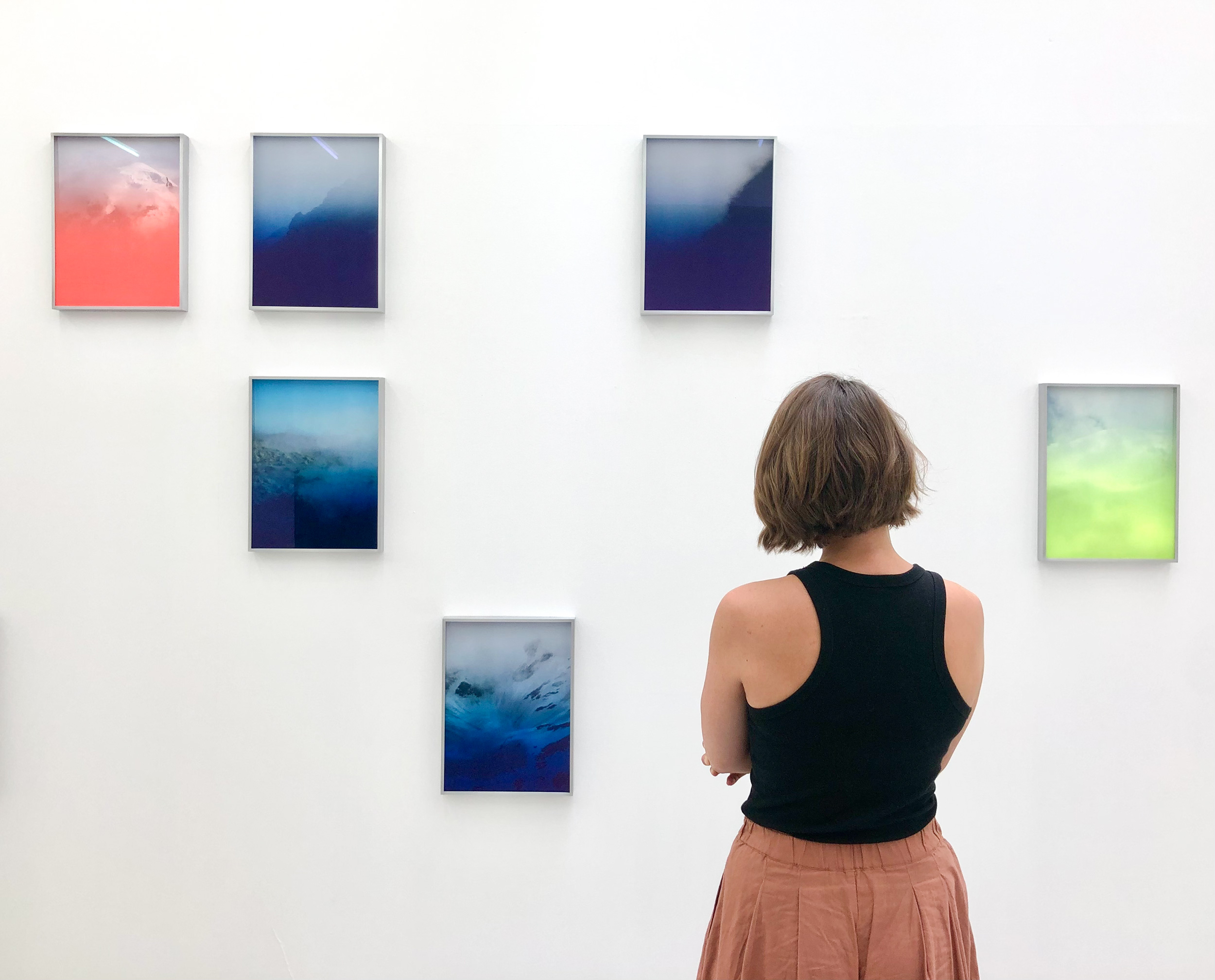 In the matter/constant series, shown for the first time in an eponym exhibition held in 2018, Sebastian Wickeroth explores the natural mutation process by mixing photographs taken in Iceland,China and the Alps with spray paint on glass. The blue-colored filter created by pigments sprayed directly on the glass transforms and gives life to the landscape that was frozen in the moment. The nuances then reveal certain elements of the photographic composition and veil some others, blurring the line between the photograph, the added color and the actual space between them.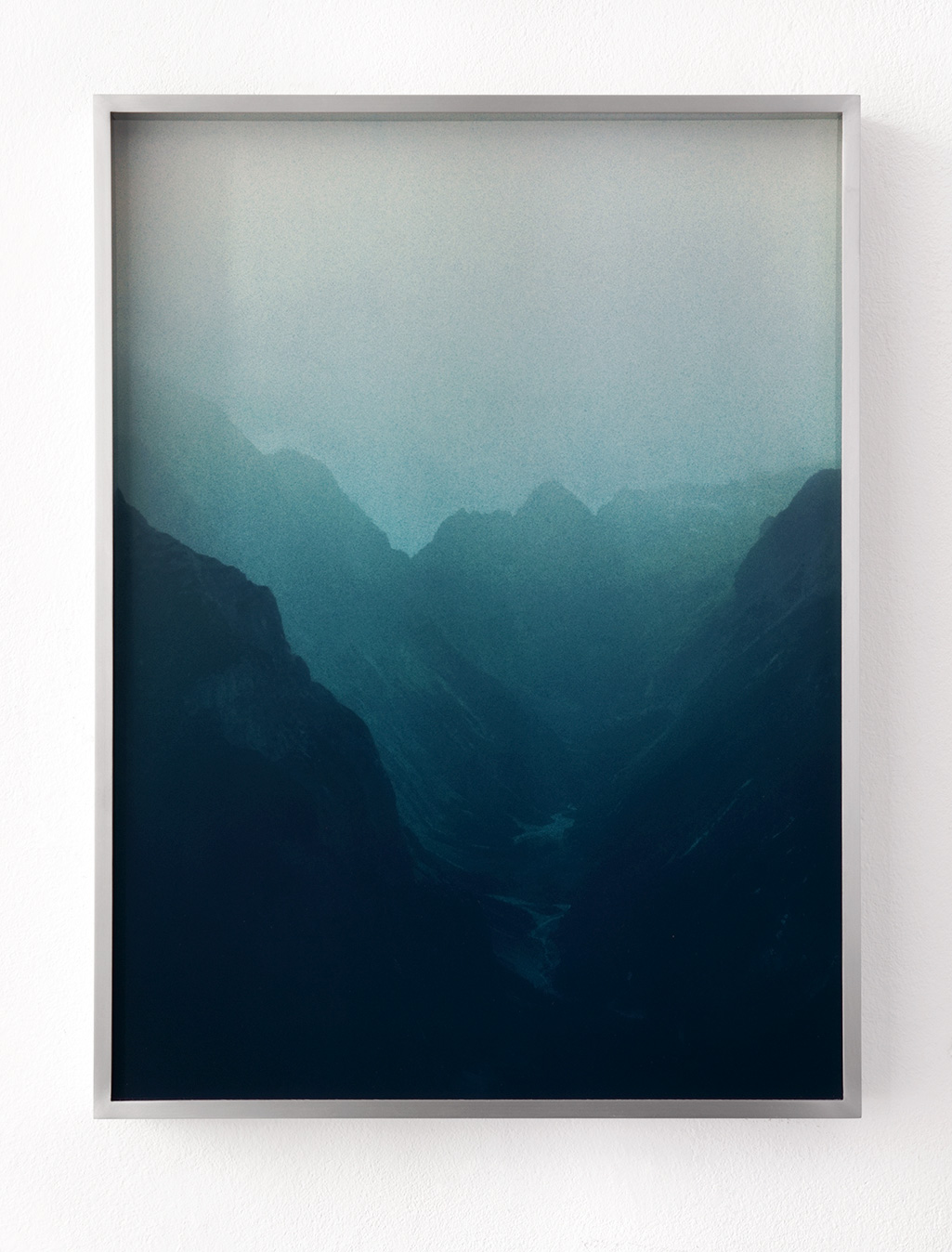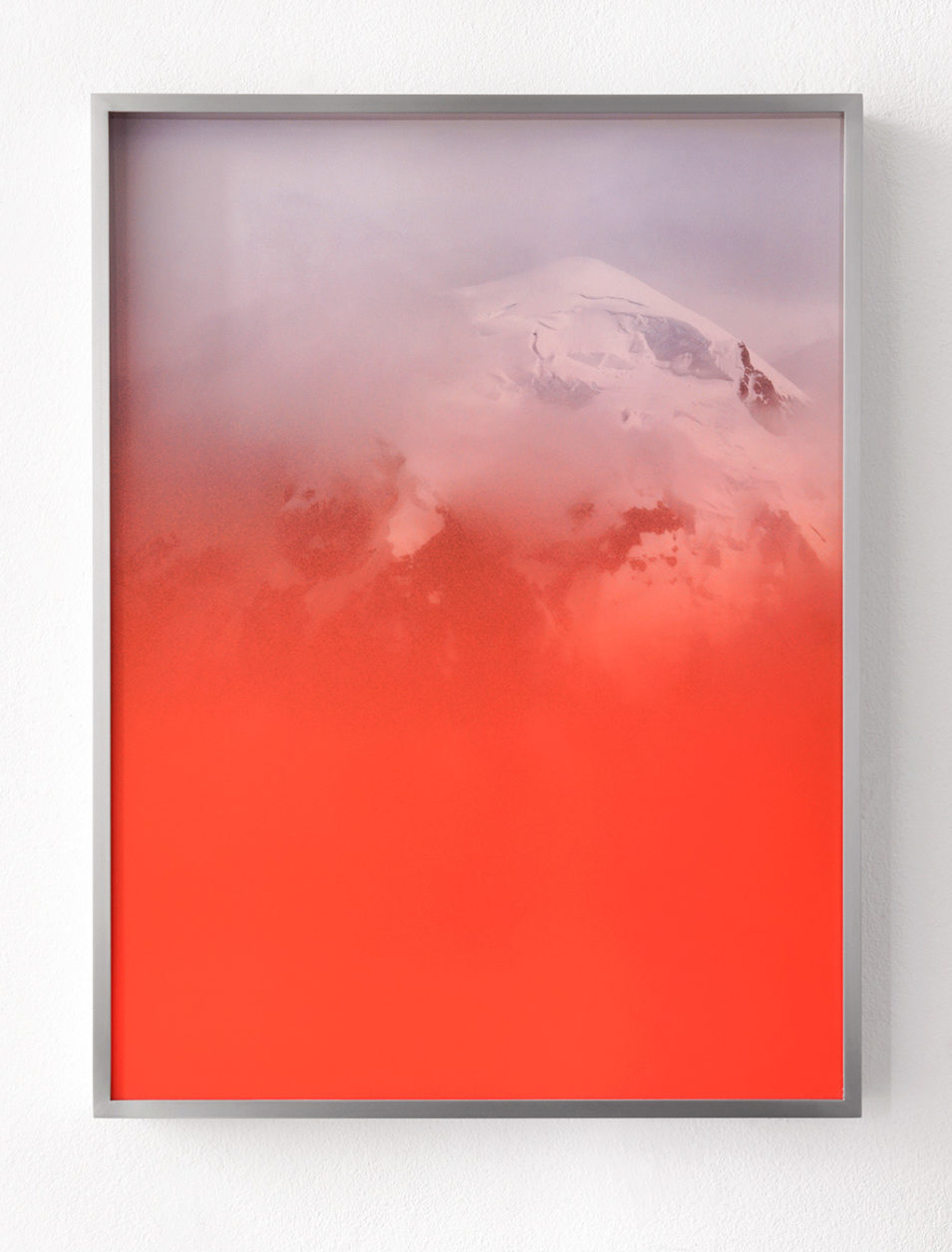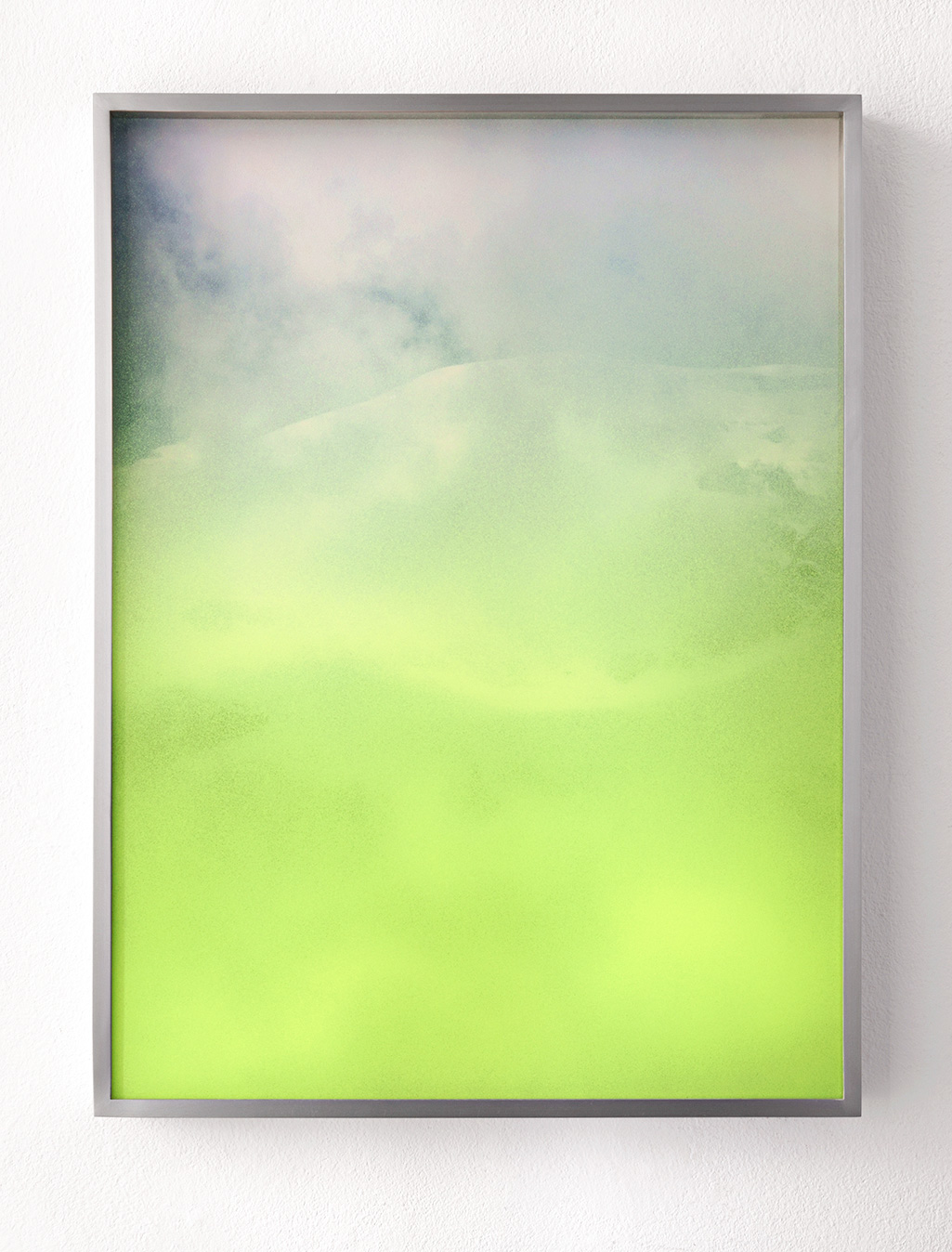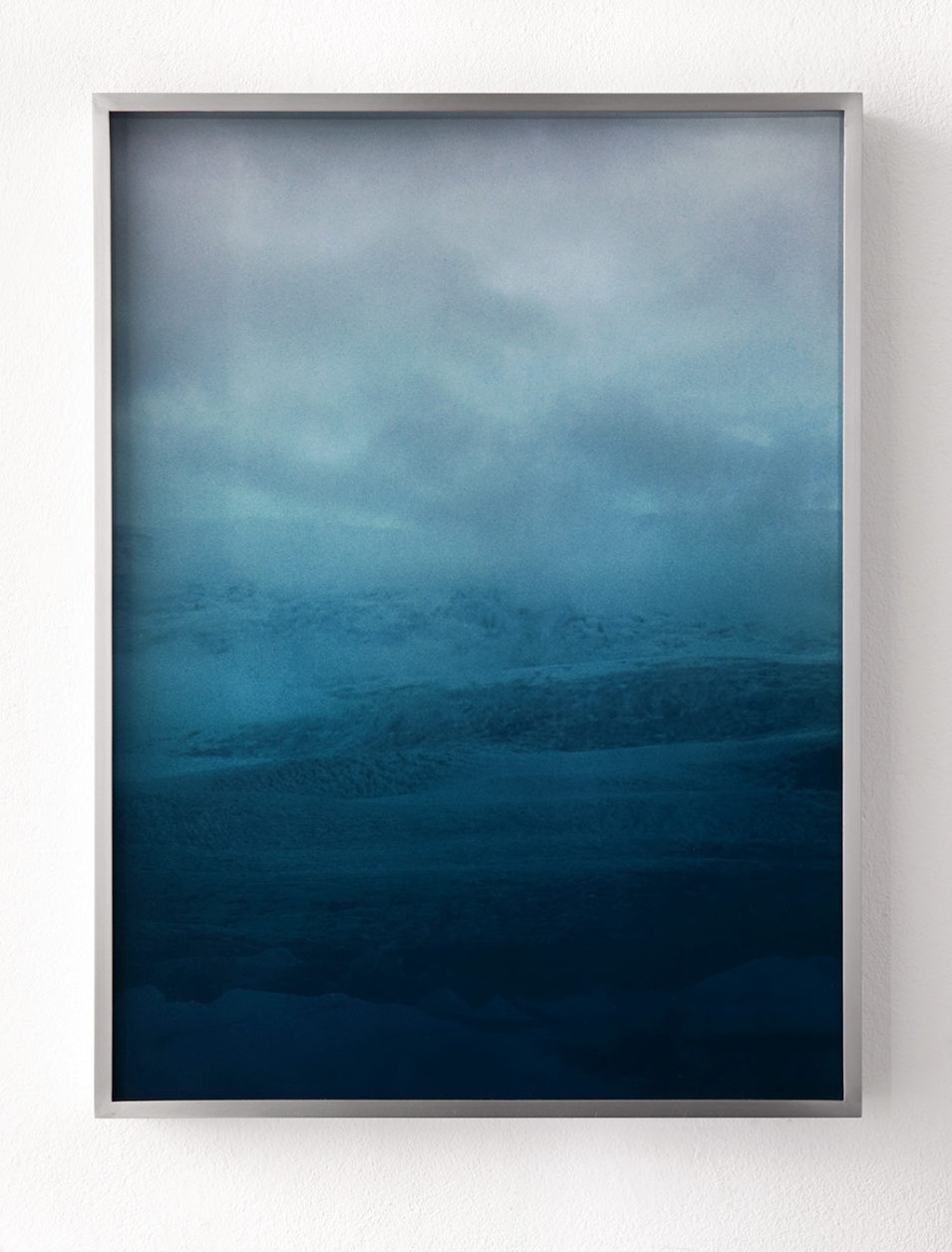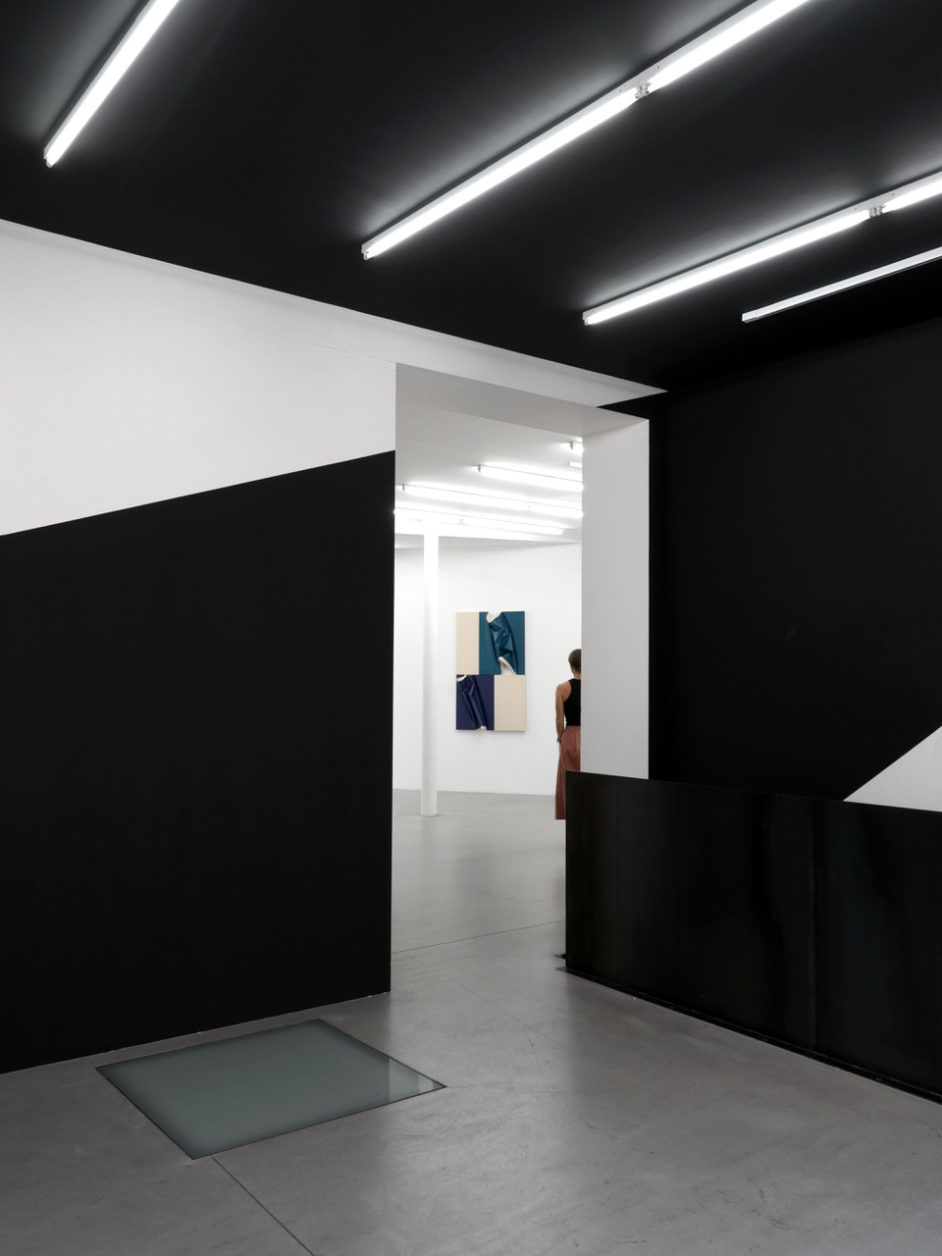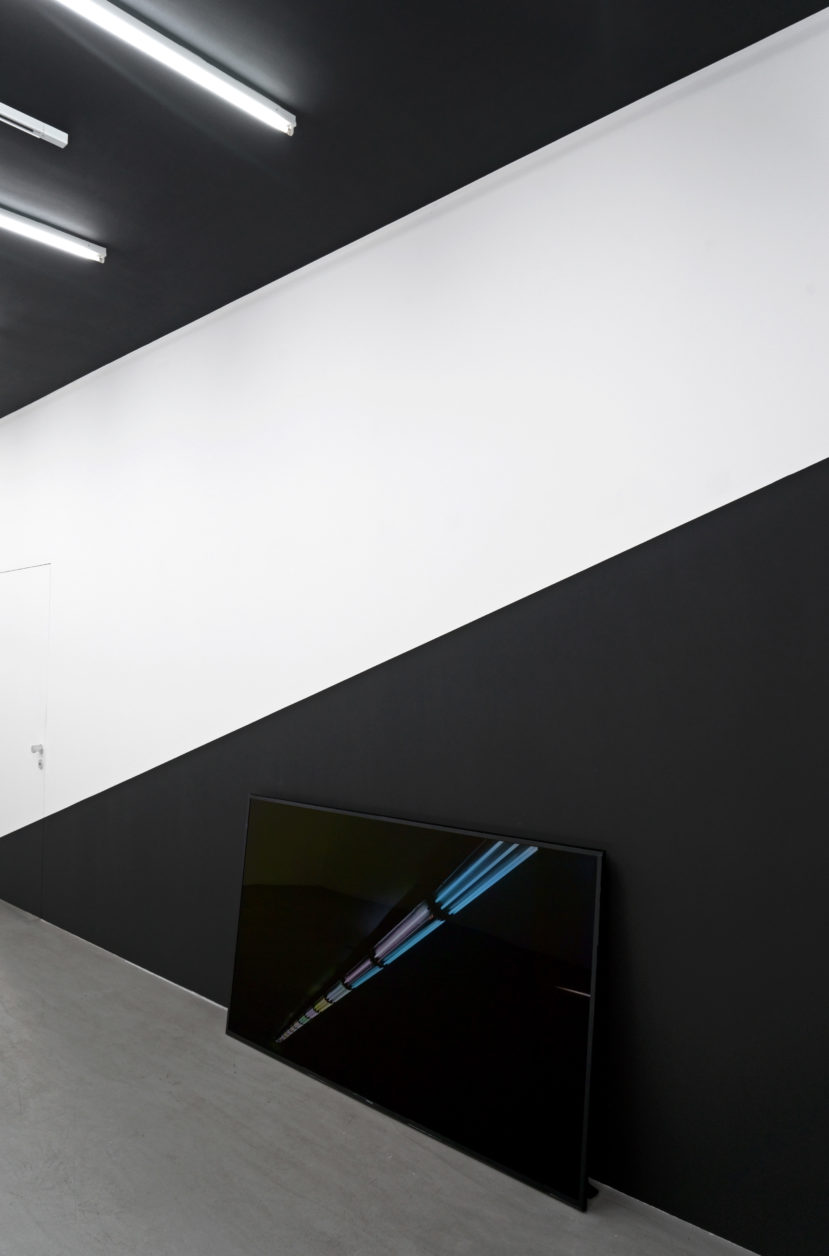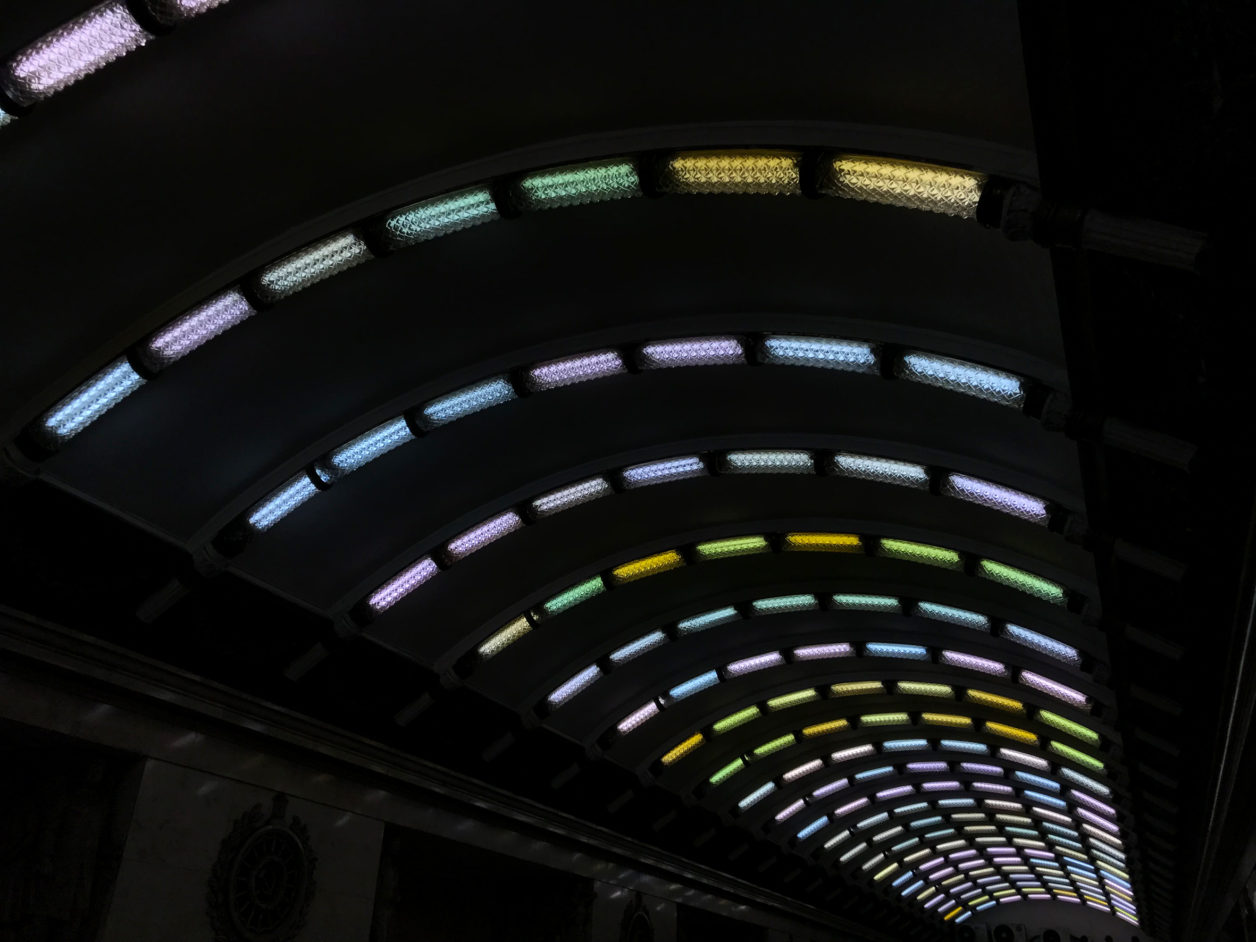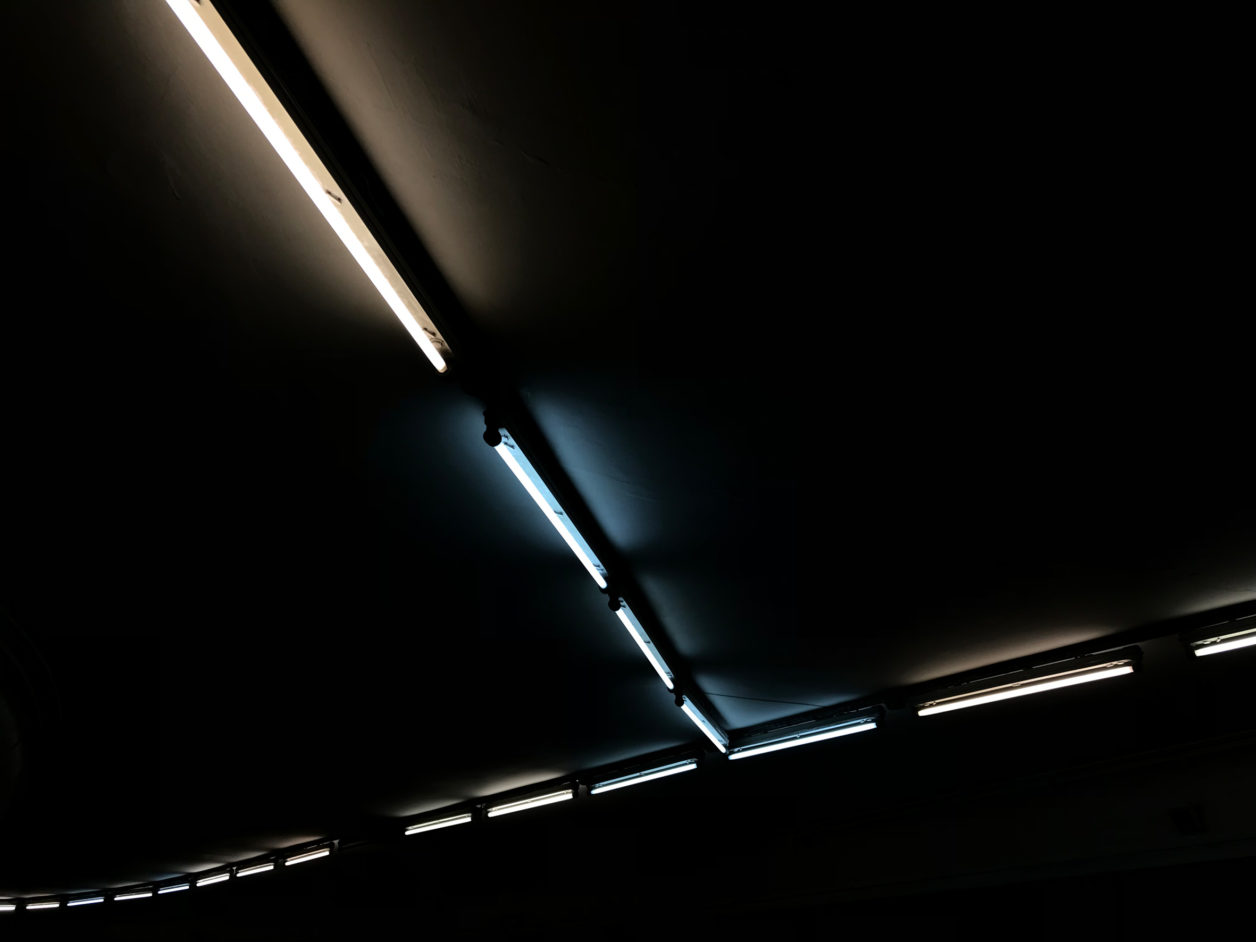 Born in 1977, Sebastian Wickeroth currently lives and works in Düsseldorf, Germany. He studied at the Kunstakademie Münster, at the École Supérieure des Beaux-Arts of Geneva, and at the Kunstakademie in Düsseldorf. He recently became a professor at the University of Applied Sciences and Arts of Dortmund and the Peter Behrens School of Arts in Düsseldorf.