GROUP SHOW

Une Vie à l'Opéra,
JUN 30th - JUL 30th, 2022
Online exhibition of Une Vie à L'Opéra, the summer group show that illustrates the notions of staging and identity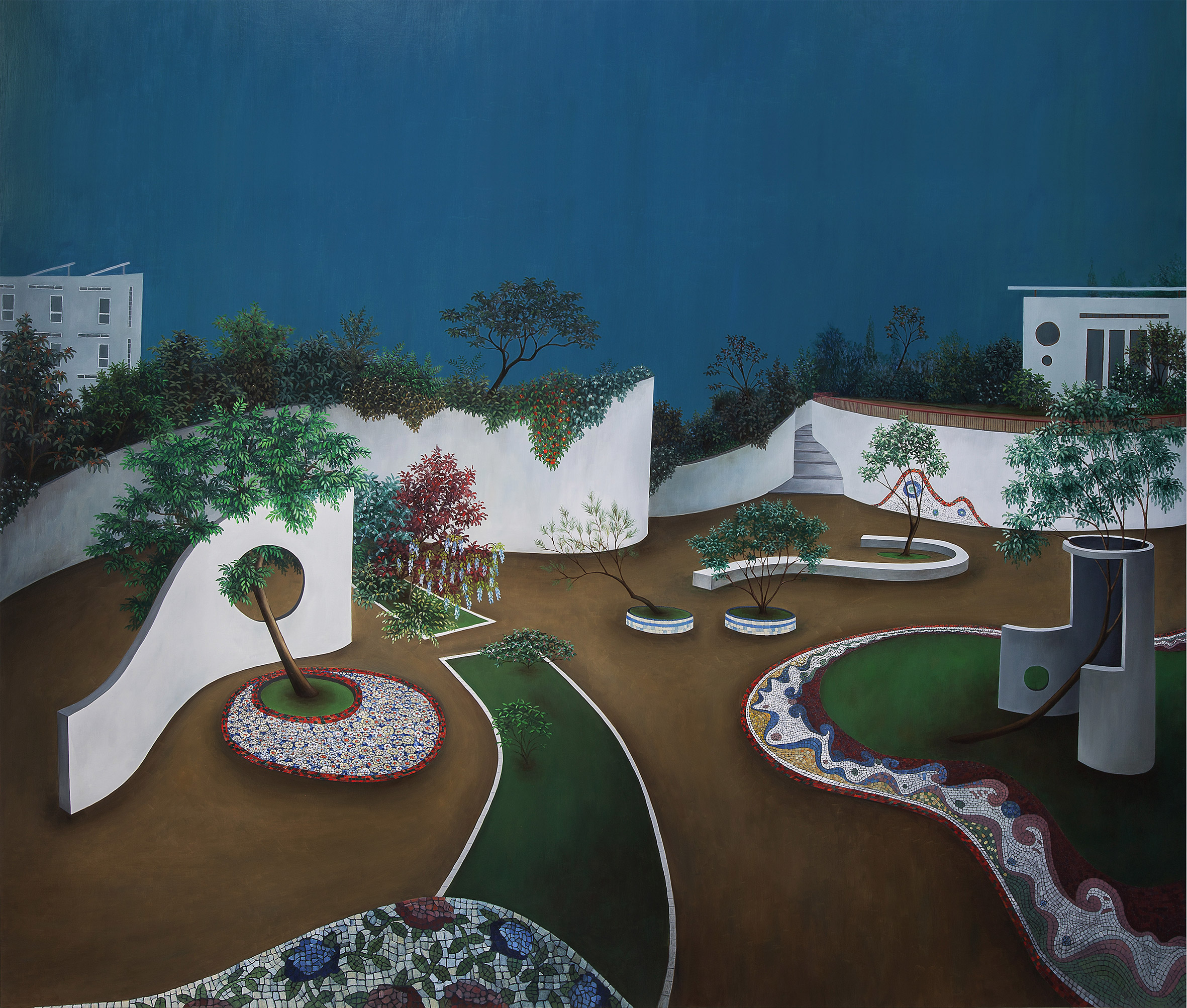 Online
Jun 30th, 2022 – Jul 30th, 2022
PARIS-B is pleased to present its summer group show, Une Vie à l'Opéra (A life at the Opera) with a selection of works of eleven artists from June 30th until July 30th. Following Erving Goffman's essay in sociology , the exhibition illustrates the notions of staging and identity. Beginning with the artwork of Dorian Cohen, Une nuit à l'opéra, we invite you to take place. The show is about to start for the quietly installed public. Between silence, focus and quick rehearsals, the actor gets into his character.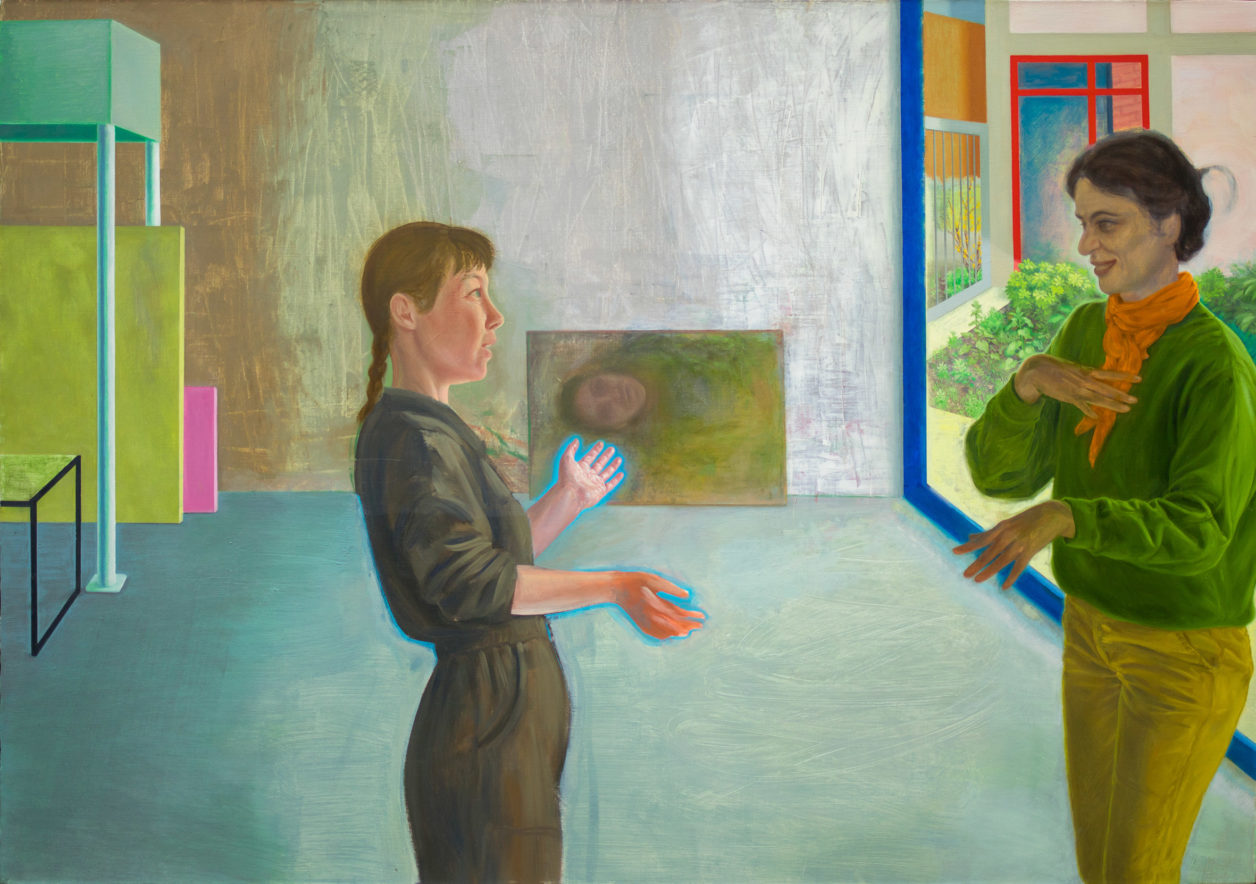 " Marion Bataillard is one of those painters who relaunch the methodological challenge of the classical painting, by prioritizing the carnal, and thus cognitive, relationship to the support, to the format, to the space, to the bodies. She builds in and towards the living: hers and that which circumscribes her. The action of the painter is projective and not medial, incarnated rather than deposited. Something of physiological radiates ". (Roméo Agid)
Born in 1983 in Nantes, Marion Bataillard lives and works in Paris. She graduated from the École Supérieure des Arts Décoratifs de Strasbourg in 2007, then with Neo Rauch at the Academy of Fine Arts Leipzig, lived in Berlin for seven years, then moved to Paris in 2015. She won the Grand Prix of the 60th Salon de Montrouge, exhibited at the Palais de Tokyo and was awarded the Prix Marin in 2016.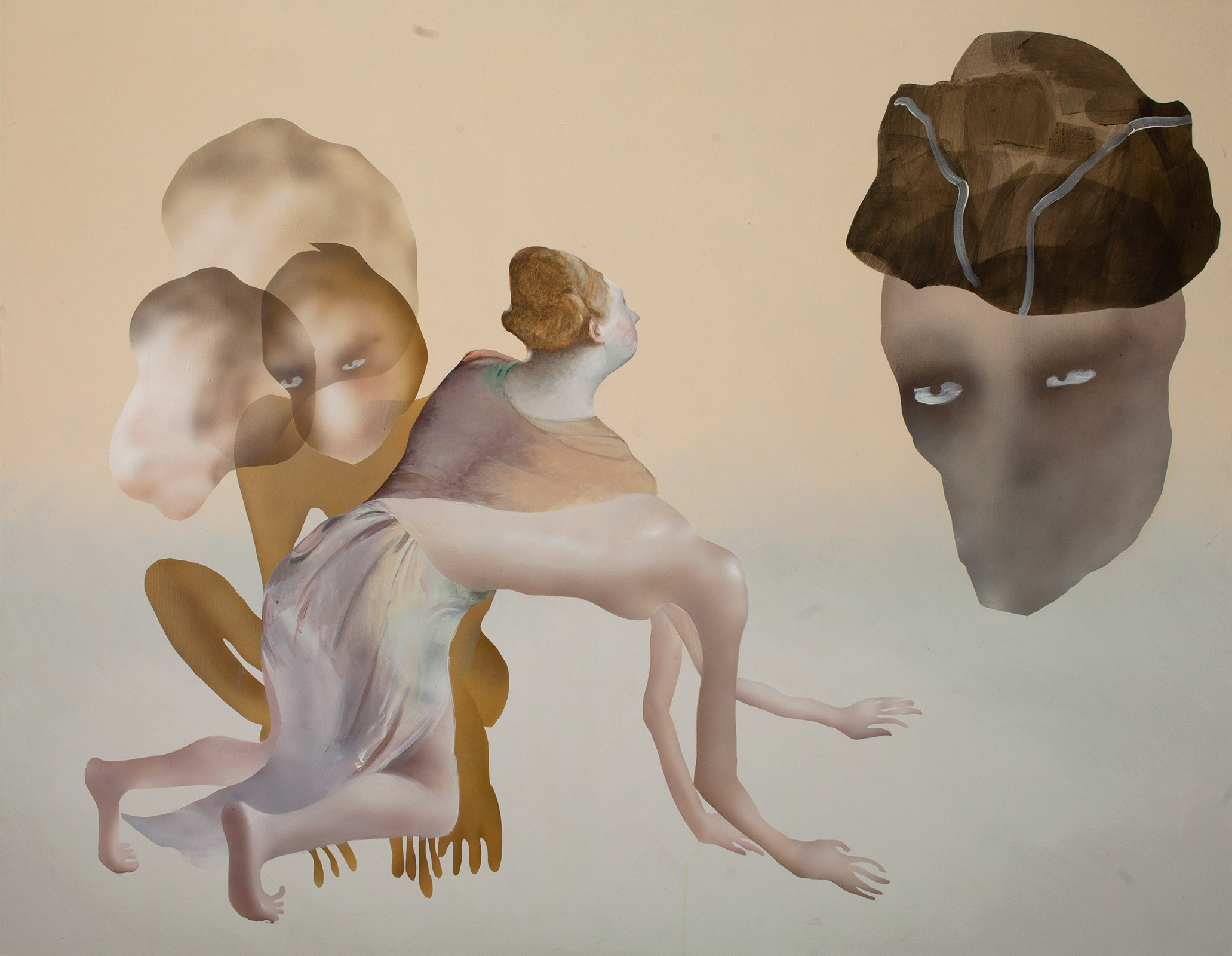 " Fu Site's extraordinary paintings resemble an escape from reality into a dream realm of the imagination, a fantastically surreal hemisphere, and yet, nevertheless, they unconsciously touch on reality. Seeing them, one has the intense impression that the painter, who was born in Liaoning in 1984 and lives in Paris today, relinquishes the guidance of his hand to hallucinations that, out of paint, "lie into truth" (Louis Aragon) ambivalent transitional visions. Inasmuch as he often begins by first intuitively composing a shape or drawing fragments that set off a chain reaction, indeed, a true flood, of associations – of emotions too – his method can still be best described as the Écriture automatique of the surrealists. Only with the subtle difference that he balances the endless possibilities with, among other things, the aid of a computer software program, and, through it, produces a contemporary, incomparable visual impression ". (Heinz-Norbert Jocks)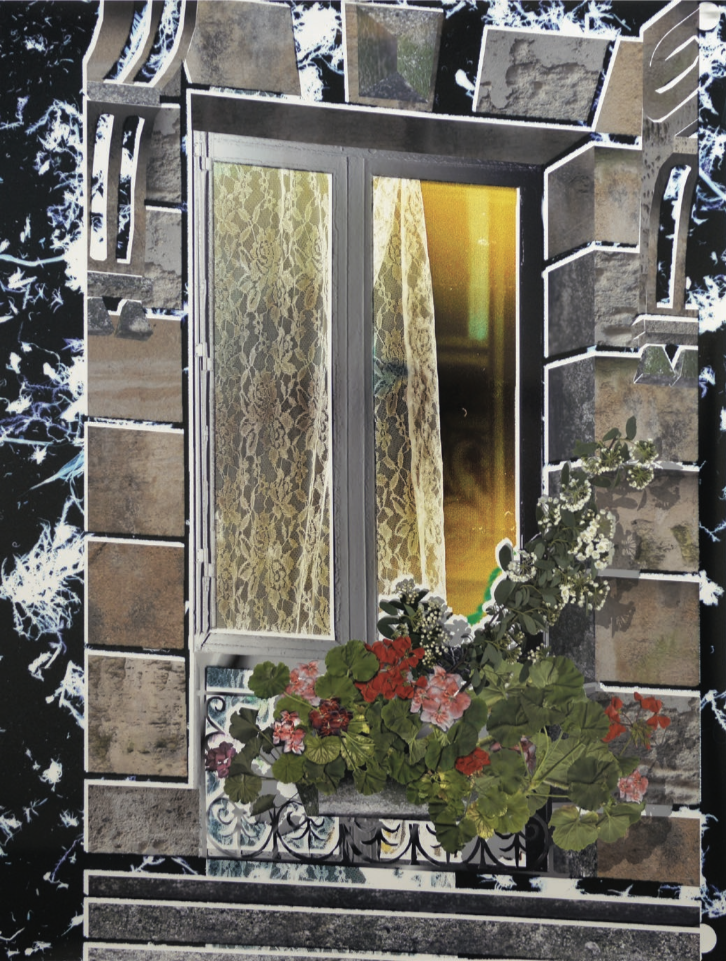 Baptiste Rabichon composes his photographs like a painter. An RC photographic paper is his blank canvas, a territory of exploration for his composition process, mixing analog photography, digital images and the projection of diverse objects from his daily life.
Born in Montpellier in 1987, Baptiste Rabichon lives and works in Paris. After viticulture and oenology studies, he went to ENSA Dijon in 2009, to ENSBA Lyon in 2011 and finally to ENSBA Paris in 2012. In 2015 he joined the National Studio for Contemporary Arts (Le Fresnoy) from which he graduated in 2017 with honors from the jury.
Touching an aesthetic of the disappearance, Léa Belooussovitch's works question our attitude towards violence, graphic violence in particular related to our society highlighting the vulnerability of a peculiar moment and witnessing the artist's humanity. Here, the subjects hide themselves trying at all costs to preserve their anonymity and hiding their utter shame.The velvet, a theatrical and attractive fabric, vibrates with the fabric present in the image, as well as with its fabric in the sense of a "skin".
Born in Paris in 1989, she currently lives and works in Brussels. She received a master's degree in drawing from the ENSAV La Cambre in 2014.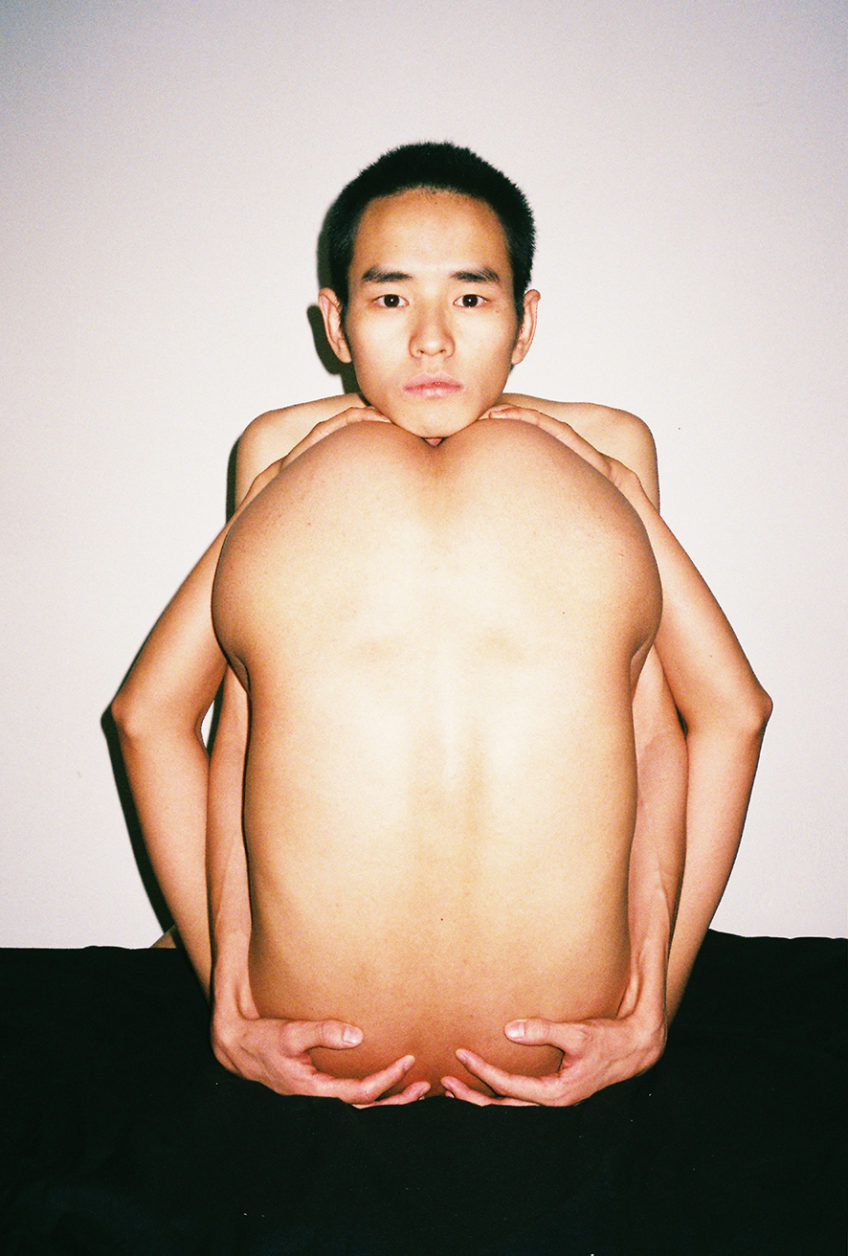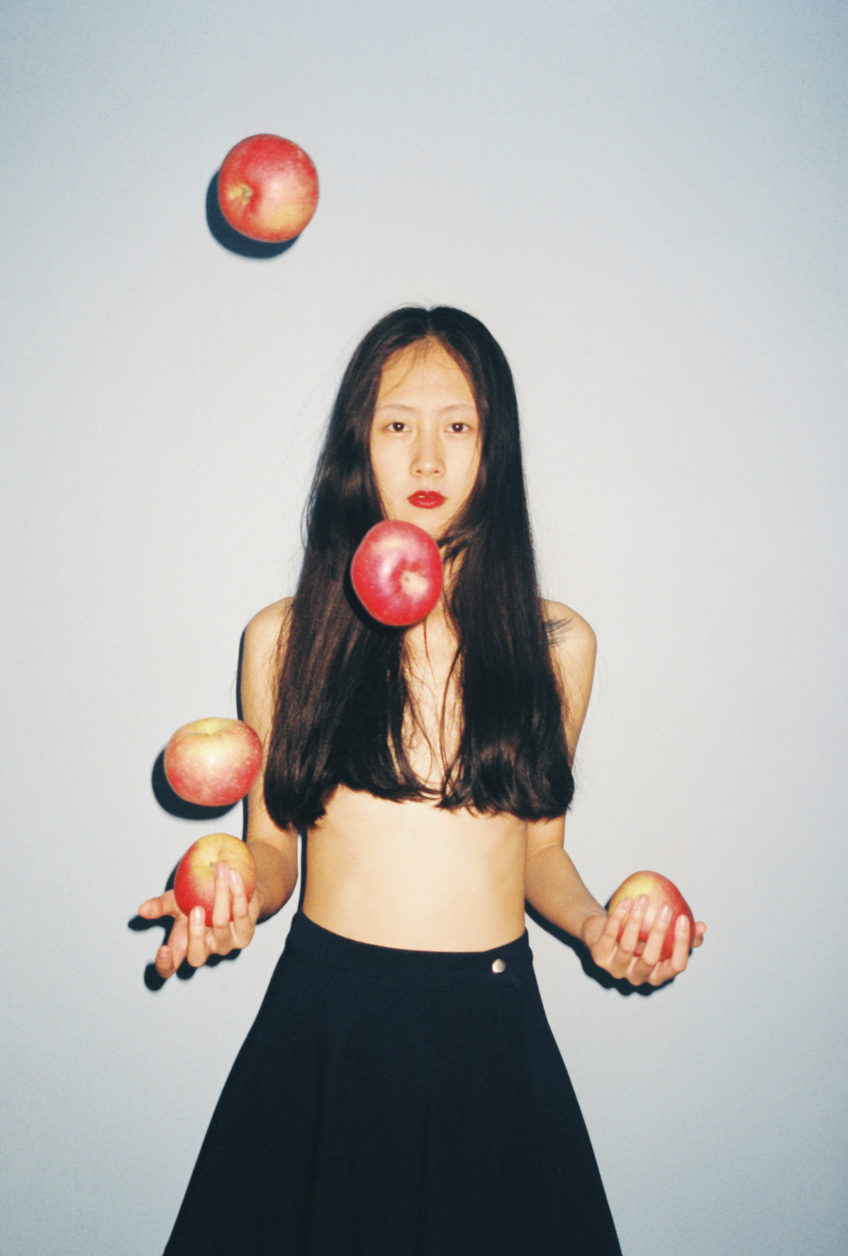 The theme of sexuality is recurrent in Ren Hang's work: naked nested bodies, single women smoking on a roof or naked in a tree, scenes of kisses, hugs, always imbued with great poetry. One can read in his work, which has already been censored several times, the deep malaise of Chinese youth, but also the ties that bind them and the mutual trust they have.
Ren Hang was born in 1987 in Canchun, Jilin province in northeastern China. He died at the aged 29 and is now considered a figure of controversial Chinese photography.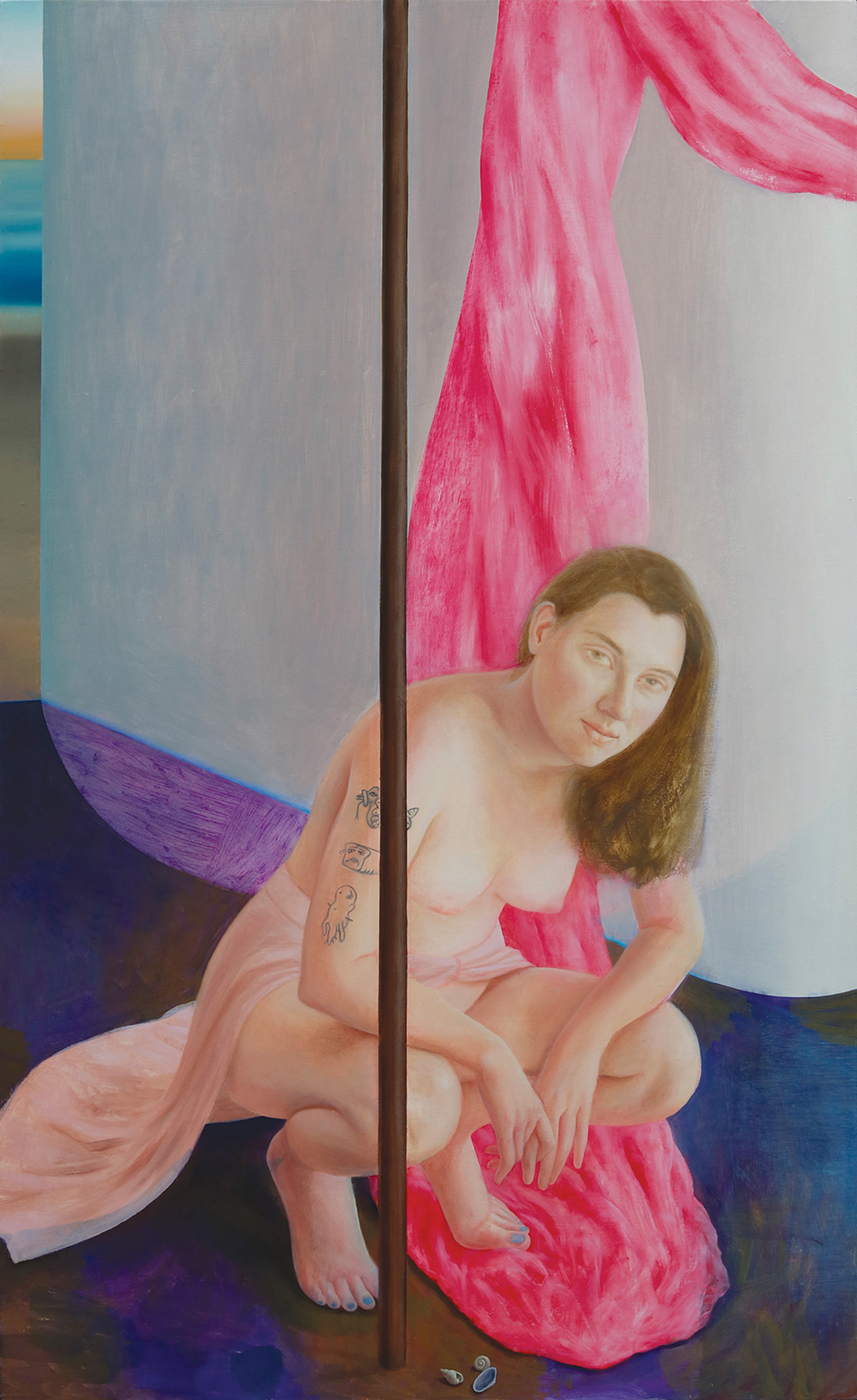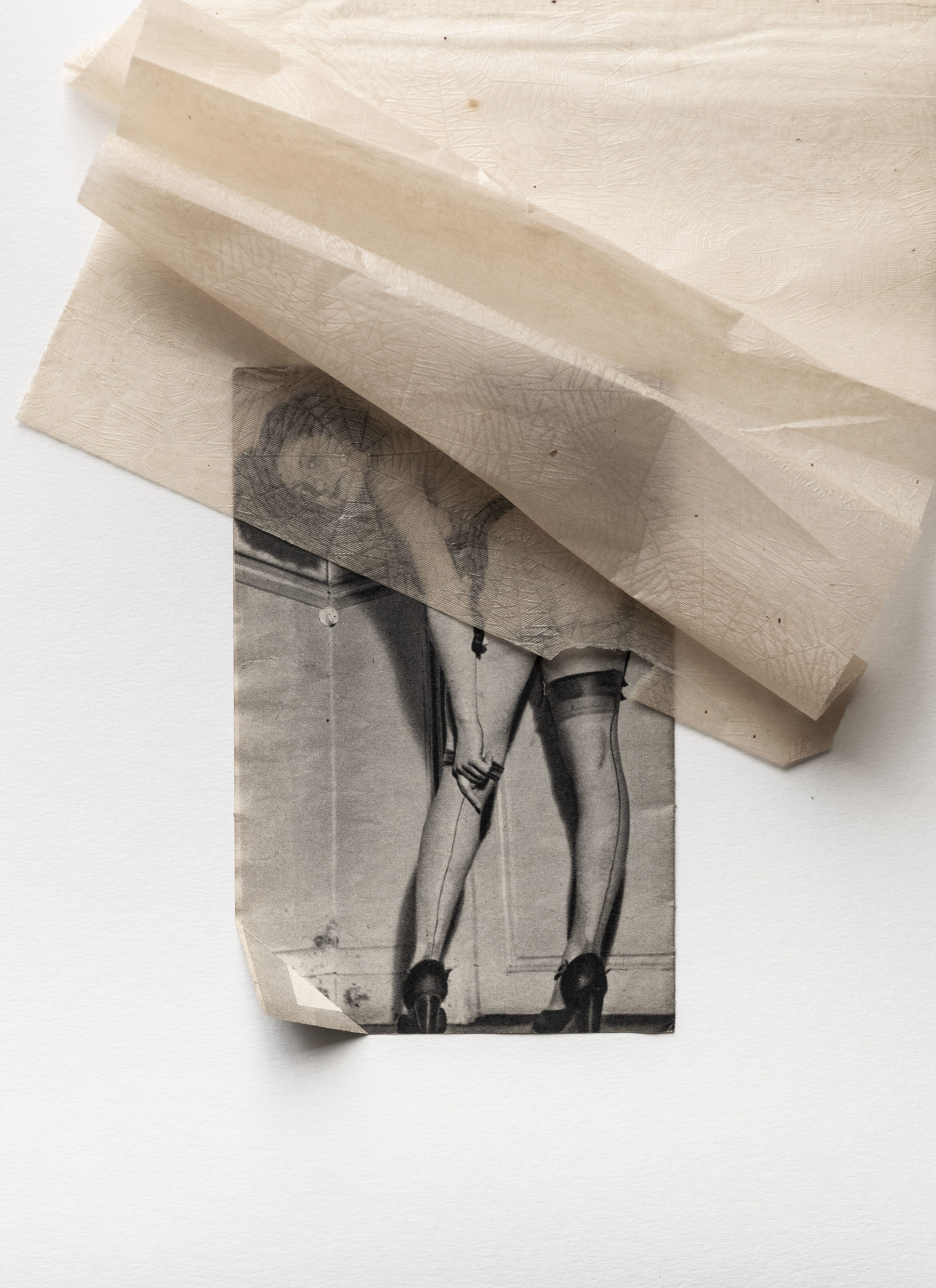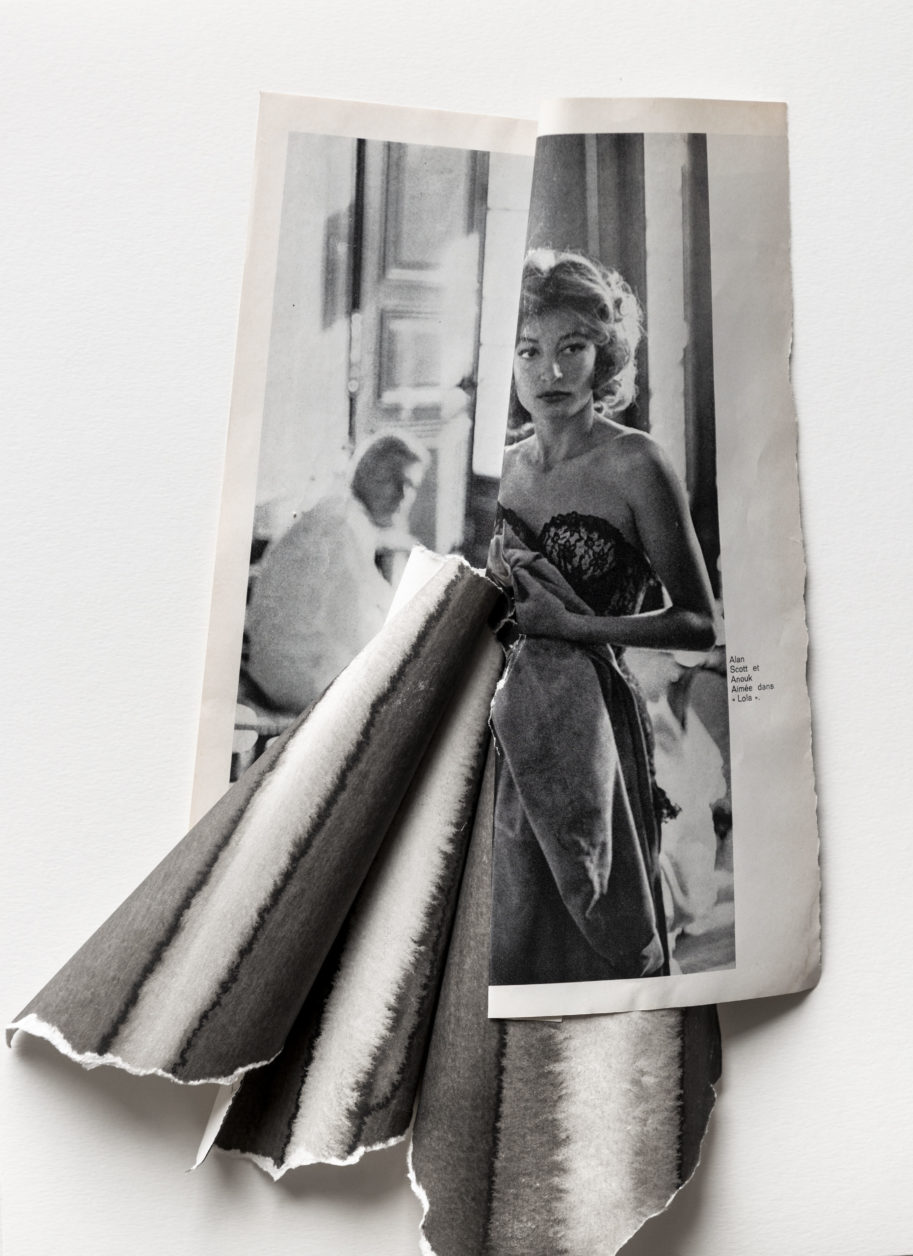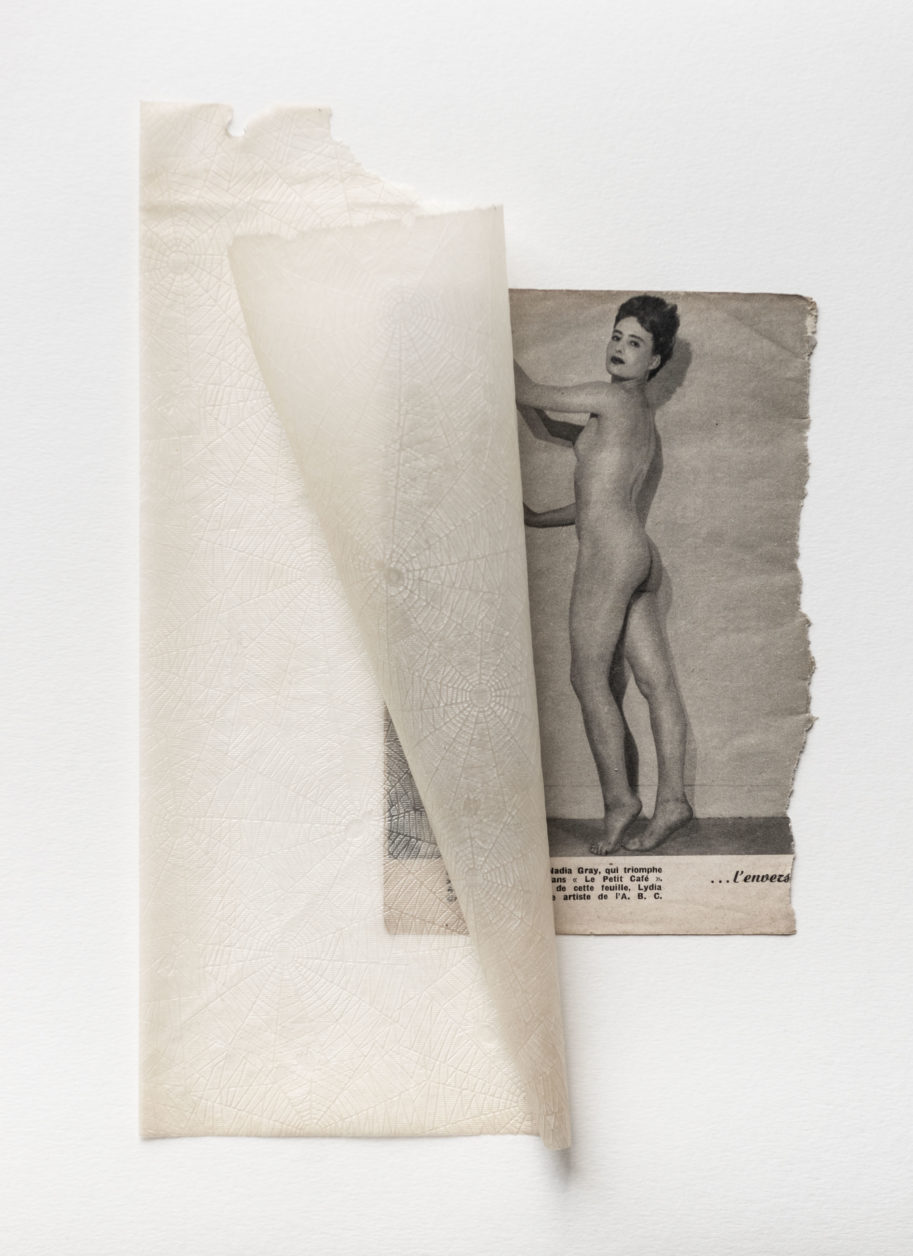 Tallová's work is at the crossroads of various media. She works on photographs and objects that she assembles and deploys in space. The manipulations and themes she approaches create a new link, both material and poetic, between the elements on display.
Lucia Tallová was born in 1985 in Bratislava (Slovakia). She lives and works in Bratislava. She is a leading figure of the emergent Slovakian art scene.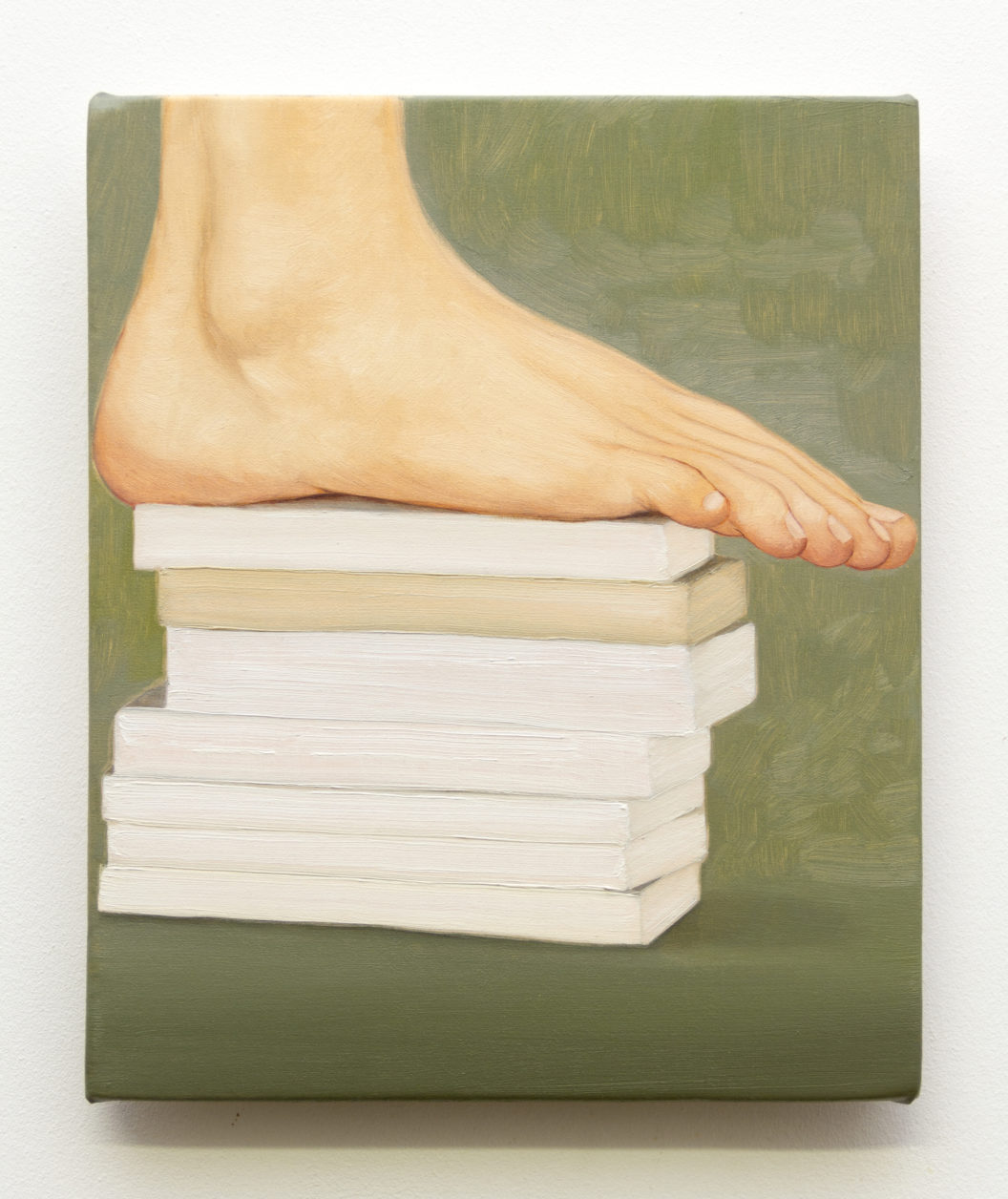 Hervé Priou's work is a huge celebration. Sometimes cheerful, sometimes worried, it celebrate the movements of our transient era. Beginning with the idea that the reality is as flexible as plural, the artist use those changes as a register of shapes which he is using to create, step by step, a singular picture of the reality.
Born in France in 1990. Hervé Priou graduated from la Cambre (Belgium) where he studies links between art and urban space. After two years of roaming, he joined Jean Michel Alberola's studio at the Beaux Arts de Paris to focus on oil painting. Graduated since 2018, he lives and works between Paris and the countryside of center of France.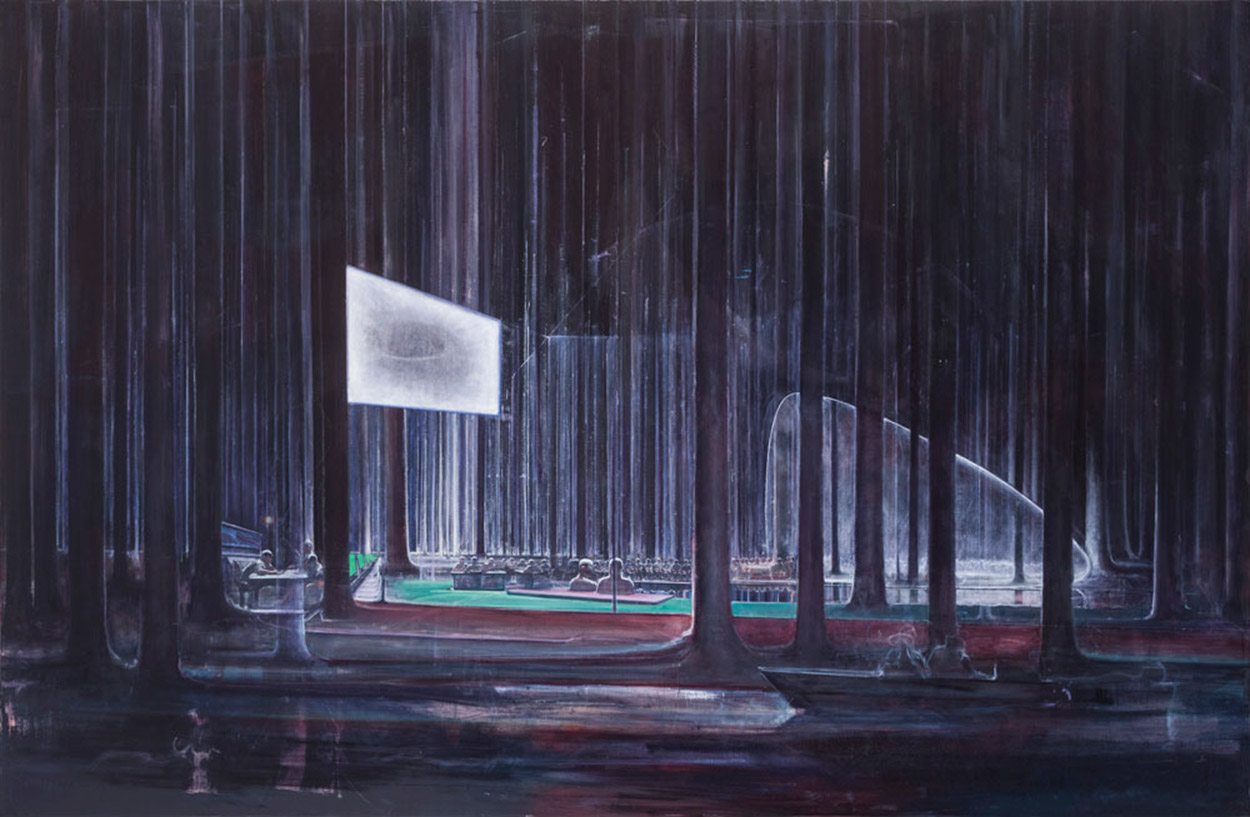 Mysterious and sublime, Zhu Xinyu's forest is a place without boundaries where we have a direct sense of the earth's magnetism, yet the silence there makes us so uneasy that we don't dare to penetrate it. Lost between shadows and glimmers of light, we have the impression that the strange and ethereal twilight passing through the trees is only a supernatural illusion. With his hypersensitive work and his interest in mystical ecology, Zhu Xinyu never deals with landscapes romantically, but rather symbolically.
Born in 1980 in Haicheng (province of Liaoming), Zhu Xinyu grew up at the height of the economic boom and never directly experienced the events of the Cultural Revolution. His art is free from any social criticism, instead turning inwards towards the individual. His work promotes introspective thinking and brings out questions related to psychology and light.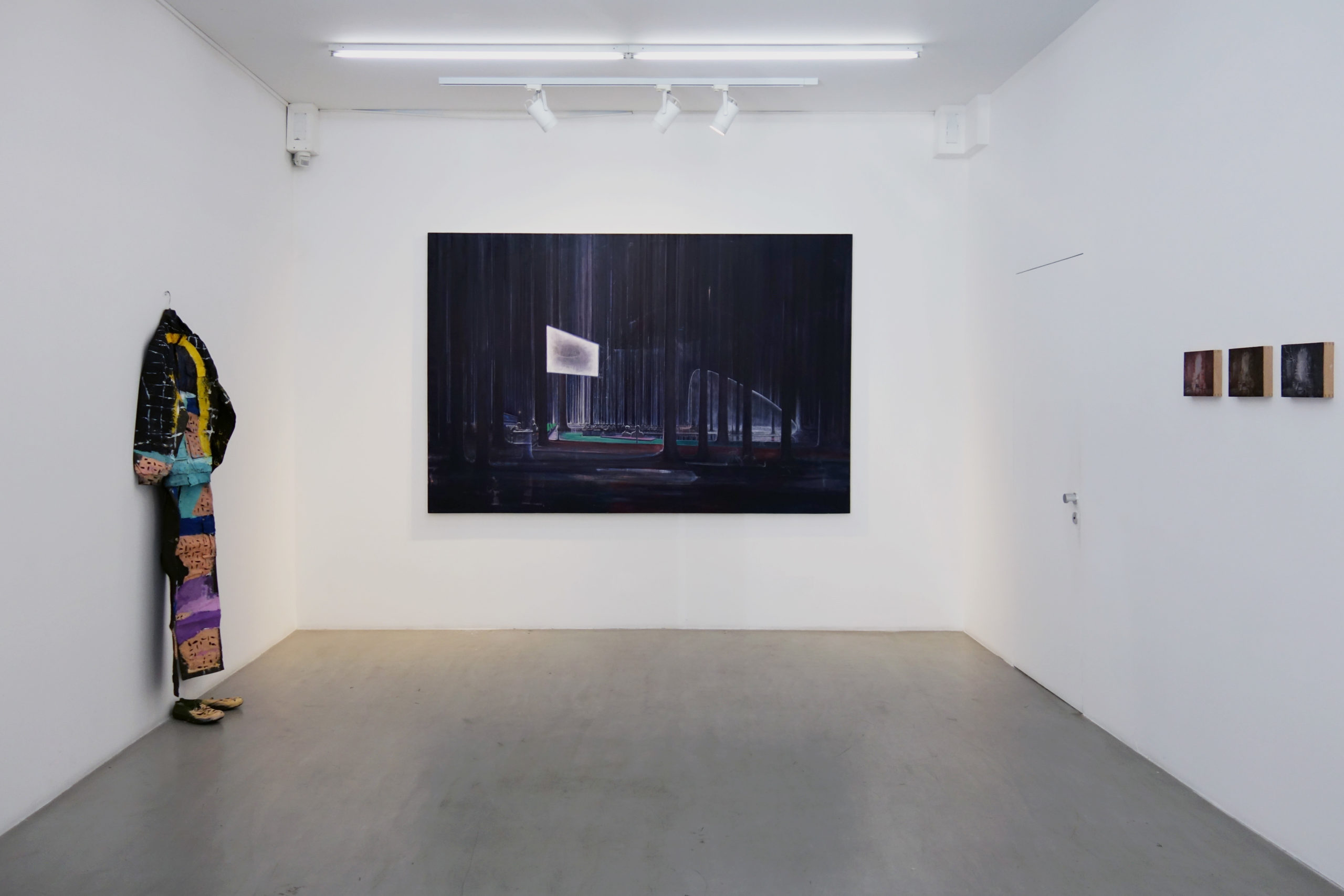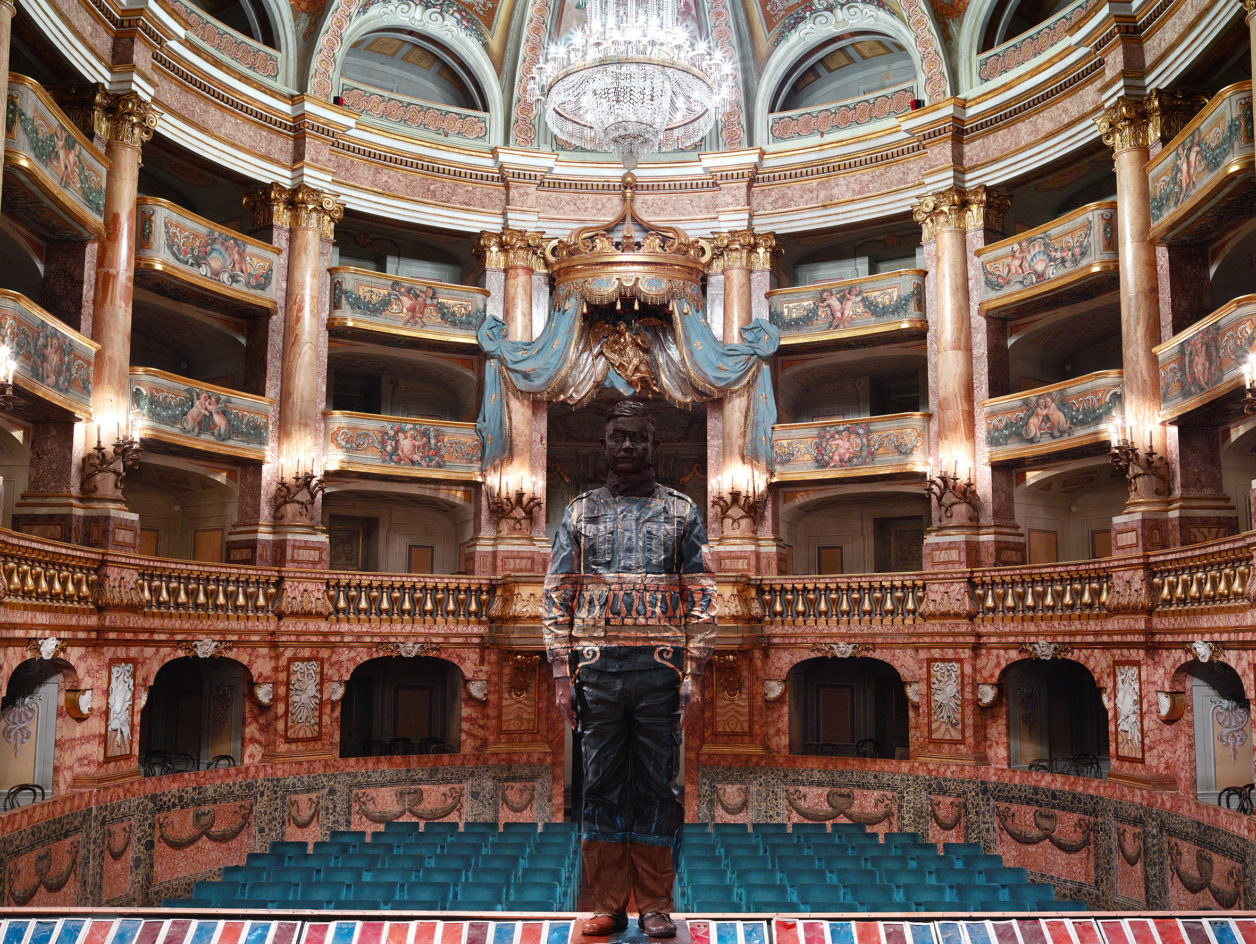 "I decided to blend in with the environment. Some will say that I disappear in the landscape; I would say for my part that it is the environment that seizes me" Liu Bolin
Liu Bolin was born in 1973 in the province of Shandong in China. He studied sculpture at the Central Academy of Fine Art in Beijing. He currently lives and works in Beijing.