Shaped within finite dimensions, the works of Chul-Hyun Ahn employ a combination of lights and mirrors in order to manipulate perspective. The repetitions of light patterns, resulting in boundless reflections, convey the impression of looking into a seemingly limitless space. By providing an illusionistic environment, Ahn's sculptures encourage the viewer to consider concepts that defy human understanding. " By looking at the emptiness, I hope people can find the place or something they had been searching for".
Despite the use of basic industrial materials such as concrete, cast, plywood, mirrors neon and led lights Ahn has the ability to introduce a contemplative dimension to his works. Interacting with Ahn's installations implies questioning the perception of the object and its construction: by looking deeply into his artificial environment, the obvious physical boundaries of the sculpture become doubtful, the illusion of the endless void and infinite depth generates a dazing paradox.
Ahn's knowledge in art and technology embraces the Zen practice of meditation: in the Zen Buddhist tradition, the enlightenment is achieved through meditation, which can be increased by reducing optical stimuli. The dizzying visual impact provoked by Ahn's balanced use of lighting and mirrors is aimed at tracing a pathway to a spiritual experience.
Chul-Hyun Ahn was born in 1971 in Busan, South Korea. Since 2002, he has been living and working in Baltimore, USA. His works have been shown in numerous exhibitions in Paris, Berlin, New York and Seoul.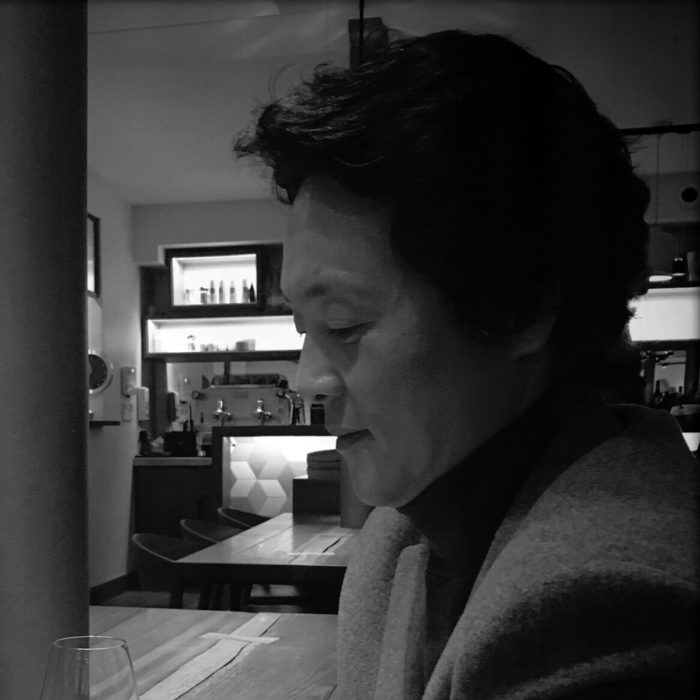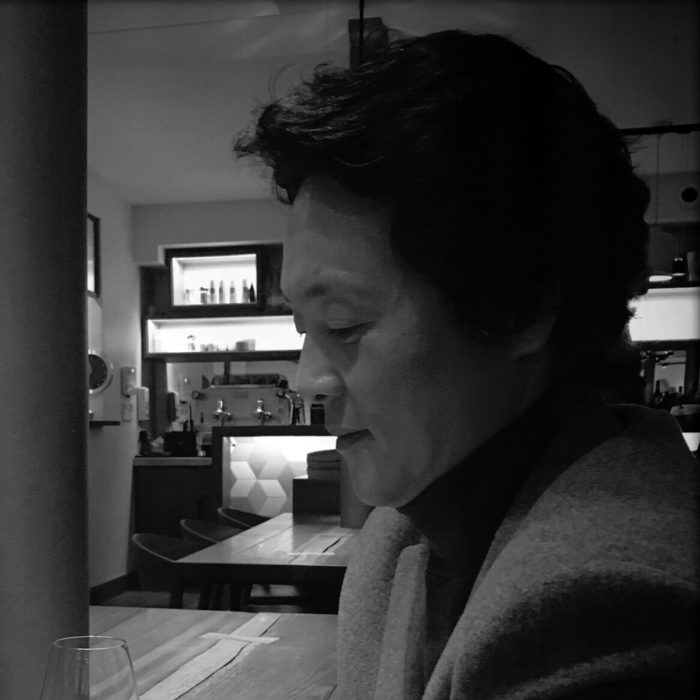 Born in Busan in 1971, Korea.
2002 MFA, Maryland Institute College of Art, Baltimore, MD, USA
1988 BFA, Chu-Gye University for the Arts, Seoul, Korea
Currently lives and works in Baltimore, USA.
COLLECTIONS
Marguiles Collection at the Warehouse, Miami, Florida
Delaware Art Museum, Wilmington, DE
Palm Springs Art Museum, Palm Springs, CA
Samuel P. Harn Museum of Art, University of Florida, Gainesville, FL
The Margulies Collection at the Warehouse, Martin Z. Margulies Foundation Inc., Miami
Sammlung Schroth, Soest, Germany
The Hearst Foundation Collection, New York, NY
Borusan Foundation Collection, Istanbul, Turkey
Jordan D. Schnitzer Family Foundation, Portland, OR
Samawi Collection, Dubai, United Arab Emirates
The Marvin and Elayne Mordes Collection, West Palm Beach, FL
Mr. & Mrs. Don Sanders, Houston, TX
Washington D.C. Convention Center
McDonald's Corporation (McDonald's Baltimore, Washington Regional Office)
The American Society of Nephrology, Washington DC
Baltimore Office of Promotion and the Arts, Baltimore, MD
SELECTED SOLO EXHIBITIONS
2020
Light/Continuum, C. Grimaldis Gallery, Baltimore, MD, USA
2017
Seeking Perspective, Galerie PARIS-B, Paris, France
2014
Infinite Light, Galerie PARIS-B, Paris, France
Infinite Space, The Dennos Museum Center, Traverse City, USA
2013
Perceiving Infinity, Academy Art Museum, Easton, USA
2012
Infinite Voyage, Hada Contemporary, London, United Kingdom
2011
Illuminated Void, C. Grimaldis Gallery, Baltimore, MD, USA
Visual Echo, Galerie PARIS-B, Paris, France
2010
Caprice Horn Gallery, Berlin, Germany
Solo show, Galerie Caprice Horn, Berlin, Germany
2009
A Sculpture Show, C. Grimaldis Gallery, Baltimore, MD, USA
2008
Phenomena: Visual Echo, C. Grimaldis Gallery, Baltimore, MD, USA
2007
New Work, C. Grimaldis Gallery, Baltimore, MD, USA
2005
New Work, Conner Contemporary, Washington, D.C., USA
Visual Echoes, C. Grimaldis Gallery, Baltimore, MD, USA
2004
Infinite Directions, C. Grimaldis Gallery, Baltimore, MD, USA
2003
New Work, C. Grimaldis Gallery, Baltimore, MD, USA
Summer '07, C. Grimaldis Gallery, Baltimore, MD, USA
2002
New Work, Conner Contemporary, Washington, D.C., USA
Visual Echoes, C. Grimaldis Gallery, Baltimore, MD, USA
SELECTED GROUP EXHIBITIONS
2016
Light/Licht/Lumière, C. Grimaldis Gallery, Baltimore, MD, USA
2015
Line of Site: Chul Hyun Ahn and Cheryl Goldsleger, C. Grimaldis Gallery, Baltimore, MD, USA
2014
Korean Shape, Galerie Paris-Beijing, Brussels, Belgium
Perceiving Infinity, Movado Group, Basel, Switzerland
2013
Personal Structures: Time, Space, Existence, Palazzo Bembo, 55th Venice Biennale, Italy
2012
Segment 2, Borusan Contemporary, Istanbul, Turkey
Neon, MACRO, Museo D'Arte Contemporanea, Roma, Italy
Korean Eye: Energy and Matter, Saatchi Gallery, London U.K
Samawi Collection II, Ayyam Art Center, Dubai, United Arab Emirates
2011
Touching the Void, Kunstraum: Morgenstra�e, Karlsruhe, Germany Aha! Moment, Hangaram Art Museum at Seoul Arts Center, Seoul, Korea
Perception/ Deception: Illusion In Contemporary Art, Delaware Art Museum, Wilmington, DE, USA Es gibt keinen sicheren Ort, nirgends/Touching The Void, zeitraumexit, Mannheim, Germany
Perception/Deception: Illusion in Contemporary Art, Delaware Art Museum, Wilmington, DE, USA
Wolfgang Petrick, Artists Anonymous, Chul-Hyun Ahn, Matthew Carver, Galerie Caprice Horn, Berlin, Germany
Arco Madrid, represented by Galerie Caprice Horn, Madrid, Spain
2010
Look Again, Southeastern Center for Contemporary Art, Winston Salem, NC, USA
Caprice Horn Gallery, Berlin, Germany
Solo show, Galerie Caprice Horn, Berlin, Germany
2009
A Sculpture Show, C. Grimaldis Gallery, Baltimore, MD, USA
2008
Art Paris/Abu Dhabi, presented by Galerie Caprice Horn, Abu Dhabi, United Arab Emirates
Immoral Facts & Fables, Galerie Caprice Horn, Berlin, Germany
KIAF, presented by Galerie Caprice Horn, Seoul, Korea
Light and Transition, Galerie Caprice Horn, Berlin, Germany
Contemporary Art from the Harn Collection, Samuel P. Harn Museum of Art, University of Florida, Gainesville, FL, USA
Scope, presented by Galerie Caprice Horn, Basel, Switzerland
2007
Janet & Walter Sondheim Semi-Finalist Exhibition, Decker Gallery, Baltimore, MD, USA
Decker Gallery, Maryland Institute College of Art, Baltimore, MD, USA
2006
Biennial Exhibition, School 33, Baltimore, MD, USA
Group exhibition, CPS Gallery, New York, NY, USA
2004
Luminous Recurrence, The Shore Institute of the Contemporary Arts, Long Branch, NJ, USA
2003
Infinity – Emptiness, C. Grimaldis Gallery, Baltimore, MD, USA
2002
ACADEMY 2002, Conner Contemporary, Washington, D.C., USA
Six Degrees in Cold Storage, CAA Conference, Philadelphia, PA, USA
2001
Group Exhibition, CPS Gallery, New York, NY, USA
Multiplicity, Gallery 4, Baltimore, MD, USA
1999
Group Exhibition, Creole Gallery, Lansing, MI, USA
1996
New Frontier Exhibition, Kyung-In Art Museum, Seoul, Korea
The 15th Grand Art Exhibition of Korea, National Museum of Contemporary Art, Seoul, Korea
The Grand Art Exhibition of Art World, City Museum of Art, Seoul, Korea
The Joong-Ang Biennale, City Museum of Art, Seoul, Korea
1995
Finder Complex, Indeco Gallery, Seoul, Korea