Hegemonic masculinity is her subject of choice. "What does it mean to be a woman who photographs men ? What happens when the equation from thousands of years ago such as men being actors/creators/watchers and women being passive muses/ objects is discomposed ?" These are the questions she tries to answer in her work.
For Faire corps, Pauline Rousseau presents a photograph out of her series "Les Chefs d'œuvres du Louvre", which focuses on masculine nudity. She desacralises some of the Louvre's masterpieces whilst emphasizing the many paradoxes of virility.

Pauline Rousseau was born in 1989, after studying literature (hypokhâgne) she joined l'École du Louvre from which she graduated in 2012. She obtained her master's degree from the Ecole Nationale Supérieure de la Photographie in 2016. Her work can be found in private collections in Paris, New York, Barcelona and Arles.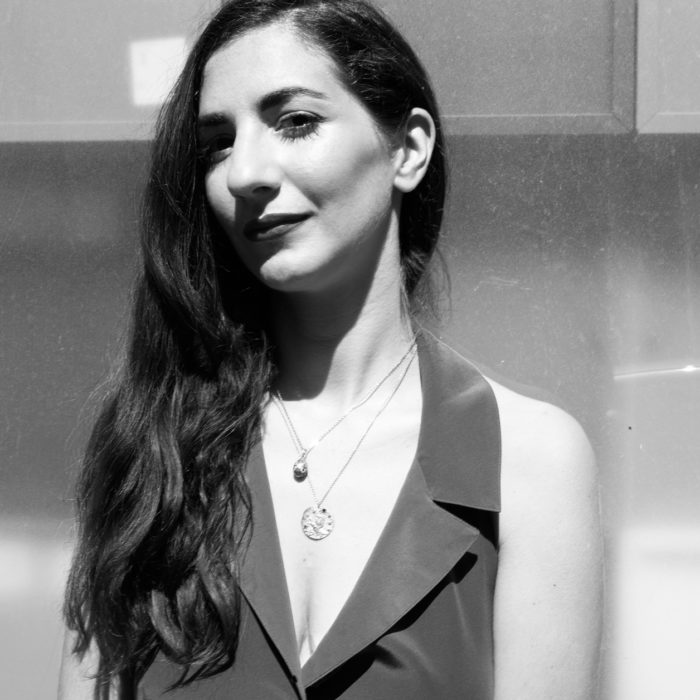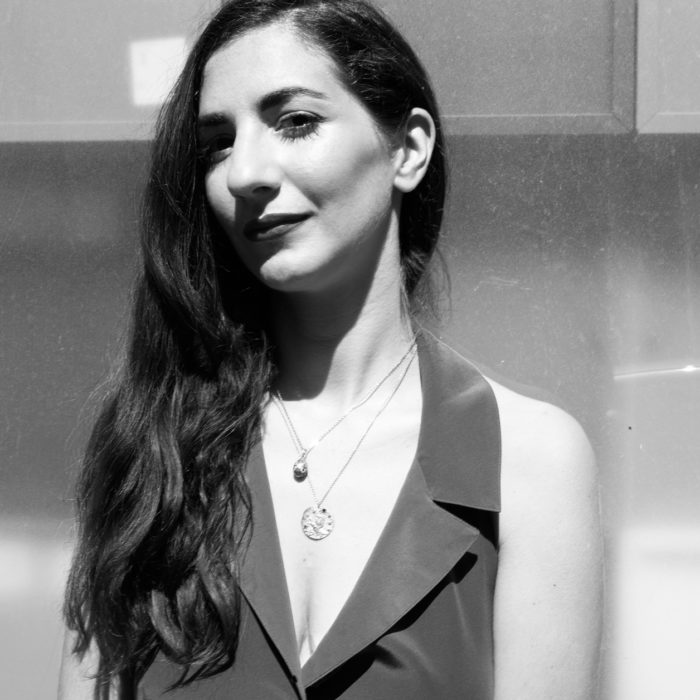 EDUCATION
2016
Post-grad at ICP School- New-York
2013-2016
Graduated from l'École Nationale Supérieure de la Photographie- Arles
2015
Exchange program at La Cambre- Brussels
2008-2012
Graduated from l'École du Louvre
Archeology, history of Arts and museology – option « Art du 20e siècle »
2007-2008
Classe Préparatoire de Lettres supérieures – Lycée Claude Monet – Paris
SOLO SHOWS
2022
Atrium Tropiques de Fort-de-France, curated by Éline Gourgues – Martinique
2020
Homonyma, Mais qui est vraiment Pauline Rousseau? à La Folie des fêtes, La Villette, Paris
2019
The Would Me & Délits d'objets – galerie Dilecta
2018
Le Catalogue, in the cloister of La Chapelle de L'observance and at Musée des Beaux-Arts de Draguignan – Draguignan
Exhibition at l'hôtel de l'Industrie during the Journées du Patrimoine – Paris
2017
Les Oiseaux, Bibliothèque Benjamin Rabier – Paris
Dans (leurs) lits, Galerie G- Toulon
GROUP SHOWS
2022
Exposition Zinder 1900-2020, aux Archives Nationales d'Outre-Mer, in partnership with the CNRS
2021
Faire Corps, at gallery Paris-Beijing
Rouvrir le Monde, artist residency supported by the Direction régionale des Arts Contemporains (DRAC PACA)
2020
Exposition (all) Ready-Made, Espace Beaurepaire (Paris), commissariat réalisé par Museum of Everybody (29/01/20 – 09/02/20)
2019
Exhibition Collector #3, curated by LES JEUNES CRITIQUES D'ART, galerie Dilecta, Paris … with the works of Mircea Cantor, Jan Fabre, Annette Messager, Valérie Mréjen, Pauline Rousseau, Edgar Sarin, Morgane Tschiember et Lee Ufan
Exhibition La Recherche pour l'art in partnership with l'INSERM, Rencontres Internationales de la Photographie-Arles
Exhibition Zinder 1900 – 2019 in partnership with the CNRS, at Archives Nationales d'Outre Mer, Aix-en-Provence
Exhibition at the Franco-Nigerian Cultural Centre of Niamey at the invitation of the CNRS and the French Embassy in Niger- Niamey
2018
The Voices behind the victories, at the Alliance Française de Singapour- Singapour
Retours d'ailleurs, Galerie Arena – Arles
Screening of the video "55" produced in collaboration with Juliette Seban, at the invitation of the International College of Philosophy, during the Night of Ideas 2018, Palais de Tokyo – Paris
2017
Cocktail Sous Les Tropiques, LaVallée – Brussels
Pièce Montée, Collectif Sous Les Tropiques – Brussels
Rêvez, Fondation Yvon Lambert- Avignon
2016
Faire Surface, Galerie Agnès b – Paris
Byopaper (sélection par Fisheye Magazine), Rencontres Internationales de la Photographie – Arles
Conversations Photographiques en duo avec Olivier Culmann, Rencontres Internationales de la Photographie – Arles
4 x 6, Galerie du Magasin de Jouet – Arles
Piège de Cristal, Collectif Sous Les Tropiques – Brussels
Fragilité, Galerie G – Toulon
2015
WIP, Eglise Saint-Julien pendant la semaine d'ouverture des Rencontres Internationales de la Photographie – Arles
Nuits Voies Off, Projection dans la cour de l'Archevêché durant la semaine d'ouverture des Rencontres Internationales de la Photographie – Arles
Passion(s) du Christ, Galerie ETE 78 – Brussels
Epic Light, Carpe Diem centro de arte e pesquisa – Lisbon
AWARDS/ RESIDENCIES/ PUBLICATIONS
2020
Selected for the Création en Cours residency with les Ateliers Médicis
2019
Laureate of la Bourse La Recherche pour l'Art in partnership with l'Inserm
2018
Residency in Zinder (Niger) at the invitation of the CNRS and the French Embassy in Niger- Niamey
Artist residency at musée des Beaux-arts de Draguignan (30)
2017
Laureate of la Carte Blanche Photographique du PSG
Nominated by la Bourse du Talent de la BNF
2016
Bourse de Recherche et de Création Internationale obtenue pour passer un semestre à l'International Center of Photography à New-York
Nominated for the Madame Figaro/Rencontres Internationales de la Photographie award
Premier Prix du Festival Them'Art – Toulon
2015
Residency Studio Vortex with Antoine d'Agata-Arles
2014
Residency Carpe Diem Arte e pesquisa – Lisbonne
RECHERCHE/ ENSEIGNEMENT
2019
Invited with Frank Lamy and Damien Dellile to discuss "L'autre…l'homme" at the Monnaie de Paris, organized by Aware (23 janvier 2019)
2018
Invited to the Parsons School by the jury
2017
Invited by the Réunion des Musées Nationaux to create workshops at the Archives Nationales
2016
Part of a conference cycle around feminism in art – CAPC Bordeaux
Participation aux jurys d'admission à l'Ecole Nationale Supérieure de la Photographie
Intervention as a guest artist as part of a teaching program in Center Pénitentiaire Toulon La Farlède
2015
« Débandade » Mémoire de Master II under the supervision of Fabien Vallos – École nationale supérieure de la Photographie – Arles
2014
History of Art teacher at the elementary school of Paul Vaillant-Couturier – Romainville (93)
Group show curated by Camille Bardin
Faire Corps
10/21/2021 - 12/18/2021