Zhang Kechun's photographs reflect the calm and empathy with which the artist approached his subject: the idea of ​​an initiatory journey born from the reading of Zhang Chengzi's poem River of the North. Zhang Kechun traveled for two years through different regions from the River Estuary in Shandong Province to his source in the Bayan Har Mountains.
His style strongly inspired by the traditional representation of the landscape combined with an objective photographic approach, human traces are still visible, the omnipresent urbanization and industrial development has reached the most remote rural areas. Its palette includes the yellowish hues of the Loess Plateau and the deep blacks of the extractive industries that pollute the soil without respite. Slightly saturated details sometimes highlight unexpected appearances in abandoned and ghostly places, offering poetic and almost surreal nuances to the shot. Here the impact of man on changing landscapes, strangely coexist with the nostalgic and static image of the great river.
Zhang Kechun, born in Bazhong, Sichuan Province, currently lives and works in Chengdu, Sichuan Province, has been awarded the Discovery Award by the Arles Photography Festival in France. His works have been featured in exhibitions such as the Museum of Photography Berlin, the Bangkok Contemporary Art Biennale, and the Arles Photography Festival. His artworks examine China's post-industrial landscapes. He captures epic scenes with large-format cameras that hold significant meaning in terms of national identity. Zhang explores the relationship between cultural heritage and the influence of modernization.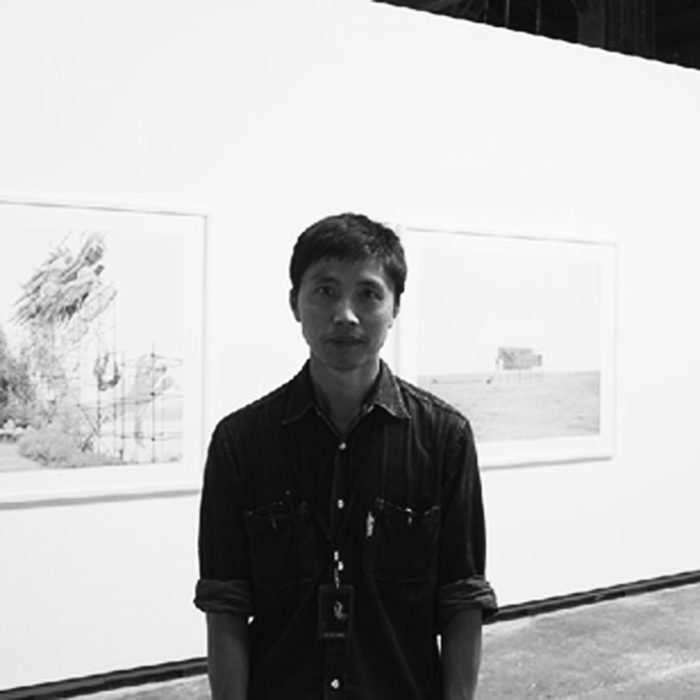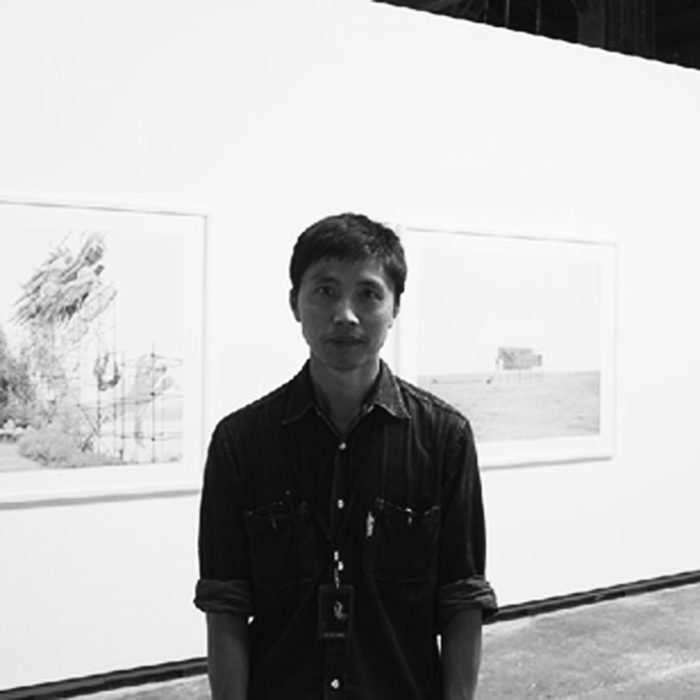 Born in 1980, in Bazhong, Sichuan Province, China.
Works and lives in Chengdu, Sichuan Province, China.

COLLECTIONS
Museum of Photography, Berlin, Germany
Baltimore Museum of Art, USA
KADIST, San Francisco, USA
Bangkok Art Biennale Foundation, Thailand
A4 Art Museum, Chengdu, China
Chengdu Contemporary Image Museum, China
Chinese Image and Video Archive, Canada
Williams College Museum of Arts, USA
CAFA Art Museum, China
SOLO EXHIBITIONS
2022
Yellow Mood: Along a River and Mountains, Geological Museum, Ramat HaSharon, Israel
2020
Chinese Landscape, Yima Gallery, Chengdu, China
2019
Zhang Kechun: New Work, Huxley-Parlour, London, UK
Where the River Bends, Three Shadows Photography Art Centre, Beijing, China
Yellow River of China, Wanda Hollensteiner Gallery, The Wright Museum at Beloit College, Wisconsin, USA
2016
Zhang Kechun – Between the Mountains and Water, La Galerie Paris 1839, Hong Kong
Zhang Kechun, Huxley-Parlour, London, UK
Zhang Xiao & Zhang Kechun, Double Solo Exhibitions, Aki Gallery, Taipei, Taiwan
2015
The Yellow River solo Exhibition, La Galerie Paris 1839, Hong Kong
The Metaphorical River, 10 Corso Como, Shanghai, China
2014
The Yellow River, Three shadows +3 gallery, Beijing, China
GROUP EXHIBITIONS
2023
Echo of Water, Yinchuan Museum of Contemporary Art, Yinchuan, China
Interface, Agtrix3 Gallery, Tokyo, Japan
2022
Group show: Zhang Kechun, Wang Qingsong, Yao Lu, Andong Culture and Arts Center, Andong, South Korea
More than Meets the Eye: 10 Years of Three Shadow+3 Gallery, Three Shadows Photography Art Center, Beijing, China
2021
A Show about Nothing, By Art Matters, Hangzhou, China
2020
Bangkok Art Biennale, Bangkok, Thailand
Not standing still, Museum of Australian Photography, Melbourne, Austrialia
Art and Architecture Festival, K11 Museum, Shanghai, China
Epoch Art Museum, Wenzhou, China
Flowing Waters Never Returen to the Source: Photographers Gazing at the River in China, Jumièges Abbey, France
China Imagined, Breda Photo 2020, Grote Kerke (Big Church), Breda, The Netherlands
2019
A Stitch in Time, Curated by Du Huang, Jonathan Harris, Today Art Museum, Beijing, China
Golden Panda Photography Awards 2019 Exhibition, Chengdu Contemporary Image Museum, Chengdu, China
2018
The Photography Show 2018, Huxley-Parlour, Birmingham, UK
Seoul Photo Festival 2018, Brave New World, Seoul Museum of Art, Seoul, South Korea
Social Geography: Ten Journeys with a camera, Shanghai Center of Photography, Shanghai, China
Working on History – Contemporary Chinese Photography and the Cultural Revolution, Museum of Photography, Berlin, Germany
Mountain Water River Lake: New Media Art Exhibition, Luozhongli Art Museum, Chengdu, Sichuan, China
Paesaggi Critici, Centro Internazionale di Fotografia, Palermo, Italy
2017
FotoFest – International Discoveries VI, Silver Street Studios, Houston, USA
Working on History, SMB, Museum of Photography, Berlin, Germany
DongGang International Photo Festival, DongGang Photo Museum, Korea
Athens Photo Festival, Benaki Museum, Athens, Greece
Fotográfica Bogotá 2017, FOTOMUSEO National Museum of Photography in Colombia, Bogota, Colombia
Chinese Contemporary Photography, Tel Aviv, Israel
2016
Daegu Photo Biennale Repositioned Personal, Daegu, South Korea
Start Ching Conceptual Space, Blue Roof Art Museum, Chengdu, China
2015
Art Souterrain, Montreal, Canada
Dunhuang—Song of Living Beings, Himalayas Museum, Shanghai, China
2014
09 years since the new photography in China, The Wuhan Museum of Art, Hubei, China
Les Rencontres d'Arles, Arles, France
Lianzhou Foto Festival, Lianzhou, China
Contemporary Photography in China 2009-2014, Minsheng Art Museum, Shanghai, China
The Yellow River, Three shadows +3 gallery, Beijing, China
2013
The 4th edition of PHOTOQUAI world photography Biennale, Musee du Quai Branly, Paris, France
L'Iris d'Or Award Exhibition, Somerset House, London, UK
1st Beijing Photo Biennial, The China Millennium Monument, Beijing, China
Delhi International Photography Festival, Delhi, India
Dali International Photography Biennale, Dali, China
LOOK3 Festival of the Photograph, Charlottesville, USA
Chengdu Multi-dimensional View Photo Exhibition, Fanmate Art Museum, Chengdu, China
Remote Places, Close Spaces – Street Level Photoworks, Glasgow, UK
Future Master Exhibition, Winshare Art Museum, Chengdu, China
2012
Get It Louder, Sanlitun Village, Beijing, China
The Interactions – Yixian International Photo Festival, Yixian, China
Angkor Photography Festival, Siem Reap, Kampuchea
There There – Photographic Exhibition, Cork City, Ireland
Jinan International Photography Biennale, Jinan, China
CAFAM – Future Exhibition, CAFA Art Museum, Beijing, China
Crossover: The 2013 Three Shadows Photography Award Exhibition, Three Shadows Photography Center, Beijing
2010
Right In Front of Your Eyes Exhibition, Chengdu International Photography Center, Chengdu, China
Southern Documentary Photography Exhibition, Guangdong, China
AWARDS
2023
Sony World Photography Award, First Place
2019
Golden Panda Photography Awards, Winner
2014
Les Rencontres d'Arles Discovery Award, Winner
Daynight photo awards, Winner
The Prix HSBC pour la Photographie, Nominated
2013
Sony World Photography Awards, Nominated
2012
Sony World Photography Awards, Nominated
2008
National Geographic Picks Global, Winner
PUBLICATIONS
2018
The Yellow River, Ilford Archiva Prestige
2017
Contemporary Chinese Photographer and Cultural Revolution, Kerber Bielefeld Berlin