Mysterious and sublime, Zhu Xinyu's forest is a place without boundaries where we have a direct sense of the earth's magnetism, yet the silence there makes us so uneasy that we don't dare to penetrate it. Lost between shadows and glimmers of light, we have the impression that the strange and ethereal twilight passing through the trees is only a supernatural illusion. With his hypersensitive work and his interest in mystical ecology, Zhu Xinyu never deals with landscapes romantically, but rather symbolically.
If the forest is capable of evoking the relationship between shadows, light and the body, here it is also a place of reminiscence and of meditation. We must be attentive to this spiritual light, as it is vital to us. This dreamlike environment echoes our own fears, our doubts, our beliefs, and our inner sense of self.
Born in 1980 in Haicheng (province of Liaoming), Zhu Xinyu grew up at the peak of the economic boom and never directly experienced the events of the Cultural Revolution. His art is free from any social criticism, instead turning inwards towards the individual. His work promotes introspective thinking and brings out questions related to psychology and light.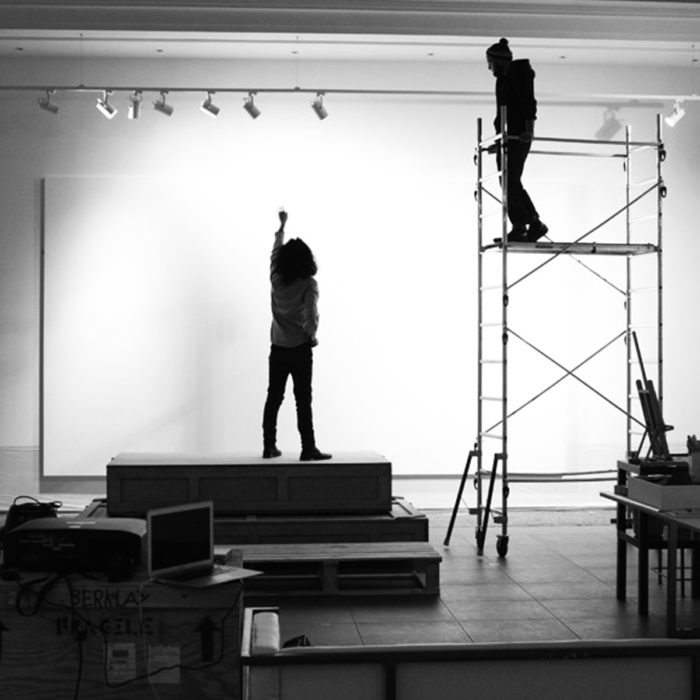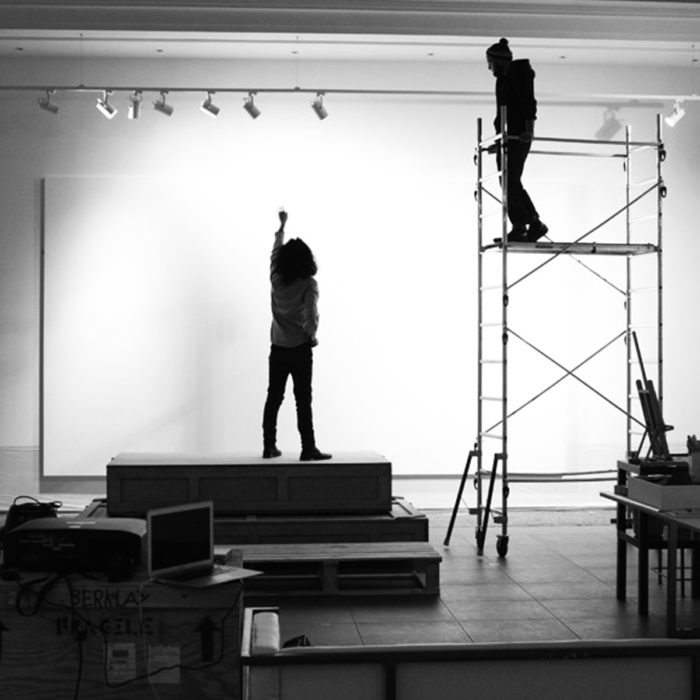 Born in Haicheng, Liaoning Province, China in 1980
Graduated from Luxun Academy of Fine Arts, Shenyang, China in 2004
Currently lives and works in Beijing
SOLO EXHIBITIONS
2019
Pal(ate)/ette, Shanghai Gallery of Art, Shanghai, China
2016
New Landscape, HdM Gallery, Hangzhou, China
2014
Galerie PARIS-B, Brussels, Belgium
Galerie PARIS-B, Paris, France
2012
Drunken House, Art Seasons Gallery, Singapore
2011
Amber, Art Seasons, Beijing, China
GROUP EXHIBITIONS
2015
State of Mind – Painting China Now, Galerie PARIS-B, Paris, France
Art Central Hong Kong, Art Season Gallery, Hongkong
2013
New Figuration: Chapter 1, HdM Gallery, Beijing, China
2012
Yeast, Art Seasons, Beijing, China
2011
You Are My Scenery, 01100001 Gallery, Beijing, China
Amber, Art Seasons, Beijing, China
Art Taipei, Taipei, Taiwan
The Red Yingru, Art Seasons, Beijing, China
In Beijing, Fun Art Space, Beijing, China
2008
Zhang Wuyun – Zhu Xinyu, Art Channel Gallery, Beijing, China
2007
Spaced-Out, Shun Art Gallery, Shanghai, China
ZHU XINYU ARTIST'RESIDENCIES IN BRUSSELS