The theme of sexuality is recurrent in Ren Hang's work: naked nested bodies, single women smoking on a roof or naked on a tree, scenes of kisses, hugs, always imbued with great poetry. One can read in his work, which has already been censored several times, the deep malaise of Chinese youth, but also the ties that bind them and the mutual trust they have.
Although Ren Hang said his work was not intentionally political, his art confronts repression of sexuality and queer identities in mainstream Chinese culture. Throughout his career, Ren used an analog camera, shooting friends rather than models, and resisted ascribing meaning to his work. "I don't try to get a message across, I don't give my works names, I don't date them. I don't want to instill them with any vocabulary. I don't like to explain my photos or work as a whole."
Ren Hang was born in 1987 in Canchun, Jilin province in northeastern China. He died at the age of 29 and is now considered a controversial figure of Chinese photography.
Expositions :
Une vie à l'opéra
Faire corps
Summer camp
Temporary boundary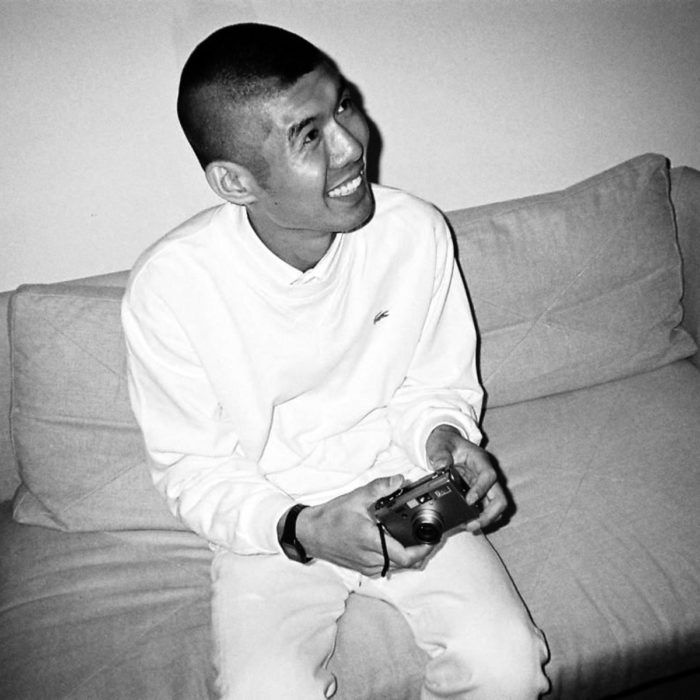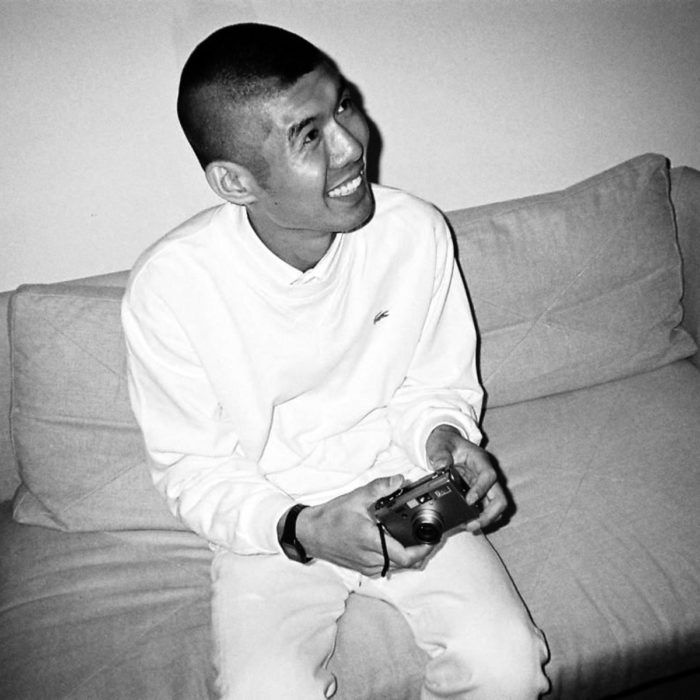 (1987 – 2017), Born in Changchun, Jilin Province, China
COLLECTIONS
US Kansas State University Art Museum, Kansas State, US
CAFA Art Museum, Beijing, China
Multimedia Art Museum, Moscow, Russia
ThreeShadows Photography Art Centre, Beijing, China
White Rabbit Contemporary Chinese Art Collection, Sydney, Australia
SOLO EXHIBITIONS
2015
New Love, Matchbaco Gallery, Tokyo, Japan
Morphologie, HDM Gallery, Hangzhou, China
Occupy Atopos, Atopos cvc, Athens, Greece
Ren Hang solo show, Atelier 72 Gallery, Marseille, France
In Presence of Ren Hang, Stieglitz 19 Gallery, Antwerp, Belgium
Ren Hang solo show, OstLicht Gallery, Vienna, Austria
Ren Hang 2014, Capricious 88 Gallery, New York, US
My Mum, Blindspot Gallery, Hong Kong, China
2014
In Addition to sleep, Copenhagen Photo Festival, Copenhagen, Denmark
In Addition to sleep, Vasli Souza gallery, Malmo, Sweden
La Chine à nue, Nue Galerie, Pantin, France
2013
Pulse, Galerie Jane Zhang, Frankfurt, Germany
2011
Stillbirth Yugong Yishan live house Beijing China
Allergy, Ren Hang photography solo exhibition Kubrick, Beijing, China
2010
Intercourse with Beijing, Ren Hang photography exhibition Yugong Yishan live house, Beijing, China
Eat Naked Lunch! RenHang photography exhibition Yuyintang live house, Shanghai, China
GROUP EXHIBITIONS
2015
Temporary Boundary, Galerie PARIS-B, Brussels, Belgium
The New Portrait – Part 1, Stieglitz 19, Anvers, Belgium
2014
Artvilnius '14 International Contemporary Art Fair Congress center in Vilnius, Lithuania
Three Shadows Frist Experimental Image, Open exhibition Three shadows photography art centre, Beijing, China
New photos since 2009, Wuhan Art Museum, Wuhan, China
April Art, Bruxelles, Belgium
Faceless, Stichting Mediamatic, Amsterdam, Netherlands
Chinese spring, Brussels, Belgium
2013
Lian Zhou Foto 2013 -Curatorial Theme: Farewell to Experience, Lian Zhou, China
The 2nd Conceptual Film Photography Show F518 Idea Land, Shenzhen, China
True Panic- Photography Exhibition, Bowl Island Gallery, Beijing, China
Photo Off, 4th Edition, La Bellevilloise, Paris, France
1st Beijing Photo Biennial : Aura and Post Aura China Millennium Monument, Beijing, China
Enter, Network real-time exhibition, Museum of Contemporary Art in Shanghai, Shanghai, China
Unseen Photo Fair, Amsterdam, Netherlands
Faceless part 1, Museums Quartier, Vienna, Austria
Atypical Beijing Space, Beijing, China
Fuck Off 2, Chinese Contemporary Art Document, Groninger Museum, Netherlands
Equal Relationships, Bilndspot Gallery, Hong Kong, China
Fuck Taboo, Camera16 Gallery, Milan, Italy
A Miscellany of Arts, The Visual Rhetoric of the Young Generation, Suzhou, China
Remote Places, Close Spaces, Street Level Photoworks Gallery, Scotland, UK
2012
Secret Love Oriental Museum in Stockholm, Stockholm, Sweden
Memory Lost and Found, young artists group exhibition, Beijing Space, Beijing, China
Central Academy of Fine Arts First CAFAM future development CAFA Art Museum in Beijing, China
Féroces, Ren Hang / Jordane Yarden Gaudenzi, Double photographic exhibition, Avi Niang silk, France
Originate from energy resource, Multimedia Art Museum Moscow, Moscow, Russia
Symptoms, Iberia Center for Contemporary Art, Beijing, China
2011
Féroces, international photography festival, 2011, France
Restaurant, Light Room photography exhibition, J Gallery, Shanghai, China
Sour sweet bitter spic, four photographers' exhibition, Angers, France
Rencontres d'Arles festival -The Viewer exhibition, Arles, France
Recurrent shadows, selected works from three shadows photography award, He Xiang Ning art museum, Shenzhen, China
Young Movement, photography exhibition, Israel
The fourth 54 international young art festival 2011, 798 art area, Beijing, China
Three shadows photography award, Three shadows photography art centre, Beijing, China
2010
The third Terna comtemporary art exhibition, Rome/ Milan, Italy
Warmth 2010 -2011, new year art exhibition, Shanghai, China
New photography magazine photography exhibition, group exhibition, Hong Kong, China
798 festival young This, this is me, with attitude photography exhibition, Beijing, China
The first international art contemporary festival of China Ji Me, Xiamen, China
Into the mood, art exhibition, Hong Kong, China
China Caochangdi, photography Toratoratora, photography exhibition Caochangdi, Beijing, China
Experiment, Screenage art document exhibition, Song Zhuang Art Museum, Beijing China
2009
80's and Peaceful Evolution, visual group exhibition, Hong Kong, China
Feminity Photography, international photography exhibition, 'paradise with love' Nanjing, China
Private talk, Shanghai, China
Gender Divisity, art exhibition, Song Zhuang Art Area, Beijing, China