A travers son processus de création, Shen Han tente de trouver le rapport entre la peinture et le corps, en se concentrant sur une ouverture des formes et créant un lien entre le matériel et la perception à travers l'action de la peinture.
Ses œuvres n'ont pas de sujet ni d'objet planifié, mais sont initiées à partir du geste, construisant un plan pictural abstrait à travers des éléments de base tels que la couleur et la ligne. Tout en travaillant sur sa peinture, Shen Han fait également réagir le cerveau avec les images et les couleurs qui apparaissent en associant la mémoire des images, qui lui permet ainsi de décrire et d'explorer le subconscient humain.
Shen Han est né en 1988 à Hangzhou, Chine. Il a obtenu son diplôme de maîtrise en beaux-arts de l'Université des arts de Berlin en 2017. Il a participé au programme d'échange avec l'Académie des beaux-arts de Pennsylvanie. Il vit et travaille entre Berlin et Hangzhou.
Expositions :
West lake
The trajectory of dream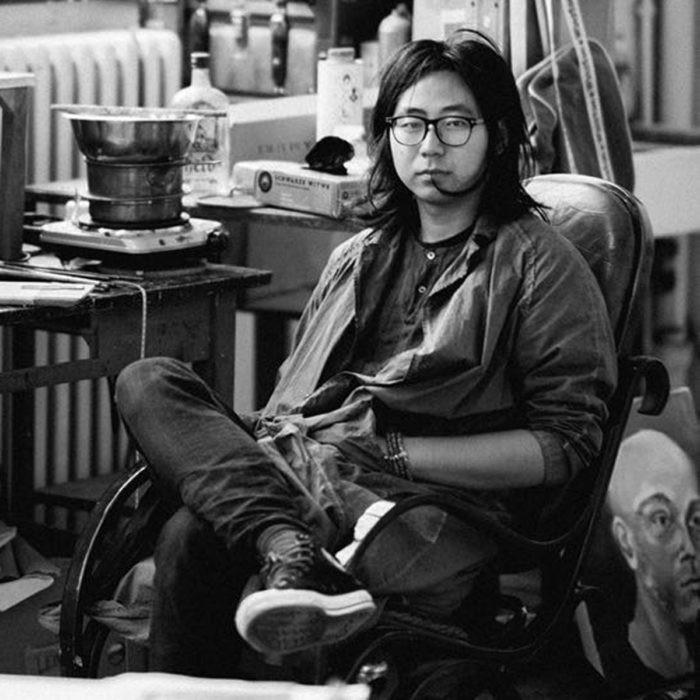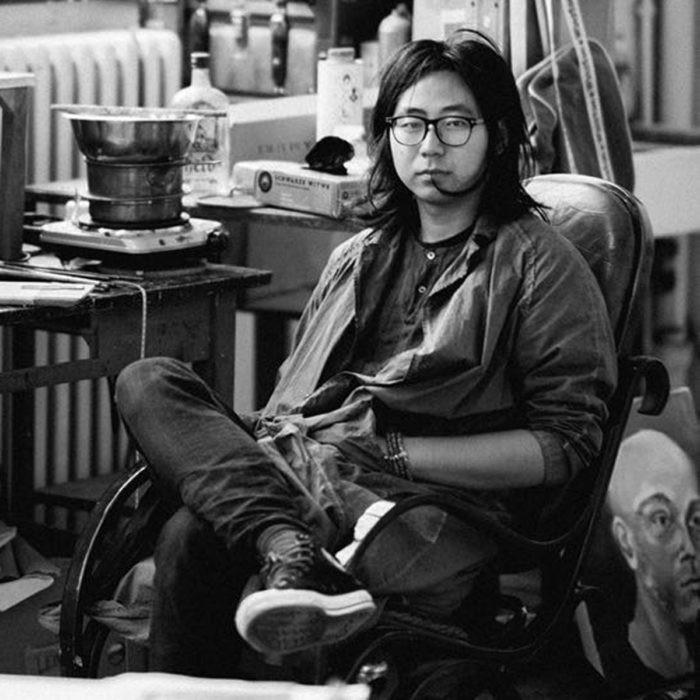 Né en 1988 à Hangzhou, Chine
Vit et travaille à Berlin.
EDUCATION
2017
MA Fine Arts Absolventin, Berlin University of the Arts, Berlin

EXPOSITIONS PERSONNELLES
2019
Intimate Morphology, Gallery Vacancy, Shanghai, Chine
The Trajectory of Dream, PB PROJECT, Galerie PARIS-B, Paris, France
2016
Open Up, Edmond Gallery, Berlin

EXPOSITIONS COLLECTIVES
2021
On behalf of, Qiao Space, Shanghai, Chine
2020
Magnet: Fleeting Forces in Forms, Gallery Vacancy, Shanghai, Chine
MESSE IN ST. AGNES, KÖNIG GALERIE, Berlin, Allemagne
2019
Condo Shanghai 2019, Gallery Vacancy, Shanghai, Chine
Painting and Existence: Chinese, Japanese and Korean Abstract Painting Travelling Exhibition, Tang Contemporary Art, Pékin
Yellow Reflection, Galerie Luisa Wang, Paris, France
2018
Feedback, Gessoisland, Shenyang,China
After sunset, Galerie Liusa Wang, Paris, France
Summer of Love,Design Republic,Shanghai,Chine
2017
Gestus und Zeichen, Galerie Anette Müller, Düsseldorf, Allemagne
World History, Tang Contemporary Art, Bangkok, Thaïlande
Partial Archive, Yellspace, Shanghai, Chine
2016
On Drawing:Apperceive of Liberation, Wuhan Art Museum, Wuhan, Chine
11.11 Der Elfte November, Colonia nova , Berlin, Allemagne
Ping Pong, Atelierhaus, Recklinghausen, Allemagne
Berlin school of painting, Art Supermarket Project, Berlin, Allemagne
Aurum, LEE Galerie, Berlin, Allemagne
Berlin school of painting, Basel Project, Villa Renata, Basel, Suisse
Shen Han, Clara Thorbecke Duo Project, Atelierhaus, Recklinghausen, Allemagne
2015
In Out , Qin Zhe Art Center, Hangzhou
2014
LUXUS+, Museum FLUXUS+, Potsdam, Allemagne