Through his creative process, Shen Han attempts to find the relation between painting and body, focusing on an openess of forms building-up a connection between the material and perception through the action of painting.
His works do not have a planned subject or object, but initiate from the gesture, constructing an abstract pictorial plane through basic elements such as colour and line. While working on his painting, Shen Han also has the brain react with the images and colours that randomly appear through beholding, connecting the brain's special memory of images to depict and explore the human subconscious.
Shen Han was born in 1988 in Hangzhou, China. He graduated from the Berlin University of the Arts in 2017 with a Master's degree in Fine Arts. He was an exchange student at the Pennsylvania Academy of Fine Arts, he now lives and works between Berlin and Hangzhou
Exhibitions :
WEST LAKE
THE TRAJECTORY OF DREAM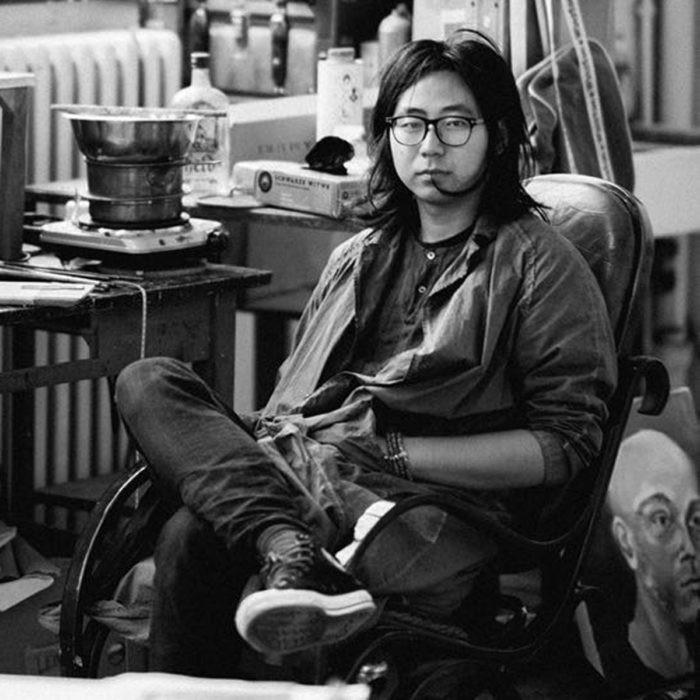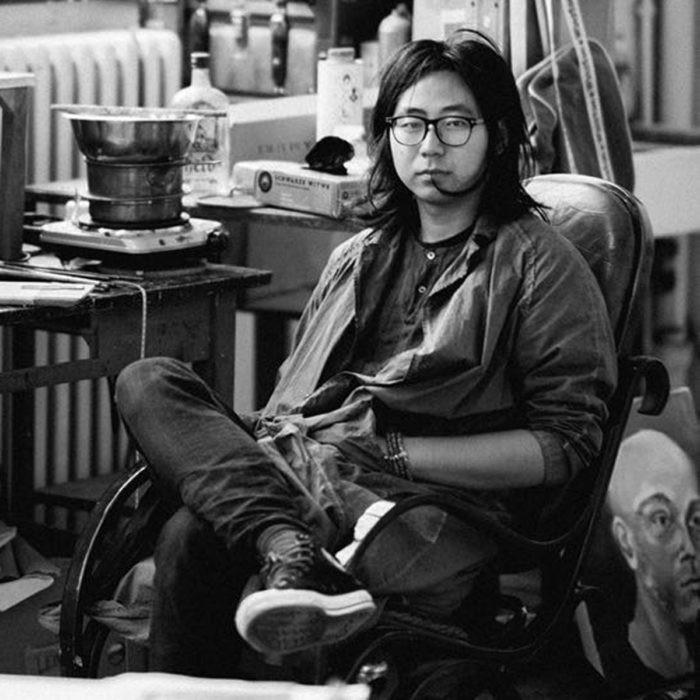 Born in 1988 in Hangzhou, China
Lives and works in Berlin.
EDUCATION
2017
MA Fine Arts Absolventin, Berlin University of the Arts, Berlin
SOLO EXHIBITIONS
2019
Intimate Morphology, Gallery Vacancy, Shanghai, China
The Trajectory of Dream, PB PROJECT, Galerie PARIS-B, Paris, France
2016
Open Up, Edmond Gallery, Berlin
GROUP EXHIBITIONS
2021
On behalf of, Qiao Space, Shanghai
2020
Magnet: Fleeting Forces in Forms, Gallery Vacancy, Shanghai, China
Painting and Existence: Chinese, Japanese and Korean Abstract Painting Travelling Exhibition, Tang Contemporary Art, Beijing
MESSE IN ST. AGNES, KÖNIG GALERIE, Berlin, Germany
2019
Condo Shanghai 2019, Gallery Vacancy, Shanghai, China
Yellow Reflection, Galerie Luisa Wang, Paris, France
2018
Feedback,Gessoisland,shenyang,China
After sunset,Galerieliusawang,Paris,France
Summer of Love, Design Republic,Shanghai,China
2017
Gestus und Zeichen, Galerie Anette Müller, Düsseldorf, Germany
World History, Tang Contemporary Art, Bangkok, Thailand
Partial Archive, Yellspace, Shanghai, China
2016
On Drawing:Apperceive of Liberation, Wuhan Art Museum, Wuhan, China
11.11 Der Elfte November, Colonia nova , Berlin, Germany
Ping Pong, Atelierhaus, Recklinghausen, Germany
Berlin school of painting, Art Supermarket Project, Berlin, Germany
Aurum, LEE Galerie, Berlin, Germany
Berlin school of painting, Basel Project, Villa Renata, Basel, Switzerland
Shen Han, Clara Thorbecke Duo Project, Atelierhaus, Recklinghausen, Germany
2015
In Out , Qin Zhe Art Center, Hangzhou
2014
LUXUS+, Museum FLUXUS+, Potsdam, Germany