En utilisant principalement la couture, le dessin et la peinture, ainsi que des installations vidéo et sonores, Ilkin construit des formes d'interactions conflictuelles au sein des motifs de tissus domestiques trouvés. Dans le processus, elle fait référence aux relations / manipulation sociales et politiques, aux frontières, aux problèmes de pouvoir, aux attitudes de genre et à la transformation urbaine.
Gözde ĺlkin est née en 1981 à Kütahya (Turquie). Elle a étudié la peinture à la faculté des beaux-arts de l'Université Mimar Sinan et poursuit des études à l'Université Marmara d'Istanbul. Elle vit et travaille à Istanbul.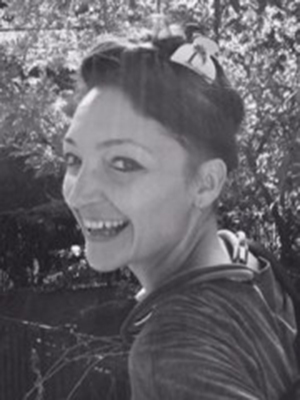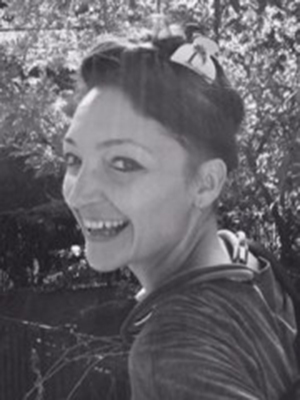 Gözde ĺlkin
Née en 1981 à Kütahya, Turquie
Vit et travaille à Istanbul, Turquie
EXPOSITIONS PERSONNELLES
2019
Stand Alone and All Together, artsümer Gallery, Istanbul, Turquie
Organized Habitation, Galerie Paris-Beijing, Paris, France
« Comme les racines parlent, les fissures se creusent », MAC VAL Garden, Vitry-sur-Seine,France
Cruise of Endless Confession, François Heitsch Gallery, Munich, Allemagne
2018
Absent Demonstration, artSümer Gallery, Istanbul, Turquie
Reverie of Space 15th Istanbul Biennial Neighbouring Events, French Institute of İzmir, Curated by Caroline David, Izmir, Turquie
2017
Tiny Office Project Organized by Suzi Erşahin, Consulate General of Sweden, Istanbul, Turquie
2016
The Trap, Gypsum Gallery, Cairo, Egypte
2015
Stained Estate Françoise Heitsch Gallery, Munich, Germany
2013
Triplestar Inside Out Art Museum, Beijing, China
2012
Methodical Inquiries #4 Gözde İlkin, working group: Özge Ersoy, Ahmet Öğüt, in collaboration with Adnan Yıldız and Övül Durmuşoğlu, Polistar, Istanbul, Turquie
2011
Refuge: Chorus of Voices from Inside, artSümer Gallery, Istanbul, Turquie
2010
Please Clear the Dance Floor, artSümer, Istanbul, Turquie
2004
Body on Body Wearable Art Karşı Art Gallery, Istanbul, Turquie
EXPOSITIONS COLLECTIVES
2021
"UnNatural History", Commissariat: Invisible Dust, Herbert Art Gallery and Museum, Conventry, Royaume-Uni
"Minds Rising, Spirits Tuning" 13th Gwangju Biennial, Commissariats: Defne Ayas et Nathasha Ginwala, Corée du Sud
All Else is Far, Commissariat: Ceren Erdem, Dirimart, Istanbul, Turkey
2020
Up above was fog, down below was a cloud of dust, DEPO, Istanbul, Turquie
2019
Gaia has a Thousand Names, organisée par Tara Londi, Elgiz Museum, Istanbul, Turquie
Journey To The Spirit Of Place, Halka Art Project, Istanbul, Turquie
Unspeakable Home, Enchanting Companions, curated by Derya Bayraktaroğlu, Badischer Kunstverein, Karlsruhe, Allemagne
The Event of a Thread: Global Narratives in Textiles, Istanbul Modern, Istanbul, Turquie
Artist Pick Artist, artSumer Gallery, Istanbul, Turquie
2018
«S-tched & Drawn» Gözde İlkin / Siwa Mgoboza, MaPer Gallery, Toronto, Canada
Home is where the he(art) is curated by Yann Perreau, Galerie Paris-Beijing, Paris
2017
A Good Neighbour on the Move, Pinakothek der Moderne, Munich, Allemagne
"A Good Neighbor" 15th Istanbul Biennial Curated by Elmgreen and Dragset, Pera Museum, Istanbul, Turquie
Sana Ghobbeh (Iran) | Gözde İlkin (Turkey) Curated by Zorana Đaković Minniti, Gallery PODROOM, Cultural Centre of Belgrade, Belgrade, Serbia "Muscle Memory" Curated by Ece Pazarbaşı, Kunstraum Kreuzberg, Bethanien, Berlin, Allemagne
2016
Inverse Greyscale -­  Wider den Grautönen Curator: Ceren Erdem, Galerieräume der Pasinger Fabrik, Munich, Turquie
zeigedeine Wunde 2016 / Teil 2 – Das Environment Maximilians Forum, Munich, Turquie
2015
Future Queer Curated by Övül Ö. Durmuşoğlu, ARK Kültür, Istanbul, Turquie
Stay With Me Artists~Books on the Gezi Park Demonstrations, Center for Artists'Publications,  Weserburg Museum, Bremen, Allemagne
Spaceliner Curated by Barbara Heinrich, Arter, Istanbul, Turquie
2013
No one belongs here more than you Curated by Red Min(e)d, 54th October Salon, Belgrade, Serbie
2012
Journey Wanderings in Contemporary Turkey , Espace Culturel Louis Vuitton, Paris, France
2011
If you're trapped in the dream of the other, you're fucked! Curated by Katja Kobolt, SkucGallery, Ljubljana, Slovévie
Dream and Reality ,Istanbul Museum of Modern Art, Istanbul, Turquie
2010
Hyper Real: The Passion of the Real in Painting and Photography Curated by Susanne Neuburger and BrigiPe Franzen, MUMOK, Vienne, Autriche
New Talents' Biennale Artistic Director / Curator (Art and Media): Jochen Heufelder DEG, Cologne, Allemagne
2009
Under my feet I want the world, not heaven in 'Istanbul Next Wave', Akademie der Künste, Berlin, Allemagne
Seriously Ironic Positions in Turkish Contemporary Art Scene, Centre Pasquart, Biel, Suisse
RESIDENCES
2019
MAC VAL, Vitry-sur-Seine, France
2018
Pioneer Works, New York
2017
Cité Internationale des Arts, Paris, France
2014
Artist Residency Künstlerhaus Bremen, Bremen, Allemagne
2006
Topkapı German-­‐Turkish Cultural Exchange Project residency & group exhibition, Spedituon, Bremen, Allemagne
COLLECTIFS & PERFORMANCES
AtlKunst (2013 – 2006) Member of AylKunst with Gülçin Aksoy & Yasemin Nur atilkunst.blogspot.com/ gundemfazlasi.blogspot.com
Garip Bir Pandik Performans No-­‐I 2011 AylKunst, Halı Atölyesi, Ha Za Vu Zu, Cevdet Erek MSGSÜ, Fındıklı Kampüsü, Istanbul, Turquie
Tatbikat / Field Exercise I-­‐II 2009, Hafriyat Karaköy, Istanbul, Turquie

ATELIERS ET DEBATS
2017
6th Feminist Forum -­ Workshop: Bring Our Utopias Together with Art! Organized by Kaos GL, Ankara, Turquie
2016
Kunstgespräch Wundbehandlung – Kunst als Sozialraum Maximilians Forum, Munich, Allemagne
2015
Workshop: Lost & Found Salt Galata, Istanbul, Turquie
2013
Discussion with artist collectives: h.arta, ff, a7.außeneinsatz and artists Gozde Ilkin & Margareta Kern, 54th October Salon – 'No one belongs here more than You', Belgrade, Serbie
2012
The Artist's Rights in scope of the exhibition "In Deed: Certificates of Authenticity i Art" Guest Speakers: Eda Çataklar (Lawyer, Istanbul Bilgi University Intellectual Property Law Research Center), Volkan Aslan (Artist), Seda Hepsev (Artist), Gözde İlki (Artist), İz Öztat (Artist), Salz Beyoğlu, Istanbul, Turquie
2010
Sampler -­ Cultureclash, Workshop: Sound and Stitching MNAC, Bucharest, Roumanie
2009
Experimental Workshop Project 'Reciprocal Visit' by Apartment Project, Route: Georgia, Armenia, Azerbaijan, Iran
As The Roots Speak, the Cracks Deepen
Texte du 13ème Gwangju Biennale
Who am I Gaia? I am a place.
I am a piece of you where the winged don't fly,
Where the bones don't crumble,
Where the clawed don't scratch.
And I am many things that have witnessed the awakening of seeds within some feminine passage.
I am the emerald at the root of stone, and I am the thread in the tissue of ginger
—Sema Kaygusuz
Gözde Ilkin récupère des textiles usagés au sein d'espaces domestiques et les transforme en outils pour la mémoire et les archives matérielles de leurs processus sociaux et contextes culturels. Combinant broderie, peinture, collage, teintures naturelles et des composants audiovisuels, l'artiste considère ces « étapes » de fabrication comme des visions insaisissables de créatures fantastiques qui transcendent les catégorisations humaines, animales et végétales pour mieux leur permettre de remettre en question les relations de pouvoir, les comportements genrés ainsi que les transformations urbaines. Suspendue au plafond du Hall de la Biennale, As the Roots Spoke, the Cracks Deepen (2019-20) poursuit le travail d'Ilkin avec l'intelligence des plantes, une reconnaissance des formes symbiotiques de la coexistence entre plusieurs espèces.
Le projet a débuté à Vitry-sur-Seine, une ville de la banlieue sud-est de Paris diversifiée d'un point de vue ethnique où l'artiste est partie à la recherche des rares plantes isolées en marge urbaine. Greffées au sein du parc Jungoe, plus grand espace de loisirs et culture de Gwangju, de nouveaux travaux réactifs à leurs environnements mettent l'accent sur les pouvoirs réparateur et transformateur des plantes, déjà intégrés au sein de rituels shamaniques. L'installation est accompagnée des vers de Sema Kaygusuz, autrice éco-féministe connue pour ses critiques des politiques turques d'homogénéisation ethnique et religieuse. Ilkin et Kaygusuz remettent toutes deux en question le concept de racine tel qu'il est défini par des affiliations nationales et religieuses, pour les interpréter plutôt comme des liens intergénérationnels naturels et imaginaires. Evoquant l'asile des environnements ruraux, les politiques foncières en Anatolie et Mésopotamie et les théories de migrations d'individus au service de la valorisation de la culture, les vers de Kaygusuz couvrent l'œuvre d'une dimension politique sous-jacente.
Les draps, rideaux et nappes – cousus, suturés et collés par Ilkin et sa mère – mêlent diverses connaissances ancestrales en termes de matériaux et techniques. Les couleurs vives sont extraites de plantes médicinales et cérémonielles comme la guède bleue, une des premières teintures naturelles connue, ou le jaune marronné du peganum harmala apprécié pour ses effets hallucinogènes. A Gwangju, le hibiscus qui laisse sa marque rose et profonde sur The Entrustment Shaman (2020) est plus communément connu sous le nom de la rose coréenne, un symbole du pays et de sa population. En tissant ensemble des significations appartenant à différentes cultures, chaque morceau devient une histoire qui demeure dans l'espace interstitiel entre plantes et humains, deuil et naissance, morts et vivants.
Kökler konuştukça çatlaklar derinleşir " (As The Roots Spoke, the Cracks Deepen), 2019–2020. Commissionné par la 13ème édition de la Biennale de Gwangju. Installation : Peinture et couture sur des tissus trouvés et teints à la main avec des extraits naturels de plantes ; Installation 3 chaînes accompagnée d'une prière de Sema Kaygusuz « The Cracks Deepen as the Roots Speak ».